ZLive Bot Beta
By ZcodeSystem.com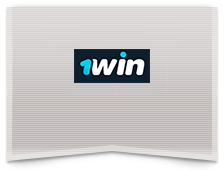 Bookie of our choice
A+ Trust SBR Rating
Professional Sports Investing Tools
Livebot online. The page is auto refreshing.
Are you ready to crash the bookies?
Finally the new LIVE Bot is ready! It's a new live betting strategy that predicts highly profitable bets on soccer, hockey and even baseball!
⚽️ Join now and unlock all the winners!
To join, simply start your Premium membership that gives you instant access to all the bets, systems and tools!
Frequently Asked Questions (FAQ)
Question - What bet types are supported?
Answer: Usually, we bet on totals such as "first Half over 0.5 goals" etc. It means our bet will win if they score at least one goal in a given half.
Question - Why should I upgrade to VIP?
Great question. You can start your easy risk-free trial to get instant access to all the live bets, systems and tools! This will also give you access to all premium features and allow you to set PUSH NOTIFICATIONS, so you don't miss another bet!
Question - What is your win rate?
The win rate is as high as 86% on its best days and up to 79% on average. Very impressive results! Of course, the strategy is not a crystal ball and nobody can win 100% or guarantee future success. However, if you follow it consistently, the results should not disappoint you!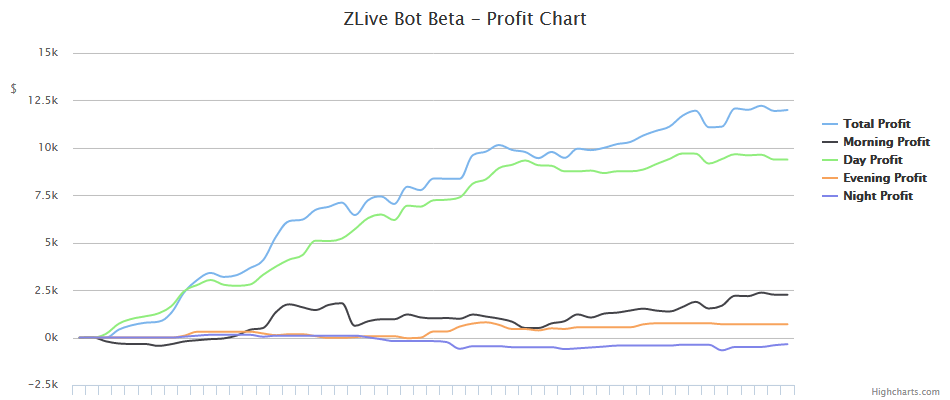 Question - Which leagues are supported?
Here is the list of supported leagues, they are usually included in most popular bookmakers.
Argentina Primera B Metropolitana
Argentina Primera B National
Argentina Primera C Metropolitana
Argentina Primera D Metropolitana
Argentina Primera Division
Armenia Premier League
Australia A-League
Australia FFA Cup
Austria Erste Liga
Austria OFB Cup
Austria Tipico Bundesliga
Azerbaijan Premier League
Belarus Visshaya Liga
Belgium Belgian Cup
Belgium Jupiler League
Belgium Proximus League
Bolivia Liga de Futbol Prof
Brazil Serie A
Brazil Serie B
Bulgaria A PFG
Bulgaria Parva Liga
Cameroon Elite One
Champions League
Chile Primera B
Chile Primera Division
China Jia League
China Super League
Colombia Primera A
Colombia Torneo Aguila
Costa Rica Primera Division
Croatia First Division
Cyprus First Division
Czech Republic Division 2
Czech Republic Gambrinus League
Czech Republic MOL Cup
Czech Republic U19 League
Denmark 1st Division
Denmark Superliga
Ecuador Serie A
Egypt Premier League
El Salvador Primera Division
England Championship
England EFL Cup
England FA Cup
England League One
England League Two
England National L. North
England National L. South
England National League
England Premier League
Estonia Meistriliiga
Europa League
Europe Euro 2020
Europe Euro U21
Finland Finland Ykkonen
Finland Veikkausliiga
France Ligue 1
France Ligue 2
France National League
Germany 2. Bundesliga
Germany 3. Liga
Germany Bundesliga
Gibraltar National League
Greece Super League
Guatemala Liga Nacional
Hungary OTP Bank Liga
Iceland Pepsideild
India ISL
Indonesia Liga 1
Indonesia Liga 2
Iran Pro League
Ireland Premier Division
Israel Ligat ha'Al
Italy Lega Pro - Group A
Italy Lega Pro - Group B
Italy Lega Pro - Group C
Italy Serie A
Italy Serie B
Japan J-League
Japan J2-League
Kenya Premier League
Kuwait Premier League
Lithuania A Lyga
Malawi Super League
Malaysia Cup
Mexico Primera Division
Morocco Botola Pro
Netherlands Eerste Divisie
Netherlands Eredivisie
Norway 1. Division
Norway Tippeligaen
Paraguay Primera Division
Peru Primera Division
Poland Division 1
Poland Ekstraklasa
Portugal Primeira Liga
Portugal Revelacao U23
Portugal Segunda Liga
Qatar Premier League
Romania Liga I
Russia Premier League
Rwanda National Football league
Saudi Arabia Division 1
Saudi Arabia Professional League
Scotland Premiership
Serbia Super Liga
Singapore S.League
Slovakia Corgon Liga
Slovenia Prva Liga
South Africa Premier League
South America Copa América
South America Copa Libertadores
South Korea K League Challenge
South Korea K-League Classic
Spain Primera Division
Spain Segunda Division
Spain Segunda Division B - Group 1
Spain Segunda Division B - Group 2
Spain Segunda Division B - Group 3
Spain Segunda Division B - Group 4
Sweden Allsvenskan
Sweden Superettan
Switzerland Challenge League
Switzerland Super League
Thailand Thai Premier League
Tunisia Ligue Professionnelle 1
Turkey Super Lig
Turkey TFF 1. Lig
Ukraine Premier League
Uruguay Primera Division
USA MLS
Uzbekistan Professional Football League
Uzbekistan Super League
Venezuela Primera Division
Vietnam V-League
Wales Premier League
World Cup 2022
Zambia Super League
Question - what bookies support the live betting?
The majority of top bookmakers support the live betting, such as
Question - what if the odds my bookie offer don't match the odds from the zLive bot?
The odds during the live games change every minute if not every second, that is normal and nothing to worry about! For example if the bet is on "Over 0.5" and there is no goal for several minutes the odd will increase from 1.3 to 1.8 and even 2.0 and more - so you can wait a few minutes to get the better odds compared to the odds from zLive. If the bet is on Under and there is no goal, the odd will naturally decrease. To compensate you can bet for example Under 7.5 instead of Under 8.5 with a target odd range 1.4-1.6
Question - I tried to place the bet but they scored faster, what to do?
Just pass on such bet, there are plenty of opportunities each day, passing a bet here and there does not change the whole picture.
Are you ready? Let's get started! Upgrade now and let the profit run begin!
Live Bets sessions:
All
⭐️ Morning
🌞 Afternoon
🌆 Evening
🌙 Night
Live Signals
Date
Game
Half
Current Score
Signal
Unit
Odd

24th Jan 2020,

14:57 ET
Argentina Primera C Metropolitana
El Porvenir vs Dock Sud
2
0:0 (0:0, 0:0)
2nd Half Total Over 0.5 Goals
3
1.540

24th Jan 2020,

14:59 ET
England FA Cup
Sheffield Wed vs QPR
Unlock
1:0 (1:0, 0:0)
Unlock
1
Unlock

Zlive is 4-1 in the past 5 predicting Over 1.5 in this league

24th Jan 2020,

15:00 ET
England FA Cup
Derby vs Northampton
2
0:0 (0:0, 0:0)
2nd Half Total Over 0.5 Goals
3
1.575
Last Live Bets
Game start
Game
Score
Signal Date
Bet
Unit
Odd
Result

24.01.2020,

15:00 ET
England FA Cup
Derby vs Northampton
0:0 (0:0, 0:0)

24.01.2020,

16:18 ET
2nd Half Total Over 0.5 Goals
3
1.575
Wait

24.01.2020,

14:57 ET
Argentina Primera C Metropolitana
El Porvenir vs Dock Sud
0:0 (0:0, 0:0)

24.01.2020,

16:15 ET
2nd Half Total Over 0.5 Goals
3
1.540
Wait

24.01.2020,

14:59 ET
England FA Cup
Sheffield Wed vs QPR
1:0 (1:0, 0:0)

24.01.2020,

16:15 ET
Unlock
1
Unlock
Wait

Zlive is 4-1 in the past 5 predicting Over 1.5 in this league

24.01.2020,

15:01 ET
Spain Primera Division
Levante vs Osasuna
0:1 (0:0, 0:1)

24.01.2020,

15:12 ET
1st Half Total Over 0.5 Goals
1
1.558
Loss

24.01.2020,

15:00 ET
England FA Cup
Derby vs Northampton
0:0 (0:0, 0:0)

24.01.2020,

15:10 ET
1st Half Total Over 0.5 Goals
1
1.614
Loss

24.01.2020,

14:46 ET
Italy Serie A
AC Milan vs Brescia
1:0 (0:0, 1:0)

24.01.2020,

16:02 ET
2nd Half Total Over 0.5 Goals
3
1.455
Win ✅✅

Zlive is 7-1 in the past 8 predicting 2nd Half Over 0.5 in this league

24.01.2020,

14:46 ET
Italy Serie A
AC Milan vs Brescia
1:0 (0:0, 1:0)

24.01.2020,

14:56 ET
1st Half Total Over 0.5 Goals
1
1.590
Loss

24.01.2020,

14:45 ET
France Ligue 1
Rennes vs Nice
1:1 (0:0, 1:1)

24.01.2020,

14:55 ET
1st Half Total Over 0.5 Goals
1
1.734
Loss

24.01.2020,

14:30 ET
Belgium Proximus League
Leuven vs Lokeren
1:1 (0:1, 1:0)

24.01.2020,

15:50 ET
Total Over 1.5 Goals
1
1.486
Win ✅✅

24.01.2020,

14:30 ET
Belgium Proximus League
Leuven vs Lokeren
1:1 (0:1, 1:0)

24.01.2020,

14:40 ET
1st Half Total Over 0.5 Goals
1
1.540
Win ✅✅

24.01.2020,

14:00 ET
Netherlands Eerste Divisie
Den Bosch vs Helmond
0:0 (0:0, 0:0)

24.01.2020,

15:25 ET
2nd Half Total Over 0.5 Goals
1
1.720
Loss

24.01.2020,

14:02 ET
Switzerland Challenge League
Lausanne vs Schaffhausen
0:0 (0:0, 0:0)

24.01.2020,

15:25 ET
2nd Half Total Over 0.5 Goals
1
1.720
Loss

24.01.2020,

13:59 ET
France Ligue 2
Nancy vs Lorient
1:2 (0:1, 1:1)

24.01.2020,

15:15 ET
Total Over 1.5 Goals
1
1.630
Win ✅✅

24.01.2020,

14:00 ET
France Ligue 2
Guingamp vs Orleans
0:2 (0:2, 0:0)

24.01.2020,

15:15 ET
Total Over 2.5 Goals
1
1.490
Loss

24.01.2020,

14:00 ET
France Ligue 2
Le Mans vs Valenciennes
0:1 (0:1, 0:0)

24.01.2020,

15:15 ET
Total Over 1.5 Goals
1
1.585
Loss

24.01.2020,

14:01 ET
France Ligue 2
Niort vs Chateauroux
1:1 (1:1, 0:0)

24.01.2020,

15:15 ET
Total Over 2.5 Goals
1
1.550
Loss

24.01.2020,

14:01 ET
Netherlands Eerste Divisie
Eindhoven FC vs Dordrecht
0:1 (0:0, 0:1)

24.01.2020,

15:15 ET
2nd Half Total Over 0.5 Goals
1
1.540
Win ✅✅

24.01.2020,

14:02 ET
Switzerland Challenge League
Lausanne vs Schaffhausen
0:0 (0:0, 0:0)

24.01.2020,

14:13 ET
1st Half Total Over 0.5 Goals
1
1.575
Loss

24.01.2020,

14:00 ET
Netherlands Eredivisie
Den Haag vs Utrecht
0:4 (0:1, 0:3)

24.01.2020,

14:11 ET
1st Half Total Over 0.5 Goals
1
1.494
Win ✅✅

Zlive is 7-0 in the past 7 predicting 1st Half Over 0.5 in this league

24.01.2020,

14:00 ET
France National League
Toulon vs GFC Ajaccio
0:0 (0:0, 0:0)

24.01.2020,

14:11 ET
1st Half Total Over 0.5 Goals
1
1.875
Loss

Zlive is 4-1 in the past 5 predicting 1st Half Over 0.5 in this league

24.01.2020,

13:59 ET
France Ligue 2
Nancy vs Lorient
1:2 (0:1, 1:1)

24.01.2020,

14:10 ET
1st Half Total Over 0.5 Goals
1
1.745
Win ✅✅

24.01.2020,

13:00 ET
South Africa Premier League
Chippa Utd. vs Supersport Utd
0:3 (0:1, 0:2)

24.01.2020,

14:15 ET
Total Over 1.5 Goals
1
1.610
Win ✅✅

24.01.2020,

12:09 ET
Saudi Arabia Professional League
Al-Hazem vs Al Wehda
1:5 (0:2, 1:3)

24.01.2020,

13:27 ET
2nd Half Total Over 0.5 Goals
1
1.542
Win ✅✅

24.01.2020,

12:01 ET
Turkey Super Lig
Gaziantep vs Genclerbirligi
0:1 (0:0, 0:1)

24.01.2020,

13:15 ET
2nd Half Total Over 0.5 Goals
1
1.480
Win ✅✅

24.01.2020,

12:01 ET
France National League
Pau vs Quevilly Rouen
0:0 (0:0, 0:0)

24.01.2020,

13:15 ET
2nd Half Total Over 0.5 Goals
3
1.806
Loss

24.01.2020,

12:01 ET
Turkey Super Lig
Gaziantep vs Genclerbirligi
0:1 (0:0, 0:1)

24.01.2020,

12:11 ET
1st Half Total Over 0.5 Goals
1
1.662
Loss

24.01.2020,

12:01 ET
France National League
Pau vs Quevilly Rouen
0:0 (0:0, 0:0)

24.01.2020,

12:11 ET
1st Half Total Over 0.5 Goals
1
1.875
Loss

Zlive is 4-1 in the past 5 predicting 1st Half Over 0.5 in this league

24.01.2020,

11:01 ET
Turkey TFF 1. Lig
Bursaspor vs Akhisar Genclik Spor
1:0 (0:0, 1:0)

24.01.2020,

12:16 ET
2nd Half Total Over 0.5 Goals
1
1.575
Win ✅✅

23.01.2020,

14:46 ET
England FA Cup
Watford vs Tranmere
1:2 (0:1, 1:0, 0:1)

23.01.2020,

16:00 ET
2nd Half Total Over 0.5 Goals
1
1.585
Win ✅✅

23.01.2020,

13:59 ET
France National League
Dunkerque vs Beziers
2:1 (1:0, 1:1)

23.01.2020,

15:11 ET
Total Over 1.5 Goals
3
1.486
Win ✅✅

23.01.2020,

12:30 ET
Greece Super League
Skoda Xanthi vs Aris
0:1 (0:0, 0:1)

23.01.2020,

12:41 ET
1st Half Total Over 0.5 Goals
1
1.720
Loss

23.01.2020,

12:01 ET
Greece Super League
PAOK vs Lamia
1:0 (1:0, 0:0)

23.01.2020,

13:16 ET
Total Over 1.5 Goals
1
1.660
Loss

23.01.2020,

12:01 ET
Greece Super League
PAOK vs Lamia
1:0 (1:0, 0:0)

23.01.2020,

12:12 ET
1st Half Total Over 0.5 Goals
1
1.720
Win ✅✅

23.01.2020,

10:16 ET
Greece Super League
Panionios vs Asteras Tripolis
0:2 (0:1, 0:1)

23.01.2020,

10:27 ET
1st Half Total Over 0.5 Goals
1
1.720
Win ✅✅

23.01.2020,

09:00 ET
India ISL
Jamshedpur vs Chennaiyin
1:4 (0:2, 1:2)

23.01.2020,

10:17 ET
Total Over 2.5 Goals
1
1.480
Win ✅✅

22.01.2020,

19:04 ET
Costa Rica Primera Division
San Carlos vs Guadalupe
2:0 (1:0, 1:0)

22.01.2020,

20:20 ET
Total Over 1.5 Goals
1
1.534
Win ✅✅

Zlive is 5-1 in the past 6 predicting Over 1.5 in this league

22.01.2020,

17:15 ET
South America Copa Libertadores
Guarani vs San Jose
1:0 (0:0, 1:0)

22.01.2020,

18:30 ET
2nd Half Total Over 0.5 Goals
1
1.460
Win ✅✅

22.01.2020,

15:15 ET
England Premier League
Burnley vs Manchester United
2:0 (1:0, 1:0)

22.01.2020,

15:25 ET
1st Half Total Over 0.5 Goals
1
1.686
Win ✅✅

22.01.2020,

14:45 ET
Scotland Premiership
Motherwell vs Aberdeen
1:0 (1:0, 0:0)

22.01.2020,

15:57 ET
Total Over 1.5 Goals
1
1.558
Loss

22.01.2020,

14:46 ET
Italy Lega Pro - Group A
Pro Patria vs Monza
0:2 (0:1, 0:1)

22.01.2020,

15:57 ET
Total Over 1.5 Goals
1
1.610
Win ✅✅

22.01.2020,

14:46 ET
Italy Lega Pro - Group A
Pro Patria vs Monza
0:2 (0:1, 0:1)

22.01.2020,

14:57 ET
1st Half Total Over 0.5 Goals
1
1.806
Win ✅✅

22.01.2020,

14:30 ET
England Premier League
Norwich vs Tottenham
1:2 (0:1, 1:1)

22.01.2020,

14:40 ET
1st Half Total Over 0.5 Goals
1
1.558
Win ✅✅

22.01.2020,

14:30 ET
England Premier League
West Ham vs Leicester
1:4 (0:2, 1:2)

22.01.2020,

14:40 ET
1st Half Total Over 0.5 Goals
1
1.558
Win ✅✅

22.01.2020,

14:00 ET
Bolivia Liga de Futbol Prof
Real Potosi vs Aurora
0:4 (0:1, 0:3)

22.01.2020,

14:10 ET
1st Half Total Over 0.5 Goals
1
1.540
Win ✅✅

22.01.2020,

12:31 ET
Greece Super League
Atromitos vs Panathinaikos
0:3 (0:1, 0:2)

22.01.2020,

13:55 ET
Total Over 1.5 Goals
1
1.534
Win ✅✅

22.01.2020,

12:30 ET
Italy Lega Pro - Group B
Carpi vs Cesena
1:0 (1:0, 0:0)

22.01.2020,

13:45 ET
Total Over 1.5 Goals
1
1.610
Loss

22.01.2020,

12:31 ET
Italy Lega Pro - Group B
Rimini vs Imolese
0:1 (0:1, 0:0)

22.01.2020,

13:45 ET
Total Over 1.5 Goals
1
1.610
Loss

22.01.2020,

12:00 ET
Italy Lega Pro - Group C
Catanzaro vs Teramo
0:1 (0:1, 0:0)

22.01.2020,

13:13 ET
Total Over 1.5 Goals
3
1.610
Loss

22.01.2020,

11:59 ET
Italy Lega Pro - Group A
Siena vs Olbia
2:1 (1:1, 1:0)

22.01.2020,

13:11 ET
Total Over 2.5 Goals
3
1.760
Win ✅✅

22.01.2020,

10:15 ET
Greece Super League
Olympiakos Piraeus vs OFI Crete
1:0 (1:0, 0:0)

22.01.2020,

11:28 ET
Total Over 1.5 Goals
1
1.534
Loss

22.01.2020,

09:55 ET
Saudi Arabia Division 1
Al Batin vs Al-Nahda
0:2 (0:2, 0:0)

22.01.2020,

11:16 ET
Total Over 2.5 Goals
1
1.534
Loss

22.01.2020,

09:01 ET
Italy Lega Pro - Group A
Novara vs Juventus U23
2:2 (0:0, 2:2)

22.01.2020,

09:12 ET
1st Half Total Over 0.5 Goals
1
1.806
Loss

22.01.2020,

08:02 ET
Greece Super League
Panetolikos vs AEL Larissa
2:2 (1:0, 1:2)

22.01.2020,

09:16 ET
Total Over 1.5 Goals
1
1.660
Win ✅✅

22.01.2020,

06:45 ET
Portugal Revelacao U23
Sporting U23 vs Estoril U23
1:3 (1:1, 0:2)

22.01.2020,

06:56 ET
1st Half Total Over 0.5 Goals
1
1.662
Win ✅✅

21.01.2020,

15:15 ET
England Premier League
Arsenal vs Chelsea
2:2 (0:1, 2:1)

21.01.2020,

16:31 ET
2nd Half Total Over 0.5 Goals
1
1.455
Win ✅✅

21.01.2020,

15:15 ET
England Premier League
Arsenal vs Chelsea
2:2 (0:1, 2:1)

21.01.2020,

15:25 ET
1st Half Total Over 0.5 Goals
1
1.686
Win ✅✅

21.01.2020,

14:46 ET
England League Two
Northampton vs Leyton Orient
1:1 (1:0, 0:1)

21.01.2020,

16:05 ET
Total Over 1.5 Goals
1
1.660
Win ✅✅

Zlive is 9-2 in the past 11 predicting Over 1.5 in this league

21.01.2020,

14:45 ET
England League Two
Crewe vs Macclesfield
1:1 (0:1, 1:0)

21.01.2020,

16:01 ET
Total Over 1.5 Goals
1
1.534
Win ✅✅

Zlive is 9-2 in the past 11 predicting Over 1.5 in this league

21.01.2020,

14:46 ET
England League Two
Northampton vs Leyton Orient
1:1 (1:0, 0:1)

21.01.2020,

14:58 ET
1st Half Total Over 0.5 Goals
1
1.806
Win ✅✅

21.01.2020,

14:47 ET
England National L. North
Brackley vs Boston
0:1 (0:0, 0:1)

21.01.2020,

14:58 ET
1st Half Total Over 0.5 Goals
1
1.720
Loss

21.01.2020,

14:45 ET
England League Two
Bradford vs Colchester
0:0 (0:0, 0:0)

21.01.2020,

14:56 ET
1st Half Total Over 0.5 Goals
1
1.720
Loss

21.01.2020,

14:30 ET
Gibraltar National League
Manchester 62 vs Mons Calpe
0:3 (0:1, 0:2)

21.01.2020,

15:51 ET
Total Over 1.5 Goals
1
1.475
Win ✅✅

21.01.2020,

14:30 ET
England Premier League
Watford vs Aston Villa
1:2 (1:0, 0:2)

21.01.2020,

15:45 ET
2nd Half Total Over 0.5 Goals
1
1.494
Win ✅✅

21.01.2020,

14:30 ET
England Premier League
Brighton vs Bournemouth
1:3 (0:2, 1:1)

21.01.2020,

15:42 ET
Total Over 2.5 Goals
1
1.455
Win ✅✅

21.01.2020,

14:30 ET
Gibraltar National League
Manchester 62 vs Mons Calpe
0:3 (0:1, 0:2)

21.01.2020,

14:43 ET
1st Half Total Over 0.5 Goals
1
1.475
Win ✅✅

21.01.2020,

14:30 ET
England Premier League
Watford vs Aston Villa
1:2 (1:0, 0:2)

21.01.2020,

14:40 ET
1st Half Total Over 0.5 Goals
1
1.734
Win ✅✅

21.01.2020,

14:30 ET
England Premier League
Brighton vs Bournemouth
1:3 (0:2, 1:1)

21.01.2020,

14:40 ET
1st Half Total Over 0.5 Goals
1
1.734
Win ✅✅

21.01.2020,

14:30 ET
England Premier League
Manchester City vs Sheffield Utd
1:0 (0:0, 1:0)

21.01.2020,

14:40 ET
1st Half Total Over 0.5 Goals
1
1.558
Loss

21.01.2020,

10:04 ET
Portugal Revelacao U23
Portimonense U23 vs Belenenses U23
2:1 (1:0, 1:1)

21.01.2020,

11:25 ET
Total Over 1.5 Goals
1
1.450
Win ✅✅

21.01.2020,

09:59 ET
Portugal Revelacao U23
Braga U23 vs Academica U23
1:0 (1:0, 0:0)

21.01.2020,

11:20 ET
Total Over 1.5 Goals
1
1.570
Loss

21.01.2020,

10:02 ET
Portugal Revelacao U23
Setubal U23 vs Guimaraes U23
0:2 (0:1, 0:1)

21.01.2020,

11:13 ET
Total Over 1.5 Goals
1
1.480
Win ✅✅

21.01.2020,

10:04 ET
Portugal Revelacao U23
Portimonense U23 vs Belenenses U23
2:1 (1:0, 1:1)

21.01.2020,

10:15 ET
1st Half Total Over 0.5 Goals
1
1.558
Win ✅✅

21.01.2020,

10:02 ET
Portugal Revelacao U23
Famalicao U23 vs Feirense U23
2:2 (1:1, 1:1)

21.01.2020,

10:12 ET
1st Half Total Over 0.5 Goals
1
1.745
Win ✅✅

21.01.2020,

09:59 ET
Portugal Revelacao U23
Braga U23 vs Academica U23
1:0 (1:0, 0:0)

21.01.2020,

10:10 ET
1st Half Total Over 0.5 Goals
1
1.614
Win ✅✅

21.01.2020,

06:45 ET
Portugal Revelacao U23
Maritimo U23 vs Benfica U23
2:0 (1:0, 1:0)

21.01.2020,

06:55 ET
1st Half Total Over 0.5 Goals
1
1.540
Win ✅✅

20.01.2020,

15:02 ET
Italy Serie B
Crotone vs Cosenza
1:0 (1:0, 0:0)

20.01.2020,

16:15 ET
Total Over 1.5 Goals
1
1.542
Loss

20.01.2020,

14:48 ET
Italy Lega Pro - Group B
Triestina vs Piacenza
2:1 (1:0, 1:1)

20.01.2020,

16:01 ET
Total Over 1.5 Goals
1
1.570
Win ✅✅

20.01.2020,

12:01 ET
Turkey Super Lig
Genclerbirligi vs Rizespor
0:2 (0:0, 0:2)

20.01.2020,

13:13 ET
2nd Half Total Over 0.5 Goals
1
1.540
Win ✅✅

20.01.2020,

12:01 ET
Turkey Super Lig
Genclerbirligi vs Rizespor
0:2 (0:0, 0:2)

20.01.2020,

12:11 ET
1st Half Total Over 0.5 Goals
1
1.662
Loss

19.01.2020,

17:00 ET
Mexico Primera Division
Club Tijuana vs Querétaro
0:3 (0:2, 0:1)

19.01.2020,

18:15 ET
Total Over 2.5 Goals
1
1.490
Win ✅✅

19.01.2020,

12:00 ET
Belgium Jupiler League
Club Brugge vs Anderlecht
2:1 (1:1, 1:0)

19.01.2020,

13:13 ET
Total Over 2.5 Goals
1
1.494
Win ✅✅

19.01.2020,

12:01 ET
Spain Segunda Division B - Group 3
Castellon vs Valencia B
2:1 (1:0, 1:1)

19.01.2020,

13:13 ET
Total Over 1.5 Goals
1
1.610
Win ✅✅

19.01.2020,

11:30 ET
England Premier League
Manchester United vs Liverpool
0:2 (0:1, 0:1)

19.01.2020,

12:52 ET
Total Over 1.5 Goals
1
1.455
Win ✅✅

19.01.2020,

11:33 ET
Italy Lega Pro - Group B
Fano vs Ravenna
1:1 (1:0, 0:1)

19.01.2020,

12:50 ET
Total Over 1.5 Goals
1
1.570
Win ✅✅

19.01.2020,

11:32 ET
Italy Lega Pro - Group A
Siena vs Carrarese
1:3 (0:2, 1:1)

19.01.2020,

12:47 ET
Total Over 2.5 Goals
1
1.534
Win ✅✅

19.01.2020,

11:00 ET
Spain Segunda Division B - Group 1
Real Madrid B vs Marino de Luanco
0:1 (0:1, 0:0)

19.01.2020,

12:10 ET
Total Over 1.5 Goals
1
1.610
Loss

Zlive is 6-1 in the past 7 predicting Over 1.5 in this league

19.01.2020,

10:47 ET
Netherlands Eredivisie
Waalwijk vs Den Haag
0:2 (0:1, 0:1)

19.01.2020,

12:05 ET
Total Over 1.5 Goals
1
1.494
Win ✅✅

Zlive is 6-1 in the past 7 predicting Over 1.5 in this league

19.01.2020,

09:04 ET
Italy Serie A
Inter vs Lecce
1:1 (0:0, 1:1)

19.01.2020,

10:30 ET
2nd Half Total Over 0.5 Goals
1
1.455
Win ✅✅

Zlive is 6-1 in the past 7 predicting 2nd Half Over 0.5 in this league

19.01.2020,

09:01 ET
Italy Serie A
Verona vs Bologna
1:1 (0:1, 1:0)

19.01.2020,

10:17 ET
Total Over 1.5 Goals
1
1.455
Win ✅✅

19.01.2020,

08:57 ET
Italy Lega Pro - Group A
Pontedera vs Olbia
1:1 (1:1, 0:0)

19.01.2020,

10:10 ET
Total Over 2.5 Goals
1
1.760
Loss

19.01.2020,

09:01 ET
England Premier League
Leicester vs Burnley
1:2 (1:0, 0:2)

19.01.2020,

09:11 ET
1st Half Total Over 0.5 Goals
1
1.590
Win ✅✅

19.01.2020,

08:31 ET
Netherlands Eredivisie
Heracles vs FC Emmen
0:1 (0:1, 0:0)

19.01.2020,

09:52 ET
Total Over 1.5 Goals
1
1.494
Loss

Zlive is 6-1 in the past 7 predicting Over 1.5 in this league

19.01.2020,

08:30 ET
South Africa Premier League
Golden Arrows vs Polokwane
1:1 (1:0, 0:1)

19.01.2020,

09:45 ET
Total Over 1.5 Goals
1
1.534
Win ✅✅

19.01.2020,

08:03 ET
Spain Primera Division
Real Sociedad vs Betis
0:3 (0:2, 0:1)

19.01.2020,

09:25 ET
Total Over 2.5 Goals
1
1.558
Win ✅✅

19.01.2020,

08:02 ET
Turkey Super Lig
Denizlispor vs Galatasaray
1:2 (0:1, 1:1)

19.01.2020,

08:15 ET
1st Half Total Over 0.5 Goals
1
1.480
Win ✅✅

19.01.2020,

07:01 ET
Spain Segunda Division B - Group 1
Baleares vs Las Palmas B
1:2 (0:1, 1:1)

19.01.2020,

08:13 ET
Total Over 1.5 Goals
1
1.734
Win ✅✅

Zlive is 6-1 in the past 7 predicting Over 1.5 in this league

19.01.2020,

07:00 ET
Tunisia Ligue Professionnelle 1
Club Africain vs Esperance Tunis
1:2 (1:1, 0:1)

19.01.2020,

07:11 ET
1st Half Total Over 0.5 Goals
1
1.875
Win ✅✅

19.01.2020,

06:00 ET
Spain Segunda Division B - Group 3
Cornella vs Olot
1:1 (0:1, 1:0)

19.01.2020,

07:15 ET
Total Over 1.5 Goals
1
1.660
Win ✅✅

19.01.2020,

05:59 ET
Spain Segunda Division B - Group 3
Ebro vs Espanyol B
2:2 (1:1, 1:1)

19.01.2020,

07:13 ET
Total Over 2.5 Goals
1
1.480
Win ✅✅

19.01.2020,

05:59 ET
Spain Segunda Division B - Group 3
Orihuela vs Prat
2:2 (0:2, 2:0)

19.01.2020,

07:10 ET
Total Over 2.5 Goals
1
1.610
Win ✅✅
Z Code System
Fully Verifiable Winning System Proven Since 1999
Industry Standard In Sports Investing
Get winning picks on MLB, NHL, NBA and NFL
Enter your email where to send the picks:
| | |
| --- | --- |
| Your e-mail: | |
| | Or Simply Signup By Clicking The Button Below: |