The new Sports Trader Platform 2.0
✅ 250+ automated systems ✅ 4500+ trends on all sports
Follow your favorite automated systems in an easy and professional way and create your own portfolios!
Check the new Sports trader new VIDEO tutorial from A to Z
What's new?
1. ADVANCED SELECTION MODE – faster, convenient, added the ability to batch select trends, such as "select all with a profit of more than 200″.
2. New trend filter was added to PORTFOLIO ADVISER: Based on Live Signals and Based on both Live Signals and Backtest results
3. The Profit Time was added to the trend filters
4. The Expert Portfolios were added to possible user choice
5. The new improved Search features
6. New design feature – splitters for more convenient trends selection
7. Updated and optimized performance – loads and works much faster
8. Browser and Mobile push notifications for portfolios – don't miss another bet!
Get Sports Trader 2.0 here http://zcodesystem.com/sports_trader_zcoders/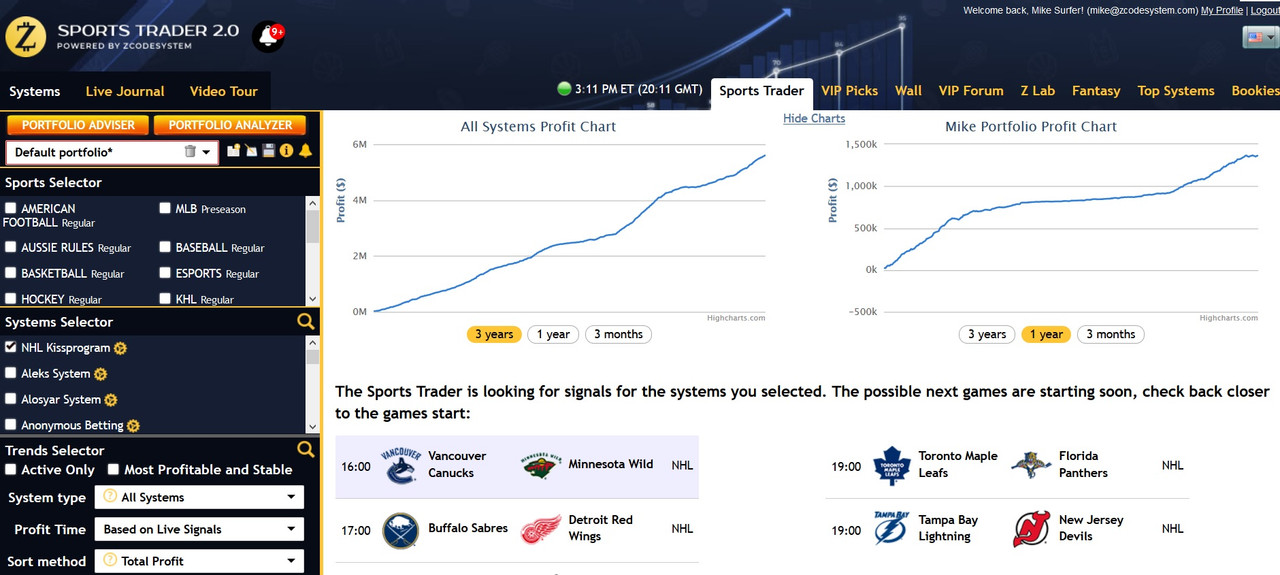 ========
P.S. Upgrade to Zcode VIP Club and Unlock All Winning Picks. Instant Access.