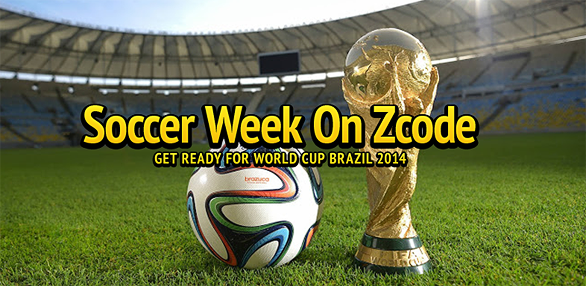 The Soccer World Cup in Brazil Picks and Predictions: Interview with Legendary Rob from UK
No matter whether you are a diehard soccer fan like Rob or have no clue
about soccer at all, I bet you heard about the major sports event
of this year… and yes, I am talking about the Soccer World Cup in
Brazil which is starting very soon! It's a great time to talk about
it and get insights from the person who knows everything about soccer
and more.

Today I talk to the legendary soccer expert Rob. He is a famous
zcode member and a great contributor. Rob is from the UK but he is
traveling all over the world to see all of the games firsthand and follow
the spirit of this great sport.
In this episode:
Soccer Betting ABC: from the basics of "it's an 11-man game and then Germany
wins" to deep insights from a man who lives and breathes soccer.
Asian handicaps? 3-way handicaps? Spread betting in soccer.
Fixed matches in smaller soccer leagues?
How to make money betting on soccer.
Betting on the draw in soccer.
Odd changes and line reversals on soccer: how to use them to profit.
How to see where public is betting with line reversals.
World Cup in Brazil: betting insights.
Avoiding common mistakes when betting on high profile events like the World Cup.
World Cup 2014 picks and predictions for all 8 groups.
Expert opinions on football in Europe vs soccer in USA.
Top favorites to win it all in the World Cup.
NFL goes to London?
========
P.S. Upgrade to Zcode VIP Club and Unlock All Winning Picks. Instant Access.