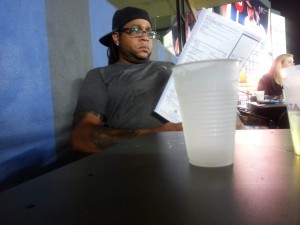 In this episode we meet Jemia. A special member who calls himself a "rookie" in sports investment, but this "rookie" is step by step making more and more profits. Jemia is becoming a successful capper on all major American sports. He learned and continues to learn from top experts on ZCode how to win consistently and how to avoid mistakes. He is making a lot of nice contributions in the community with his knowledge and good karma . In this podcast we'll discover:
His story of how he got into sports investing. from rookie to expert in sports investing.
Favourite sport and his team.
Why he chose ZCode and why it works
His vision for ZCode success and how to be profitable
Mistakes to avoid
From which experts he learnt and is learning.
How he created his system.
New systems coming.
Most important steps to becoming an expert.
Future of the sports investing business.
Recommendations for newbies.
Tips and advice for the community.