NHL Picks: Edmonton Oilers at Minnesota Wild
The Minnesota Wild have been good to us lately. They've consistently defeated teams they should be beating, and we've made some money on their most recent run. You could feel the momentum building up and the playoff push beginning. It was a great time to back them, and they've come through. The Edmonton Oilers are a team the Minnesota Wild should beat. That said, -280 has very limited value for me in hockey.
I like the Wild here, but I'm looking for parlay value and will be conservative with my money line wager. That said, they've earned our trust with the way they've played lately. This is one of the more consistent teams in hockey lately, and more importantly, one of the most predictable.
The computer supports this assumption and loves the momentum the Wild have coming into this one. With the playoffs hanging in the balance as we move down the stretch, a let-down game seems unlikely. With a 78% chance of victory and 4.5 stars of value in a very sharp line, the computer is in on this one with us.
I recognize that, by their standards in particular, the Edmonton Oilers are playing some decent hockey. They've been playing competitive games with good teams and even have a few surprising wins under their belts. That said, I buy into the momentum the Wild have right now and think they're the vastly superior team.
Wild 4 – Oilers 2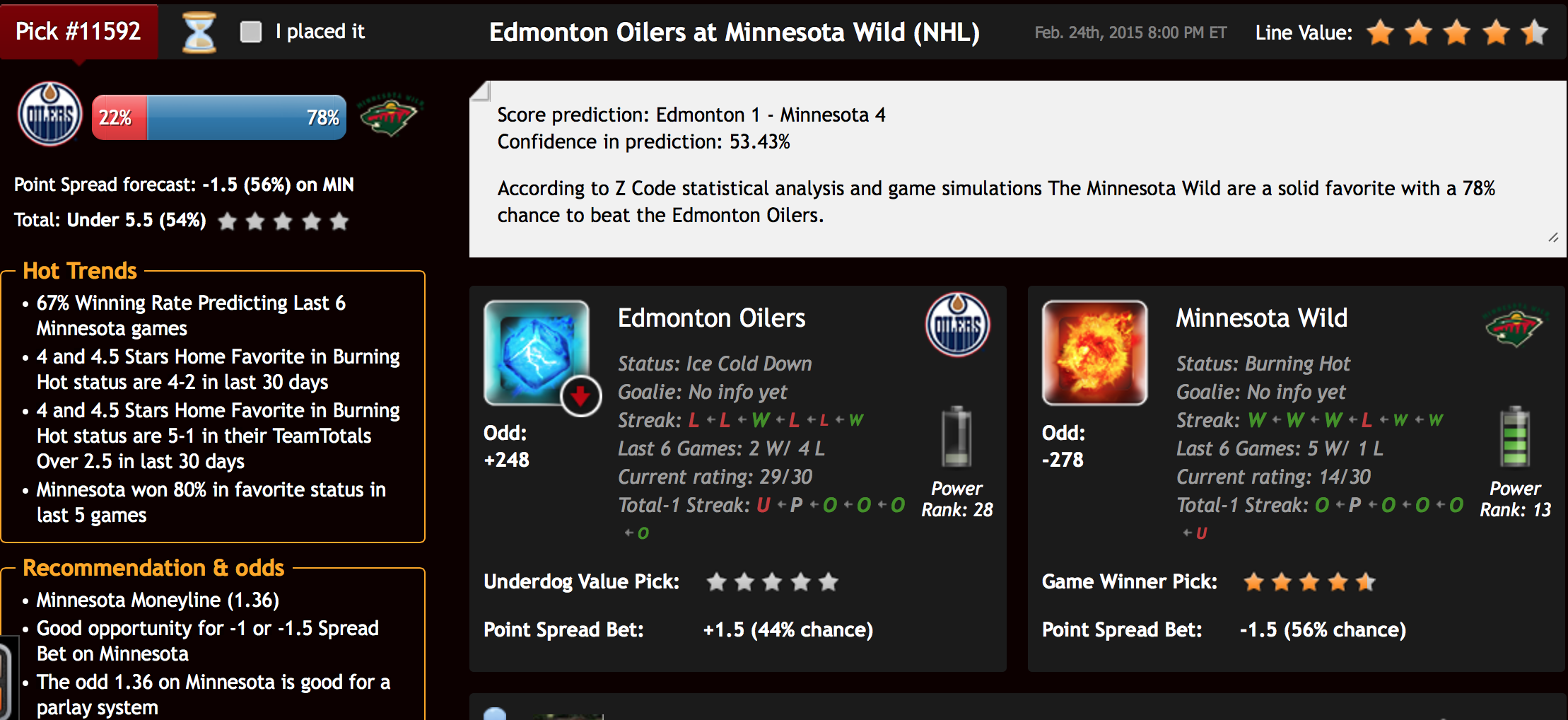 ========
P.S. Upgrade to Zcode VIP Club and Unlock All Winning Picks. Instant Access.