The FA Cup third round kicks off on Friday night and runs through the weekend with a host of big games in the oldest knockout cup tournament in soccer.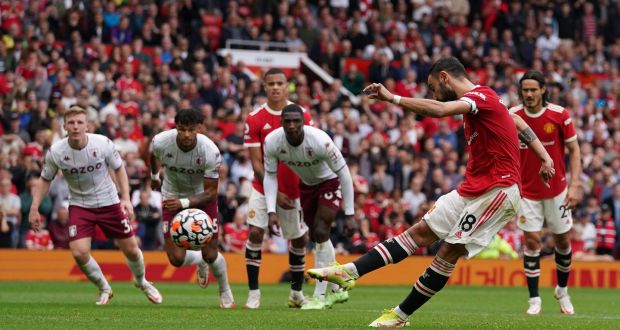 The FA Cup is perfect for soccer bettors seeking a major upset as the one-off cup tournament often sees David slay Goliath. I've picked out four matches from across the weekend to keep your eyes on and potentially wager your money.
Using the Soccer Buddy app courtesy of Zcode System, let's take a look at my picks for the FA Cup third round this weekend.
Swindon Town vs. Manchester City
The third round kids off with the biggest Goliath of them all, Manchester City, visiting Swindon Town on Friday. Manchester City are massive favorites to win away from home against League Two's Swindon Town.
The result is not in question as Manchester City will win this match. However, the big question will be: how many goals will the Cityzens score? The Soccer Buddy app suggests a 2-1 win for Manchester City. I highly disagree with this result. Manchester City should have no problem winning against the Robins.
Betting over 3.5 goals is a better value bet in this one. Manchester City should score early and often. I wouldn't be surprised to see a 5-0 result in Manchester City's favor.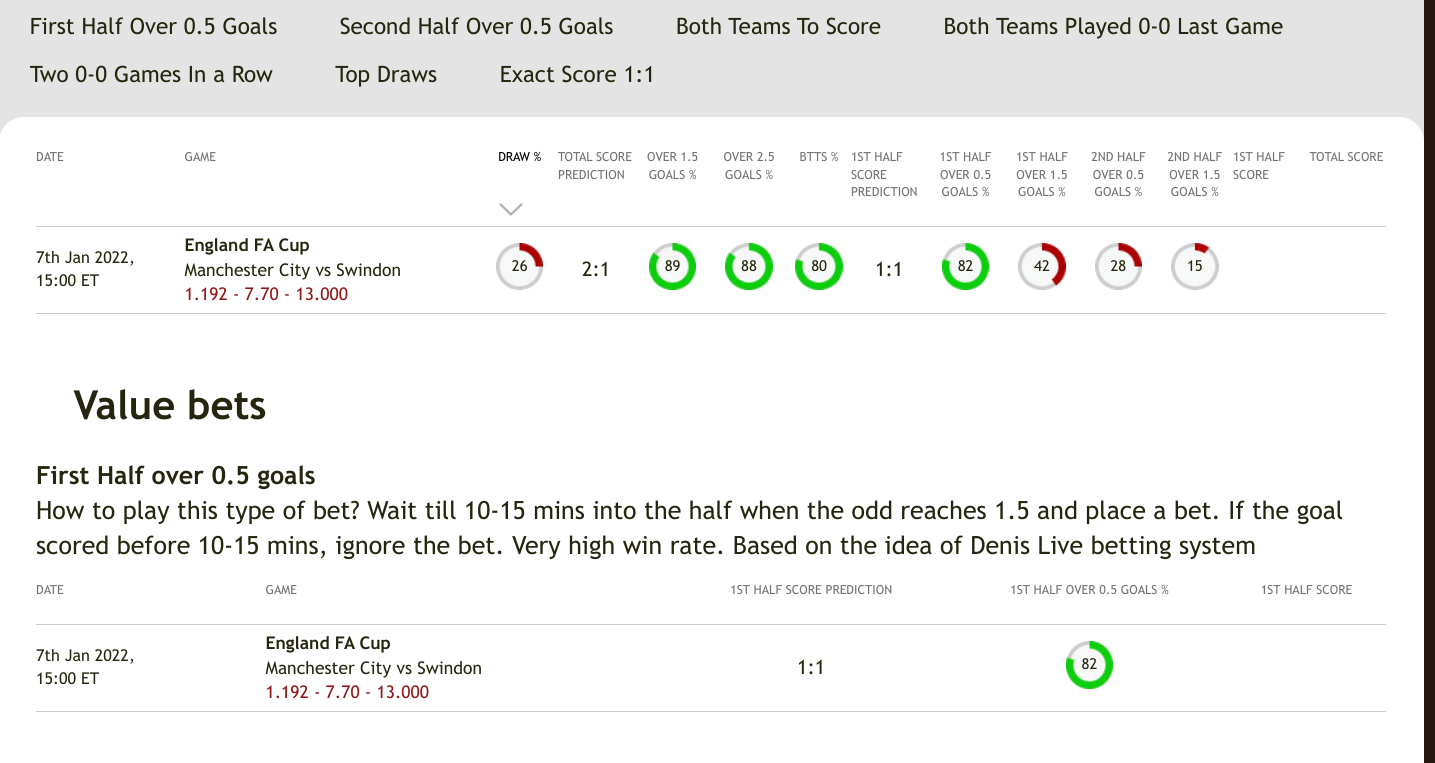 Result: Manchester City to win
My suggestion: Over 3.5 goals
Burnley vs. Huddersfield — Upset alert!
Premier League team Burnley host Championship team Huddersfield at Turf Moor on Saturday. Burnley are fighting relegation in the Premier League heading into this game. Huddersfield, on the other hand, are battling for a promotion playoff spot in the Championship.
In theory, based on the teams' positions in their respective leagues, there isn't much difference between them. Burnley have won just two games in all competitions this season, scoring 20 goals and allowing 29.
Huddersfield have posted an 11W-8D-9L record this campaign in all competitions. They have scored 33 goals and allowed 31 to opponents. The Terriers are on a six-match undefeated streak.
While Soccer Buddy picks Burnley to win 2-1, I'm picking an upset with Huddersfield winning away in the FA Cup third round versus Burnley. It could be a low-scoring game as Burnley do not score many goals.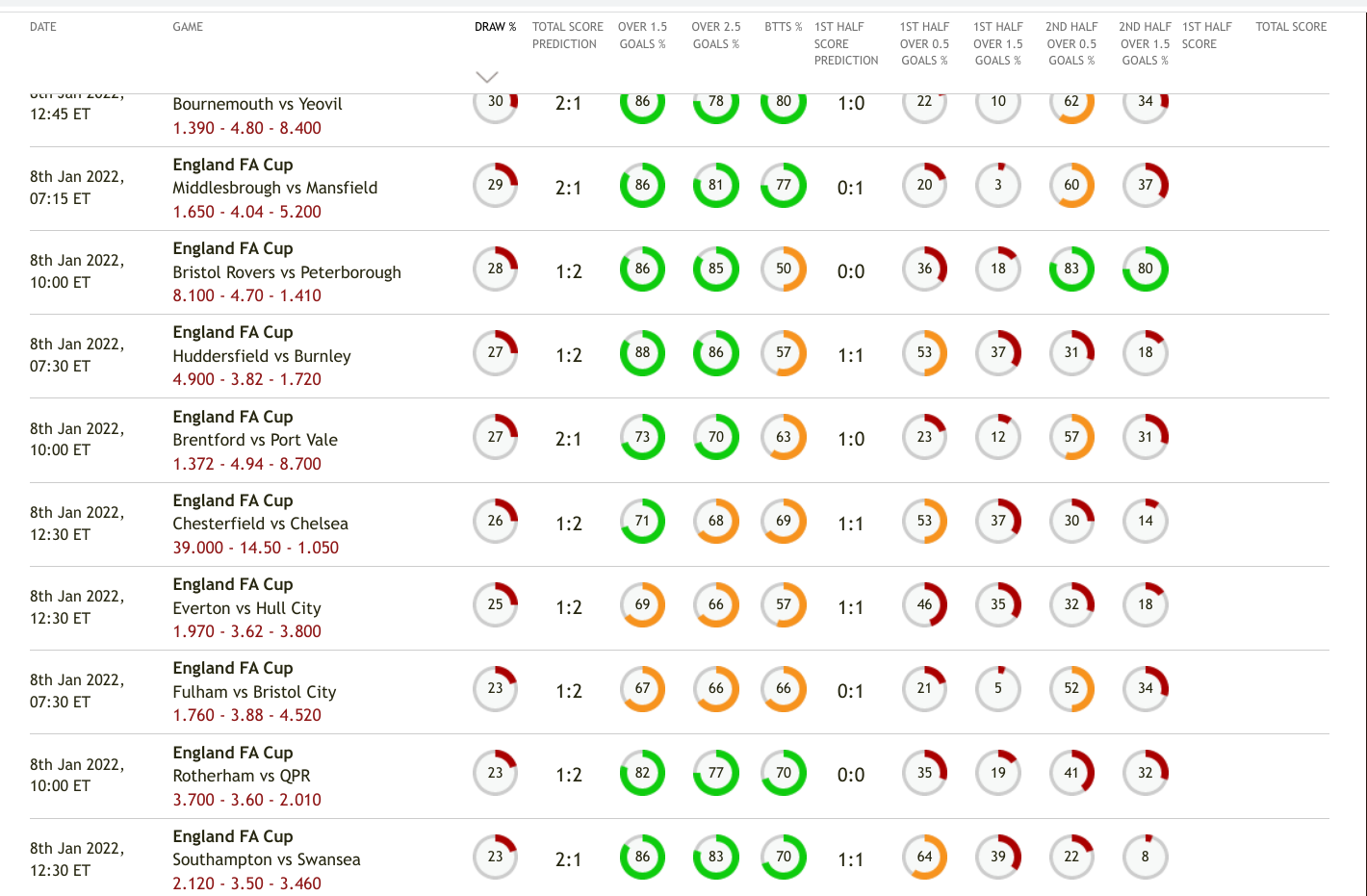 Result: Huddersfield to win
Goals: Under 3.5
Nottingham Forest vs. Arsenal
Since 2016, Nottingham Forest and Arsenal have met three times in the Carabao Cup and FA Cup tournaments. Arsenal won two of those matches by 4-0 and 5-0 scores, respectively. Meanwhile, Nottingham Forest won one of the fixtures by a 4-2 score.
This game could definitely see goals. Although the Soccer Buddy tool projects Arsenal to win 1-0, I believe there will be over 2.5 goals in this one. Nottingham Forest should give Arsenal all the Londoners can handle.
Keep in mind that several Arsenal players are at the Africa Cup of Nations tournament and won't play. Still, the Gunners' quality is much higher than that of Nottingham Forest. Arsenal won the FA Cup in 2020. They should get a third-round win in a hard-fought game with Nottingham Forest this weekend.
Result: Arsenal to win
Goals: Over 2.5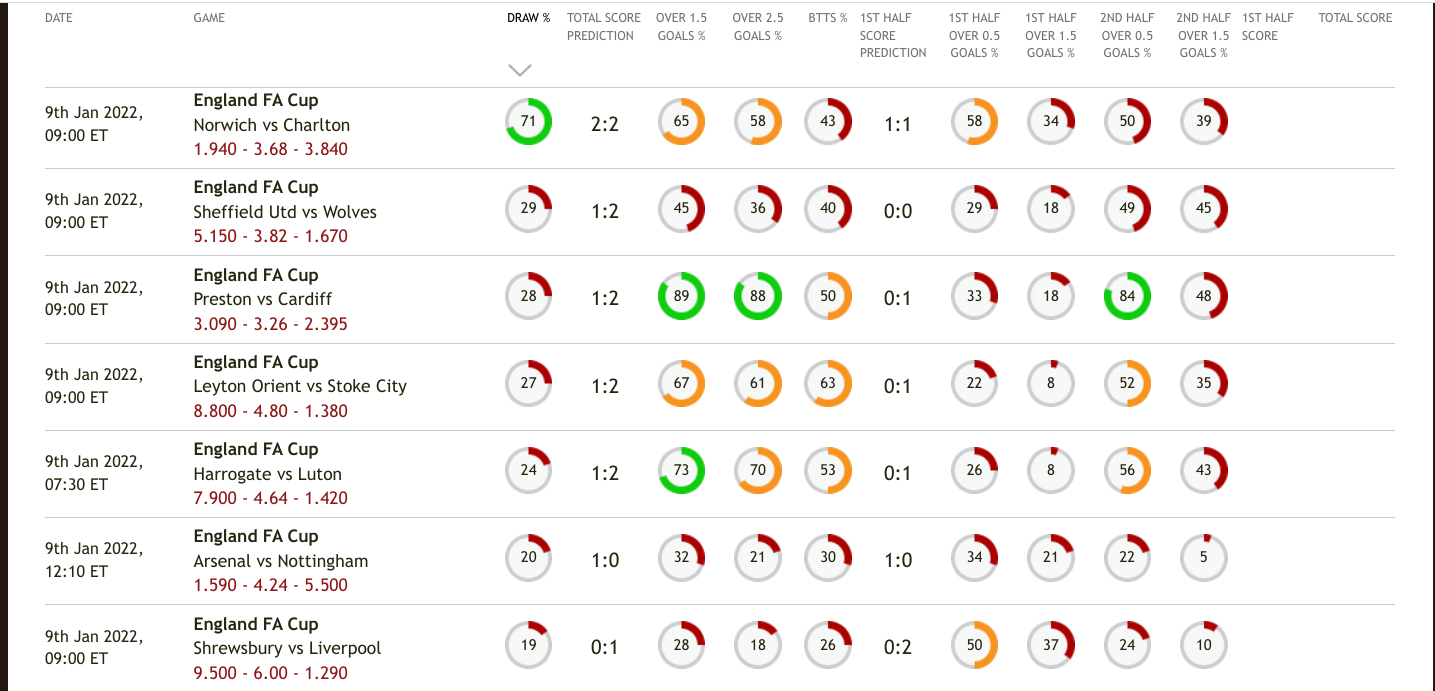 Manchester United vs. Aston Villa
Aston Villa won at Manchester United earlier this season in the Premier League for the first time in 38 years. Now, the Villains head back to Old Trafford to play the Red Devils in the FA Cup.
Manchester United are coming off of a home 1-0 league loss to Wolverhampton Wanderers. Aston Villa, on the other hand, have lost back-to-back games in the league.
Although both managers, Ralf Rangnick and Steven Gerrard, have players battling injuries and are unavailable, both sides will field strong teams. Gerrard's team is in a bit of a funk. Therefore, I'm picking Manchester United to win at home. It should be a low-scoring game, just as the Soccer Buddy app predictions.
Don't be surprised if Manchester United get a penalty at home versus Aston Villa. They could have drawn earlier this season at home with Aston Villa, but Bruno Fernandes missed a 90th-minute penalty that would have tied the game.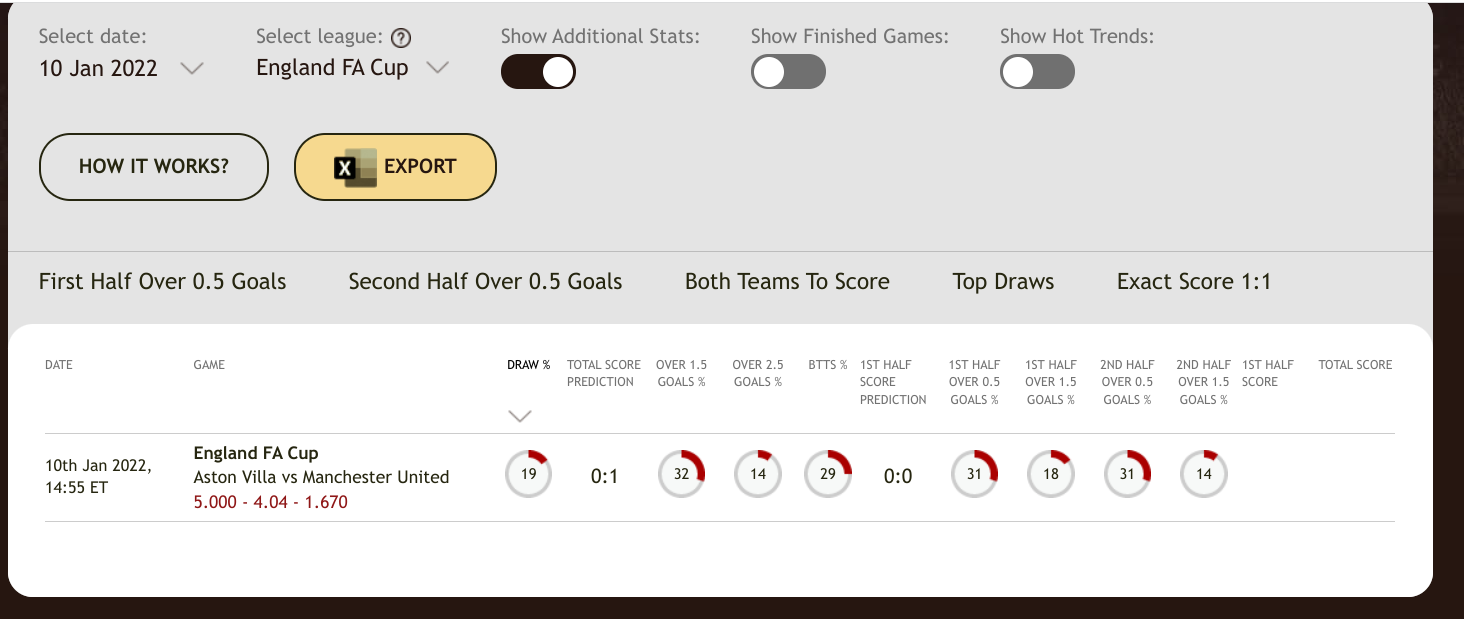 Result: Manchester United to win
Goals: Under 1.5
========
P.S. Upgrade to Zcode VIP Club and Unlock All Winning Picks. Instant Access.