Esports is the rising star in the sports betting industry. Experts believe that esports will become the main betting event amongst sports bettors in the next 20 years.
With traditional sports on hiatus, esports have the opportunity to be huge. The question is will traditional sports fans actually tune into, follow, and bet on esports?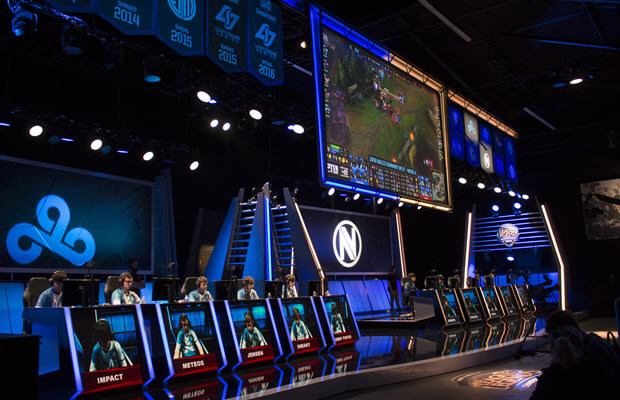 Here is why bettors of traditional sports should consider esports betting.
Hands down, esports are going to be the biggest thing in sports betting over the next six months. Remember, all of your favorite sports that you typically bet on are suspended at the moment. They could either A) not return this season or B) still be months away from returning. Therefore, esports is the perfect alternative until MLB, NBA, NHL, and EPL return to action.
Research found that the total amount bet on esports competitions is expected to hit $12.9 billion this year. That figure could actually soar higher due to the fact that traditional sports are not being played due to coronavirus.
Leading online sportsbooks already offer markets on esports. Scrolling through my favorite online bookie (Bet365), I found a number of exciting esports football markets. The lack of traditional sports has only ramped up the offerings of esports from sportsbooks.
In September 2019, it was reported that the worldwide amount wagered on esports betting is growing steadily. In 2015, the amount wagered on esports was $315 million. In 2018, the amount wagered on esports was $7 billion. This year the amount wagered is estimated to be $14 billion. Once again, that projection could be blown out of the water due to traditional sports being suspended.
With traditional sports canceled due to COVID-19, many sports bettors will wonder if the virus has caused problems in the esports world. The good news is esports has the ability to be played solely online and games do not have to be played in an arena in front of crowds. Gamers do not even have to play in the same room with other players.
The great thing about esports is it can be played solely online. For example, the ESL tournaments have been moved online after their events in Los Angeles and Birmingham were canceled. League of Legends also announced they would have their spring season and playoffs online.
Therefore, bettors won't be out on betting on esports online. The games won't stop.
Zcode System and esports
Zcode System has a community dedicated to esports. Our esports experts can give bettors who are new to esports, or veterans themselves, insight on making great esports betting picks.
Esports expert Adam is a Zcode System member and hosts his very own podcast dedicated to betting on esports. His insight can help you make the right picks on esports events and games.
You can find his insightful podcast here: https://soundcloud.com/zcodesystem/meet-adam-what-you-ought-to-know-to-make-serious-money-by-betting-esports
You can also download a PDF version on our Zcode eSports Investing Bible and get tips on esports betting.
Follow Adam, Brian, Jake and other great esports experts on the Wall!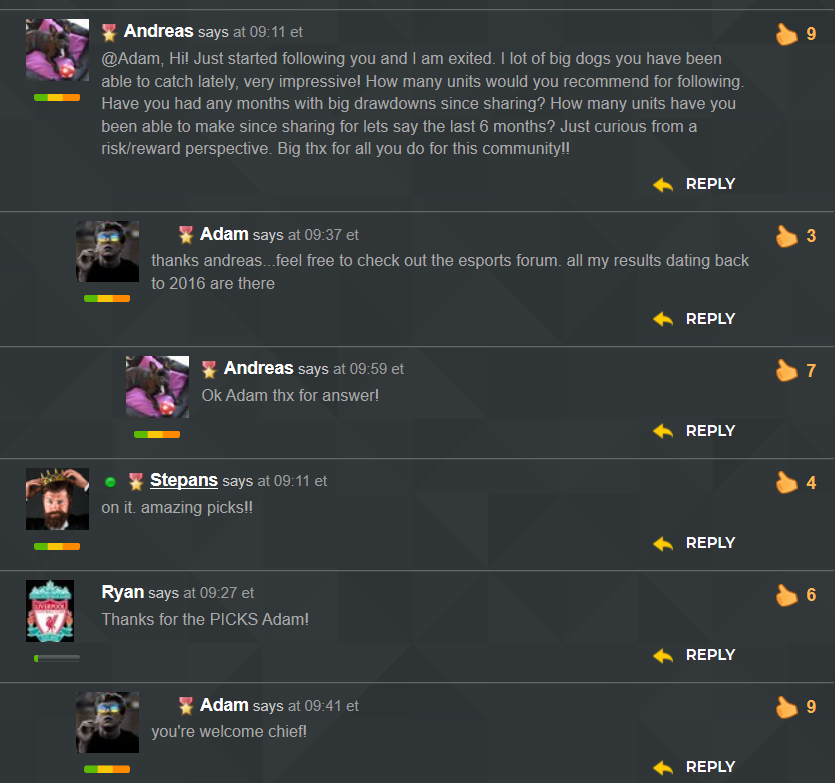 What are you waiting for?
Esports betting is the best tool you have to wager on sports until the traditional events return. If betting on sports is how you make your living or supplement your income, then esports can fill the void that traditional sports has left.
Remember, the Zcode System community is here to help you. Our tools and experts can guide you to making more profits on gaming than ever before. Don't hesitate. Get in on the trend of esports betting and start making profits now.
Don't miss the action!
=> Upgrade now and follow all picks here
✅ New – Zcode Esports automated trends for Sports Trader 2.0
Zlab is adding new esports trends created by our experts.
Check top esports automated systems here https://zcodesystem.com/topsystems.php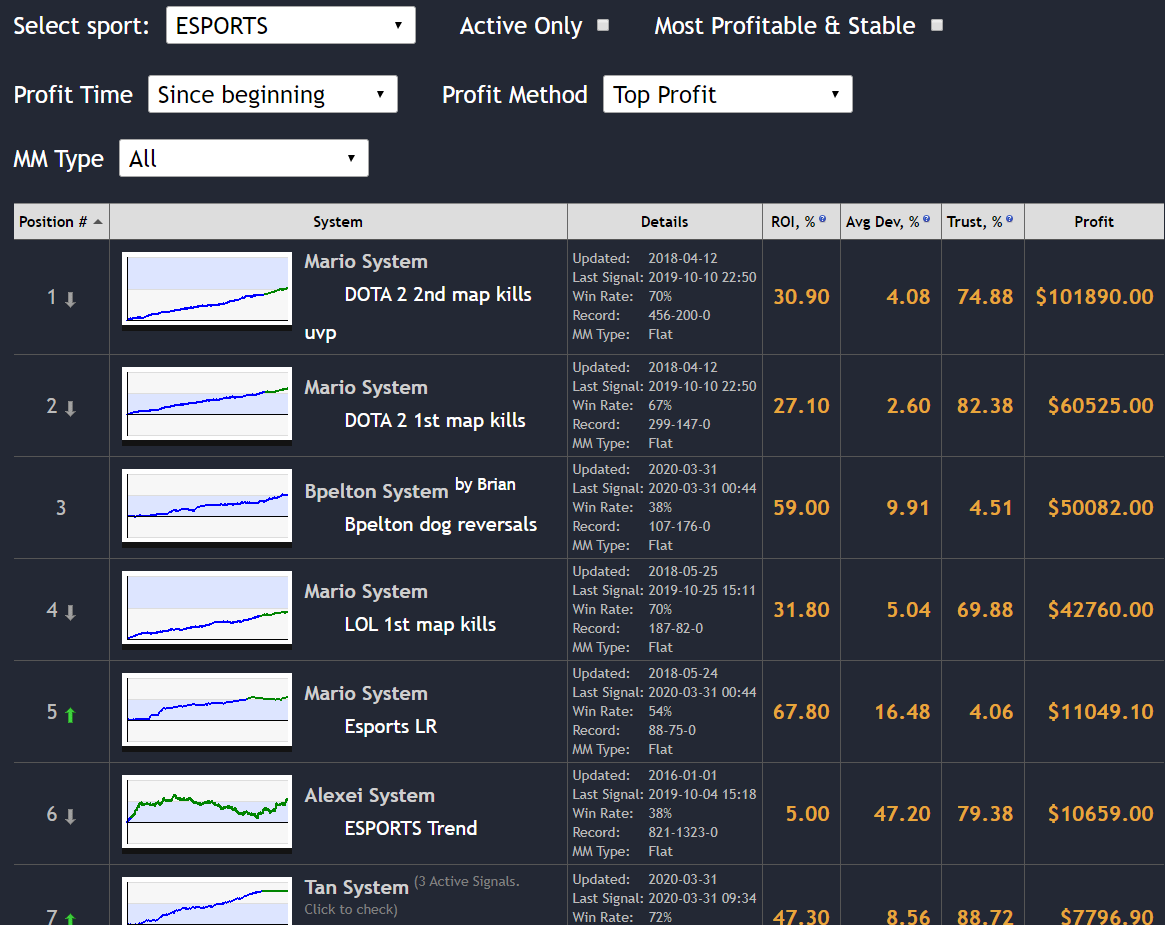 Don't miss the action!
=> Upgrade now and follow all picks here
========
P.S. Upgrade to Zcode VIP Club and Unlock All Winning Picks. Instant Access.