The pause of NHL, NCAAB and NBA due to coronovirus came as a surprise to everyone.
The battle over COVID is far from over but we already see some early improvements in several countries in Europe and Asia, people are "flattening the curve" and it is clearly working.
Meanwhile if you are staying at home like me, take this chance as an opportunity to learn something new,
for example a little-know (in the past) sport of competitive gaming – esports – is becoming the NEXT BIG THING! The Jake is preparing the new book about it.
What else is hot?
✅ Esports picks are doing fantastic – check the Wall and new AutoSystems on Esports!
✅ Russian table tennis is on fire – added to tools and line reversals
✅ zLive bot is operation with soccer games still running + new table tennis picks and soon esports live picks
✅ New apps are in the development as well supporting new sports
✅ Auto trends are added for esports and tennis by Zlab
✅ The baseball is BACK CPBL Baseball leauge and CPBL Minor League started!

️ Great news for football fans!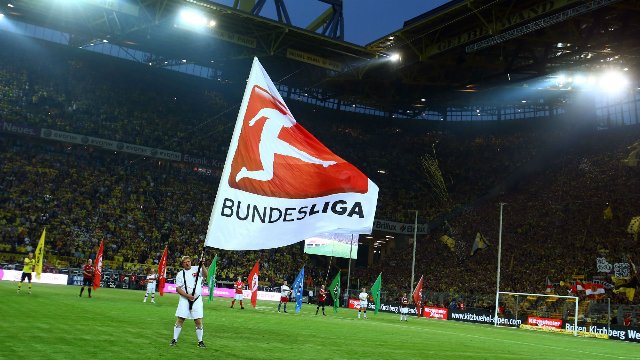 Bundesliga games will be played without fans in stadiums with season to resume in May and all fixtures to be finished by end of June
There is optimism in Germany with all 36 clubs in the top two divisions welcoming their players back to training, while continuing to observe health protocols in their local areas.
Amid the ongoing coronavirus crisis, it has become increasingly clear that the Bundesliga is the major league that is set to return the soonest.
We really hope other European and Asian leagues will follow its lead and restart their season with or without fans as soon as possible as well!
England could follow in June/July. China and Korea and hopefully Australia back soon too.
⚾️ The baseball is BACK
No fans? No problem! The baseball is BACK!
No it's not MLB yet but Baseball is baseball!
The CPBL Baseball leauge and CPBL Minor League just started the games!
=> Check the new Baseball strategy here
What other sports leagues are coming back soon?
ESPN's Adam Schefter, who's certainly plugged into all levels of football, reported on Thursday that there's "strong conviction" among college football decision-makers that we'll have a 2020 season. The start time is uncertain, but, Schefter reported, "they sound certain there still will be college football this season."
ESPN's Jeff Passan reported that MLB is working on a plan that could have the season started as early as May, which would involve every team playing in Arizona in stadiums with no fans. Team personnel would live in "relative isolation" in Arizona hotels and be tested frequently, according to the report.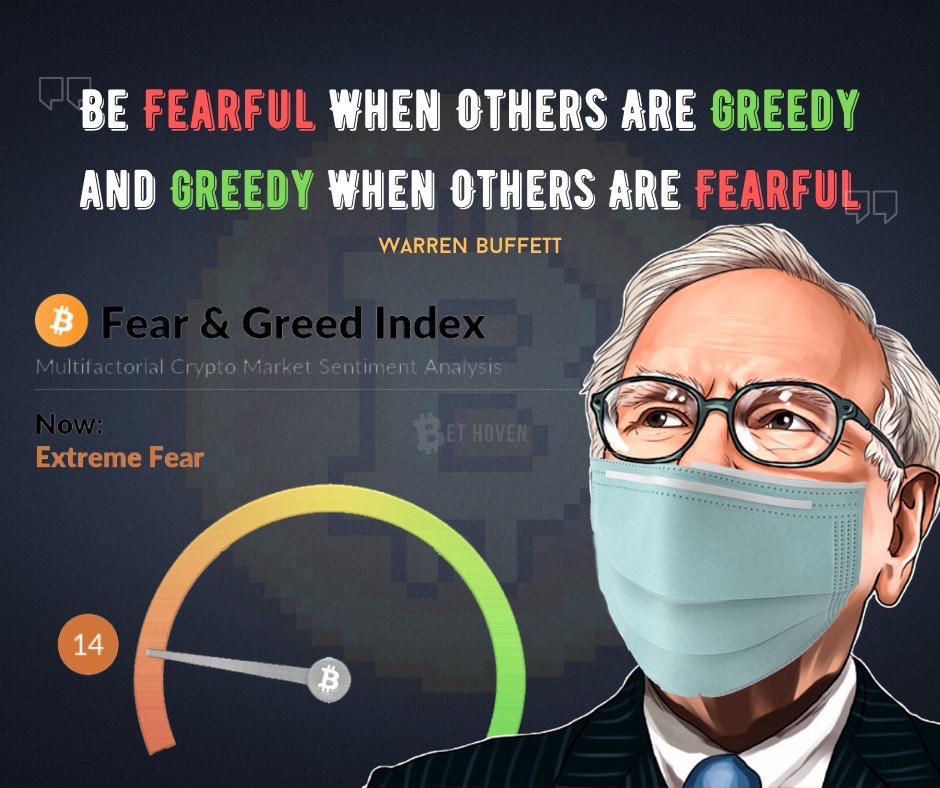 I know there is a lot of panic and uncertainty these weeks, but the life goes on, people still go to work and they still need sports, so sooner or later with or without fans on stadiums or maybe with just TV streaming, most sports will continue.
If you have more suggestions for other sports to be added please let me know!
During these times lets stay strong and follow the advise of the world health organization. According to the stats from worldometers.info/coronavirus China could stop the spread in their country so we prey other countries will be able to stop it as well sooner or later. Stay safe friends. Remember that panic does not help anyone, staying healthy and improving immune system is the best we can do.

#Zstrong
The Coronavirus has massively affected the sports world since spreading to Europe and North America. The sports calendar has been hit hard by the virus which originated in Wuhan, China.
A variety of sports events have been cancelled or postponed due to the viruses outbreak. Outside of Asia, Italy has been the hardest-hit country in the sports world due to the coronavirus.
If you think about it, since the global playing field has effectively reduced, it means that the betting pool for the remaining games & matches will become bigger.. in other words, this provides MORE opportunities to win bets with higher odds, especially when it comes to the underdogs. But the good news is that you don't have to worry about the calculations required to find the more profitable games.. our Sports Trader and zLive apps will automatically do that for you!
✅ Sports still active worldwide:
✅ Soccer – many South American Leagues and African Leagues are still active.
The following soccer leagues were added:
⚽️ Myanmar National League 2020
⚽️ Burundi Primus League
⚽️ Angola Girabola
and of course Belarus Extraliga & Belarus league hockey
Big hopes that Hong Kong, China, Singapore and South Korea will resume soccer in May, they have the virus under control
✅ International and Euro hockey
✅ Table tennis – it was just added to VIP picks and zcode tools
✅ World Basketball
Argentina, Russia, Finland, Cyprus, NKL, EuroLeague etc
✅ Handball
Romania, Sweden, Israel etc
✅ Esports – THE NEXT BIG THING! Check for Zcode Esports picks and tools by Adam, Brian and other experts. Check interview with Adam about esports here.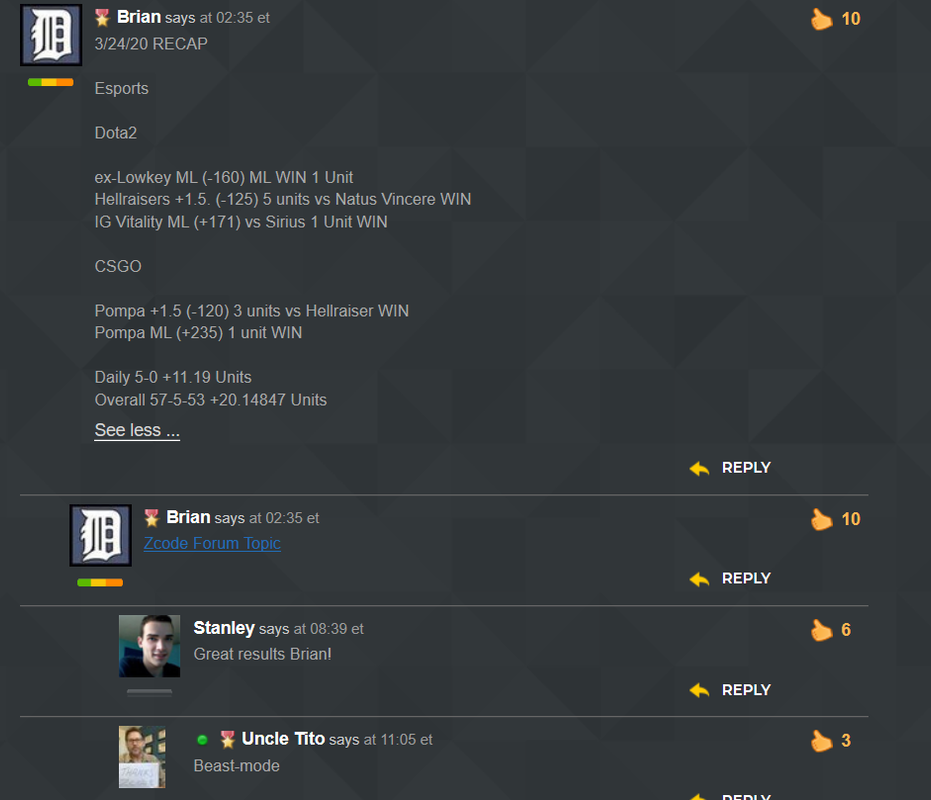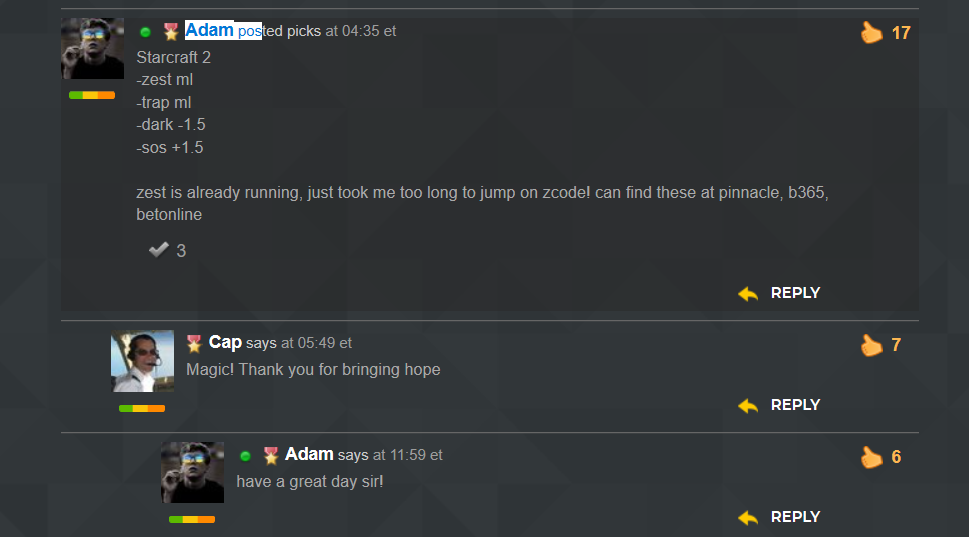 ✅ Horse racing
By Stamos, Dan, Brendan, Anthony and other experts  – doing fantastic!
Check Stamos horse racing results: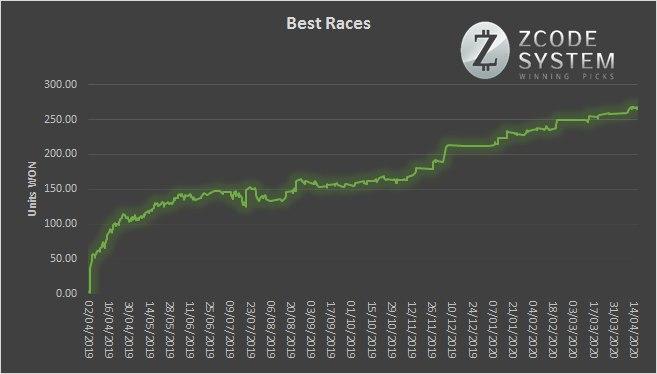 ✅ Zlive bot is active (With NEW STRATEGIES)
+ From Gdog:
PGA will continue without fans.
Nascar will continue without fans.
Internationally you have…
darts, various hockey/basketball/soccer leagues, handball, rugby, snooker, table tennis, esports, cricket, MMA, boxing & volleyball
☠️ Sports affected by Coronovirus
NBA
The NBA then made the swift decision to suspend the season until further notice. The league will likely delay games and extend season/playoff play into the summer.
NCAA Basketball
Conference Tourneys Cancelled, March Madness as well
XFL suspended season
MLB
Major League Baseball has announced it will suspend spring training and the regular season will start with 2 weeks delay
NFL
Regular-season games for 2020 will likely be unaffected at this stage
Soccer
Most leagues are still active but several games in La Liga, Serie A in Italy and English Premiership League are suspended
MLS
The MLS has paused its season for 30 days
NHL Hockey
Season paused and may resume later to complete playoffs.
Tennis
ATP and WTA events have been suspended for six weeks
Get the new Sports Trader 2.0
Are you ready to follow the winners? Upgrade now and start winning with us!
In case you missed,
Sports trader 2.0 update
The new improved notification system is ready
(NOW Sports Trader portfolios are supported for notifications)
Сlick here to see the changes (Members only)
Not a member? Upgrade here now
The new Sports Trader Platform 2.0 2020
Follow your favorite automated systems in an easy and professional way and create your own portfolios!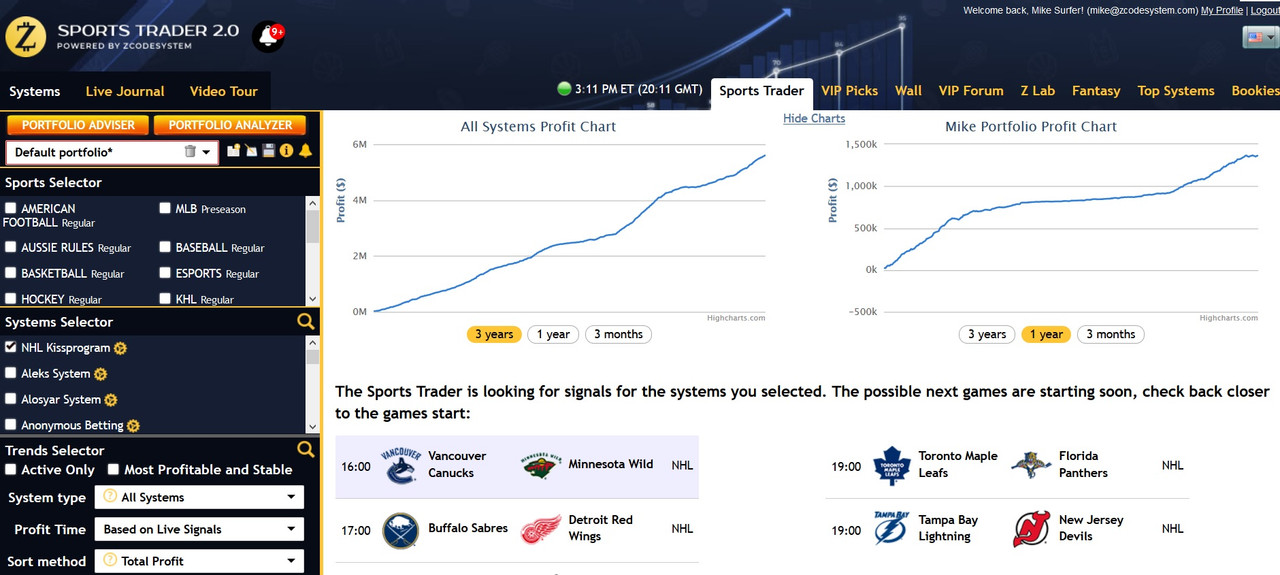 What's new?
1. ADVANCED SELECTION MODE – faster, convenient, added the ability to batch select trends, such as "select all with a profit of more than 200″.
2. New trend filter was added to PORTFOLIO ADVISER: Based on Live Signals and Based on both Live Signals and Backtest results
3. The Profit Time was added to the trend filters
4. The Expert Portfolios were added to possible user choice
5. The new improved Search features
6. New design feature – splitters for more convenient trends selection
7. Updated and optimized performance – loads and works much faster
8. Browser and Mobile push notifications for portfolios – don't miss another bet!
Get Sports Trader 2.0 here http://zcodesystem.com/sports_trader_zcoders/
========
P.S. Upgrade to Zcode VIP Club and Unlock All Winning Picks. Instant Access.