One of the most frustrating and maddening things that can happen to a sports bettor is having his/her account closed or limited by a sportsbook. It isn't uncommon to read sportsbooks reviews from customers lamenting the fact that their account was closed by a bookmaker.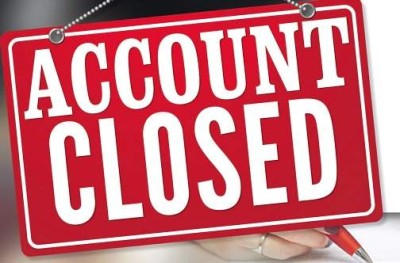 Many times, bettors do not understand why this occurs as sportsbooks may not give a thorough or accurate explanation. So, why do bookmakers stop or limit accounts?
Why has your account been closed or limited?
Reason 1
One of the main reasons a sports bettor's account gets closed or limited is due to their shrewdness as a bettor. One of the best ways to make profits on sports betting is to survey sportsbooks for the best odds. Websites like Oddschecker aggregate the best odds for a sporting event and list which sportsbooks offer the most competitive odds.
Bookmakers are onto the tactics of shrewd sports bettors and will close or limit an account when punters sign-up to make a bet on a specific event based on the better value odds. Sportsbooks do not play fairly in this way and monitor accounts to keep an upper-hand.
Reason 2
Another reason for an account being closed or limited is due to customers signing up for multiple bookmakers to simply use the sign-up or welcome bonuses before moving onto the next sportsbook. Bonus and promotion abuse is a key reason sportsbooks shut customers down and stop them from betting. Sportsbooks will monitor your use of a promotion to see if you are abusing it.
Reason 3
Winning too much money is another reason sportsbooks close punters' accounts. Limits are often put on punters who win too often and take home big winnings. Bookmakers want to make a profit, so if you are winning too much money, too often, you can see your account closed. If your withdrawals are far more than your deposits, bookmakers will red flag your account. Imagine you deposited $100 and then hit a crazy parlay with 10 odds and trying to withdraw $1000 usd right away! You will be flagged or limited!
Keep a healthy ration of deposit vs withdrawals to avoid that. Example: You deposit $10,000 and your withdrawals are 1-2k per month per bookie. The withdrawals up to 20% of the deposit usually are not flagged.
Reason 4
Arbitrage betting is a practice hated by sportsbooks and they will close your account when it is suspected.
Arbitrage sports betting is an activity in which you simultaneously place bets on all possible outcomes of a game at odds that guarantee a profit no matter the result of the game.
Arbitrage betting is possible when there is a discrepancy in odds that allow a profit to be made by covering all outcomes. These are possible when only two results are possible.
Reason 5

Using too much of VPN and changing IP too often. The bookie tracks your location by IP so if you change it too often, it is clear that you are using the public VPN to try to bet from restricted country. Avoid that by using paid VPNs that keep the same IP address from the allowed country. Check tips on VPNs here
Reason 6
Finally, sportsbooks can be angered by punters who have multiple accounts with them. Multiple accounts mean you can abuse bonuses and promotions.
Sportsbooks are always on the lookout for professional gamblers who know the business inside and out and have a betting system. If your online sports betting activity raises the eyebrows of sportsbooks, then you can have your account closed.
Reason 7

Trying to exploit the bookie loopholes and incorrect odds. Sometimes especially in the live betting the bookie can not keep up with the action and may give you incorrect or "too good to be true" odds. Trying to consistently only bet such outcomes may get you flagged as a cheater.
How to avoid having your account closed or limited?
Solution 1
When you open a new online account, don't start with huge bets. This will immediately raise the interest of the sportsbook, who will restrict or close your account. Sportsbooks do not want to pay out large amounts of money and want punters to spend more than they win. So, start small when you open a new account and build up.
Solution 2
Don't bet odd stakes. Wager round numbers such as $5.00 rather than $5.71. Why is this? Betting weird sums triggers bookmakers and they believe you are a professional bettor. Professional bettors know the odds thoroughly and betting a specific amount will allow them to win the most profits possible. Bookmakers do not want to deal with sharp bettors and weird stakes can get your account closed.
Solution 3
Don't deposit and cashout your account regularly. The less often you deposit and cashout, the fewer fees a bookmaker must pay to transfer funds. 1-2 times per month is ok. Daily or weekly withdrawals can get you flagged.
Solution 4
Finally, one of the best ways to keep sportsbooks from knowing you are a well-informed and potentially professional bettor is to make a "mug bet". What is a mug bet? It is a bet that makes you look like a non-pro or casual punter. Rather than using your usual system, place a wager like a casual bettor. If you win, then great. If you lose, then you will resemble a casual punter.
Tips for keeping your account active
Tip 1
If you are using a progression betting system like an ABC system covering a loss of A bet with B bet, etc, then use several bookies to do it and not just one bookmaker. This will keep you from being marked as a system-bettor. Remember you want to look like a newbie to the bookmaker.
Tip 2
If you are following a winning system like Zcode and feel like winning too much, add some silly bets on silly sports and prop bets here and there; so, you look more like a newbie to the book. You don't want to be marked as a pro-bettor to the bookmaker.
Not sure which bookies are trusted?
There is a list of 5 star bookies that we reviewed and use. If you are blocked in some of them because of your country, look into Crypto and Bitcoin based bookies here.
Take a look here (Trusted bookies A+++)
P.S. Ready to start winning? Join Zcode and follow what WORKS!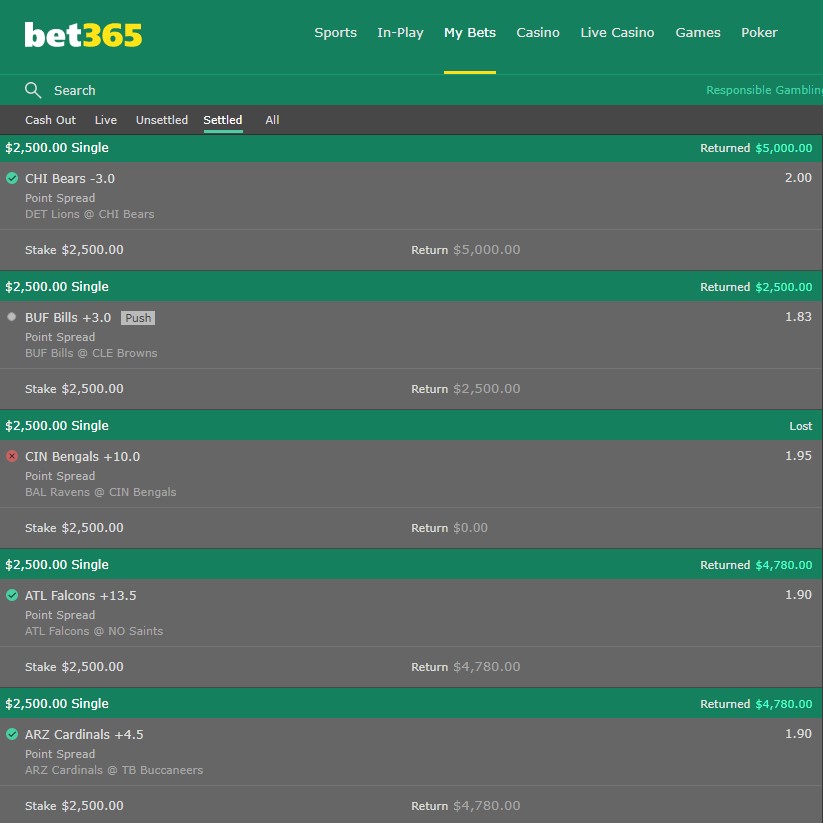 Ready to start winning? Join Zcode and follow what WORKS!
========
P.S. Upgrade to Zcode VIP Club and Unlock All Winning Picks. Instant Access.