2019 is almost here
=> Here is the list of TOP systems to follow in 2019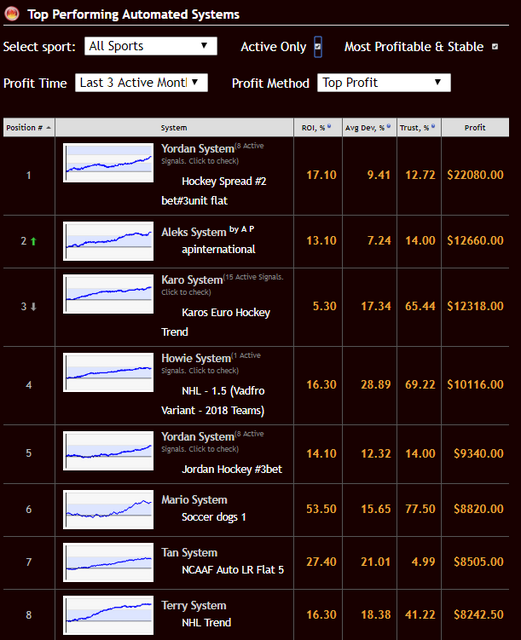 Check out Road To Million Challenge – Top 100 Systems past performance

Here is a fresh update, we are 5000 short of reaching our first BIG goal:

Verify results and the past performance here  http://zcodesports.com/results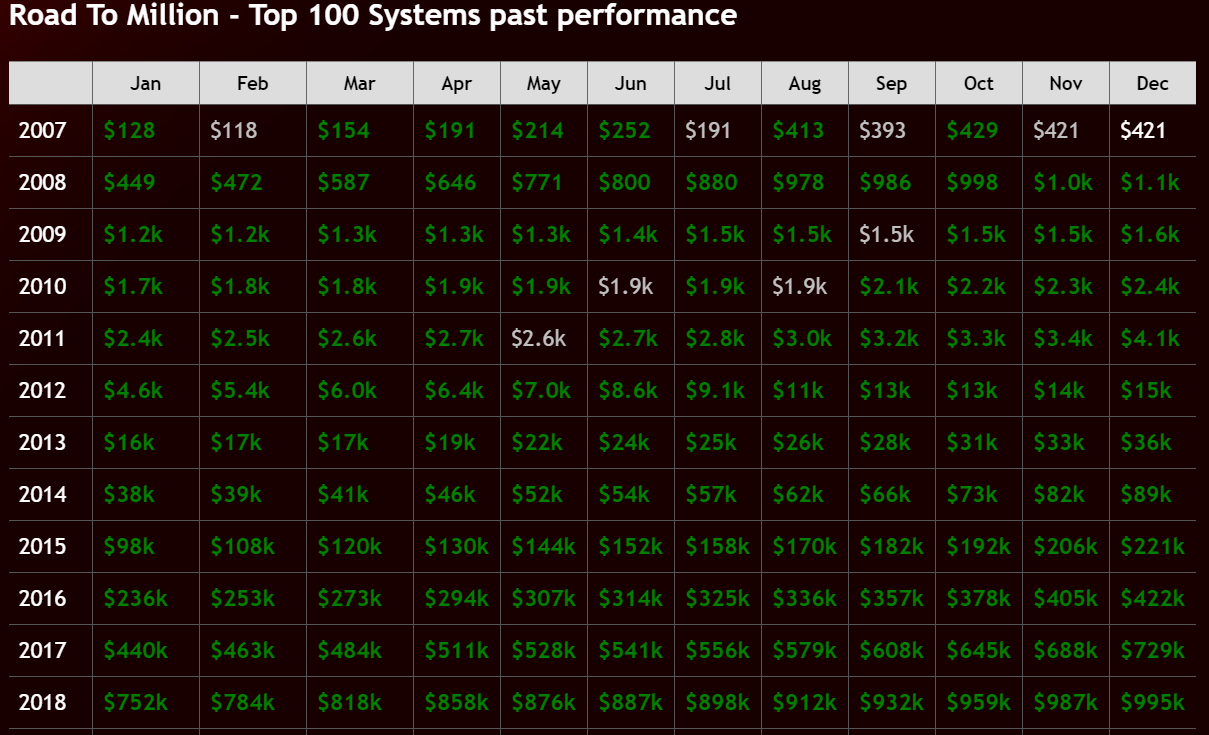 You could become one of our next success stories:
All reviews, good, bad or otherwise are there!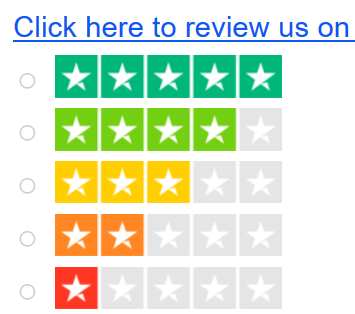 Zcode… i've Been a member for some time now. Great service, bets are always sent the day before so you have plenty of time to bet. Great results, average ROI in the last 3 months is 37%!!!!
—-
Signed up to the 'Zcode system' service automated picks just over 3 month ago. Results are insane – running at a ROI above 125% which I doubt he will sustain but I'd be happy with even a small fraction of that going forward.
—
Here is how a common day at zcode looks like:
MON Canadiens @ BUF Sabres UNDER 5.5 WON
NAS Predators +1.0 WON (thx ZCODE!)
Nashville Predators ML WON (thx ZCODE!)
Nashville Predators – X in reg WON (Mike, thx you very much!)
Colorado ML WON (thx Steve!)
Colorado over 2,5 WON (thx Steve!)
Thx you ZCODE and all community, i love you write ups!
—-
Super day for me again at zcode, my crazy parlays "All under 5.5″ and "All goes overtime nearly" nearly all won bringing me 900 bucks today (I invested around 200 only)
——-
Mon Tie – Won
Ducks Tie – Won
Sharks Tie – Lost
Preds Tie – Won
Preds ML – Won
Preds TTO2.5 – Won
Mon +1 – Push
Ducks +1 – Push
Mon U5.5 – Won
6-1 and 2 push.
Very pleased with that and couldn't have done it without you all.
—-
Amazing day for me! Thank you ZCODE (full package form Rangers!), Rolando, Steve.S, Alberto, Mike, Stanley, Jonathan, Cyril, Yasen. I placed few bets with yours yesteday picks, i added few mine pickes and i went 14-5-1! What a pity that my bankroll is not big enough ;)!
LA over 2.5    WIN
LA-DET over 5    WIN
LA ML    WIN
LA X in reg    LOST
Wahington Capitals ML    WIN
capitals x    WIN
capitals game under 5.5 LOST
Florida ML    WIN
Dallas ML    WIN
St. Louis ML    LOST
St. Louis X    WIN
St. Louis game under 5,5    LOST
Panthers over 2.5 WIN
Rangers ML WIN
Rangers -1    WIN
Rangers over 2,5    WIN
boston game over 5    WIN
Capitals -1    PUSH
calgary X in reg    WIN
toronto x in reg    LOST
===========
Zcode system results that i followed:
6.3.18 +1493
7.318 +760
8.3.18 +1032
9.3.18 +1064
10.3.18 +1725
11.3.18 +2253
12.3.18 +3226
13.3.18 +3970
14.3.18 +4624
—
WOW, I went 9-1 yesterday !! What a great tools and support, what a great comnunity ! What else to say ? THANK YOU

—–
I went 100% last night: PHI TTO won,LA ML won,LA -1 won,LA Over 5 won,WAS ML won,RANGERS ML,-1,TTO and TTU all won,MINN TTU,TOR TTU,DALL ML and PANTHERS ML,-1,TTO!!!
When I saw it I almost start crying………thanks to all who post yesterday.
—-
I have been using Zcode spanish version VIP since 2015 now and I am a loyal customer since then. 3 consecutive years in profit! I started my betting career in 2010 but during 5 years I just lost a lot of money following bad tipsters, then everything changed in 2015 when I started using Zcode. What I love about zcode are all the tools and experts that really helped me to become PRO with my betting and not blindly follow picks (I learnt myself how to select winners). Of course, there is always a learning curve but with Zcode and his experts you always feel in good hands and accompanied. Of course I loved the fact that it is Money Back guarantee so nothing to lose. No worries at all…
==========
Another big day for Z-code.
Ranger,200 to win 109.29 won
Rangers,-1.0,200 to win 183.49 won
Washington,200 to win 176.99 won
San Jose/Calgary,over 5.0,200 to win 145.99 push
Detroit/Kings,over 5.0,200 to win 172.41 won
Total won=$642.18
That now takes me to $4,031.29 in 23 days.Thanks Z-code and to everyone who posts ideas in this forum.If anyone is thinking of giving up because this seems too hard,don't.It takes a week or two but it becomes easier the more you read all the posts.
=========
I must say we are a group of winners.
recap:
Dallas ML winn
Blues-Hawks OT winn
Panthers Over 2.5 winn
Panthers ML winn
L.A.Kings Over 2.5. winn
Capitals ML winn
Blues-Hawks U. 5.5 .Loss
Red Wings-L.A. O 5 winn
Boston -Tamba O 5.5. winn
Boston ML Loss
Rangers ML winn
Islander O 2.5. winn
Toronto U 2.5. winn
So I am so glad 11-2
and I still use a little bankroll but it is for sure getting bigger so a ROI last night of 61.9% Wow.
—-
NHL: WIN ML WON +200, ANA ML WON +200 = +400
NBA: PHI -2 LOSS -110, TOR +2 LOSS -110, DET +3.5 WON +100, DET ML WON +115 = -5
MLB: TOR ML WON +100, DET ML WON +100, DET -1.5 LOSS -100, WAS ML LOSS -110, SEA ML WON +100 = +90
Finished +485 for the day.
——–
4-1 today,very good night,solid profit…We won on Flames under 5.5,Oilers under 5.5,Jackets TTU 2.5 and Jets TTO 2.5…We missed only Ducks vs Preds over 5(Ducks couldnt score anything).Low score in Calgary and Edmonton as we expected,not much goals from Jackets for us.Jets lost but scored 3 goals for TTO.Move on,next day is coming! Regards for all!
=========
Great Day!
GPDs:
MLB: Detroit -1.5 RL – WIN
NHL: Chicago -1.5 PL – WIN
NBA: Milwaukee +3.5 – WIN
Parylay: Chicago -1.5 PL and Milwaukee +3.5 – WIN
NHL PODs:
Chicago -1.5 PL – WIN
Pittsburgh -1.5 PL – WIN
Parlay: Chicago -1.5 PL and Pittsburgh -1.5 PL – WIN
Up over $700 for the day!
———-
Won 7 out of 7 bets yesterday – very happy – thx everyone!
——-
if you would understand my english you will be win all picks today


recap
Pitsburg ML WIN
Philadelpia WIN
Tamba Bay WIN (some peaple dont trust me)
Calgary – Minesota Draw in reg WIN
Vancuver ML win
San Jose ML win
Coyotes – Avalance TU 5.5 WIN
LA KIngs ML WIN
after work i go drink
———–
quick recap:
Carolina ML loose
Jets ML WIN and draw in reg WIN
Devils loose
Baffalo ML win and draw in reg loose
Ottawa ML loose
Oilers ML win and draw in reg WIN
I play 3 parlays :Jets ML + Oilers ML + Baffalo ML = 15.5 coef = WIN
:Jets draw in reg + Baffalo draw in reg + Oilers draw in reg = 68 coef = Loose
:Carolina ML + Devils ML + TU 5.5 Rangers – Baffalo = 4.6 coef = loose
All bets 10$
——
I've been using Zcode for 17 months and have tried 6 of their systems… All have produced excellent results and the service is very professional. The most impressive thing is their transparency. The results on the website are 100% accurate and verified..
——-
great tipster service and so far in a 5 months ive been in profit everyone. just trust in the strike rate and all will come good, thx guys
——–
Very good website has many tipsters covering a variety of sports and would not hesitate to recommend, a lot of helpful tooks like line reversals
—
GREAT day. Up 28 units counting an 8 unit win on Louisville in NCAA Basketball… so 20 units of hockey…
Someone called me crazy yesterday – crazy like a fox.
Stars ML – W
Wings Preds Pens parlay – W W L = L
Preds -1.5 small wager W
Wings -1.5 small wager – L
Penguins -1.5 small wager L
Wild small wager L
Habs small wager L
Islanders ML small wager L
Islanders Bruins Coyotes +1.5 parlay = big win
Coyotes ML small wager L
Bruins ML (Because I'm CRAAAAZY) 4 units pays 4.4 units W
Rangers POD huge wager = Win 10 units
Canucks POD huge wager = win 10 units
What a fantastic day! 5-5 on ML picks but won huge in confident bets. Bruins Rags and Canucks!
=========
BUF ML won
NYR ML won
PIT ML lost
PHI PL -1 won
NYI ML lost
LAK lost
Parlay PHI+NAS+DET won
OK, I will have to learn some baseball I just copied picks from Alberto and I think there is 1 push but all others won – AMAZING JOB ALBERTO!
—
We went outstanding yet again yesterday:
NHL: 4 Wins 1 Loss
Basketball: another outstanding win here on NBA and College
big profit $$
Our biggest teams like Louisville all showed up for a great wins!! How did you do?
still a few pending for today
MLB: Yet another outstanding MLB night. We made so much money this preseason together it's not even funny. I am happy this turned out so well!! Good job Alberto, Mike and Zcode tools that helped us to win it.
———-
Wow, yesterday I went outstanding in my picks, hope you have followed :)!
9-0 in MLB + 4-0 College basketball + 4-0 NHL + 2-3 NBA = 19-3 $$$$$ 1,850 USD $$$$
———-
Another pretty good day to finish the week at 60 units of profit… continuing an excellent March.
Devils over 1st period 1.5: 2 units W
Devils over 5.5 POD 2 units W
Devils ML 1 unit L (who didn't see that coming?)
Blackhawks ML 2 units L
Caps ML 2 units W
Caps Blues parlay W
Bruins ML 3 units W
Oilers 4 units W
Oilers -1.5 W
Blues Under 5 W
Blues ML 4 units W
Panthers 3p line PUSH
Panthers ML Loss
Good day.
———–
Another outstanding day for me and the followers on MLB: 5 Wins 2 Loss
2 losses on the smallest bets on Rays and Mets while wins on the biggest bets such as Cardinals and Toronto! Alberto went even better: 8 Wins 1 Loss! WOW!
————-
What to say,another 4-0 tonight with zcode!!! I hope you followed me! We won again!
Caps and Sabres bring over for us,Wild vs Rags under for us.Panthers won after shutout and Tampa didnt score more than 2 goals.
Move on,we have a lot profitable games for us! Regards from Mudrac!
===
Zcode rocks.. Overall: 16 – 6, +$3,132 yesterday on NHL by placing all Zcode VIP bets (zcode + all experts together)
Breakeven on MLB/Basketball.
—
Great community of experts and great automatic systems!
I had an excellent day up 8 units and my first full month as a Zcoder with a profit of 24 units…which isn't bad as I was only breaking even on the 15th of the month.
—
You could become one of our next success stories:
Ready to join?
Zcode
========
P.S. Upgrade to Zcode VIP Club and Unlock All Winning Picks. Instant Access.