Quick Update – I am very excited as we are 2 weeks away from our epic release of the WALL 2.0.
Aside of all the awesome new features that it will include, there is a new Notifications system being developed.
Here is a sneak peek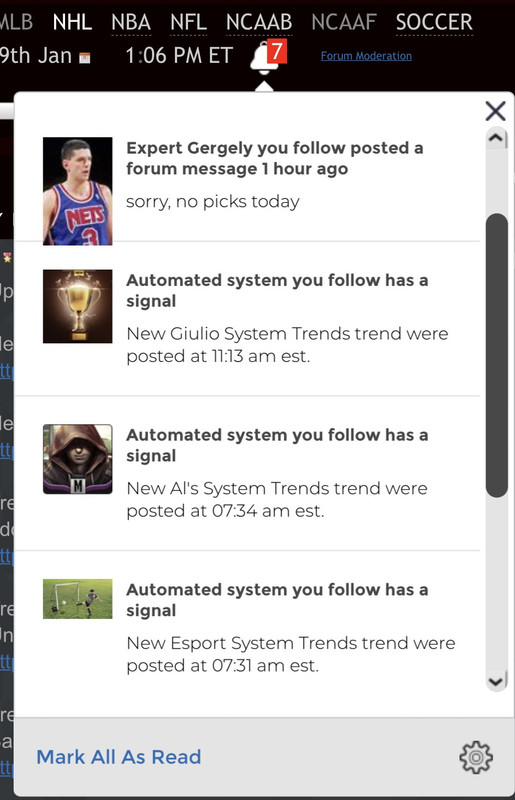 The notification system will work similar to one you have on Facebook and other social media…
It will finally help you organize Zcode experience into a easy-to-access window of notifications.

Someone you follow posted a forum picks?

Someone replied to your thread?

Someone asked you a question?

An expert you follow posted a pick?

An automated system you follow posted a new selection?
Finally everything will be in one place, updated in real time at your finger tips!
I am very excited about this update.. Stay tuned
ZcodeStrong2019!
========
P.S. Upgrade to Zcode VIP Club and Unlock All Winning Picks. Instant Access.