The Next Big Thing is Here! Meet Esports Investing Bible!
With a viewership bigger than Stanley cup or masters and the prize
funds of over 200millions, Esport is quickly becoming the Next Big
Thing! Even still, not many are aware of this, but there is serious
money flowing through the E-sports sports industry. The game you love
doesn't have to just be a hobby anymore.
With the right tools, anyone
can be very successful and profitable betting eSports. Our new book
" E-sport Investing Bible" by legendary Jake is
designed to jump start your winnings on eSports!
We will take you by
the hand and show you the most profitable systems and strategies to
help you be a consistent winner!
Download your complimentary copy of Zcode E-sport Investing Bible:
What You Ought To Know To Make Serious Money By Betting Esports

=> Click here to download
(right click and save link as the PDF file with the book, 24Mb)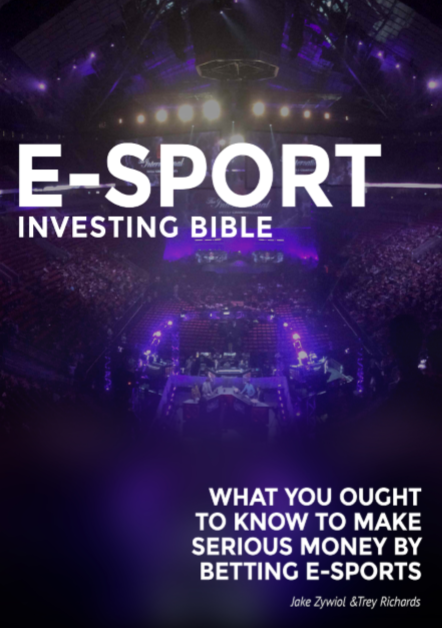 Amazon paperback version is coming soon too!
Inside you will learn how to become a consistent winner, which bookies to use,
where to find profitable systems and picks on esport.
(right click and save link as the PDF file with the book, 24Mb)
And I don't care if you live and breath esports like Jake, Will and Teemu or
never heard of it, there is serious money to be made betting esports!
Don't miss on this new profitable trend!
Mike
Zcode
========
P.S. Upgrade to Zcode VIP Club and Unlock All Winning Picks. Instant Access.