The new Wall 2.0 is in final stages of testing, here is a sneak peek into a new fresh and clean Vip picks page 2.0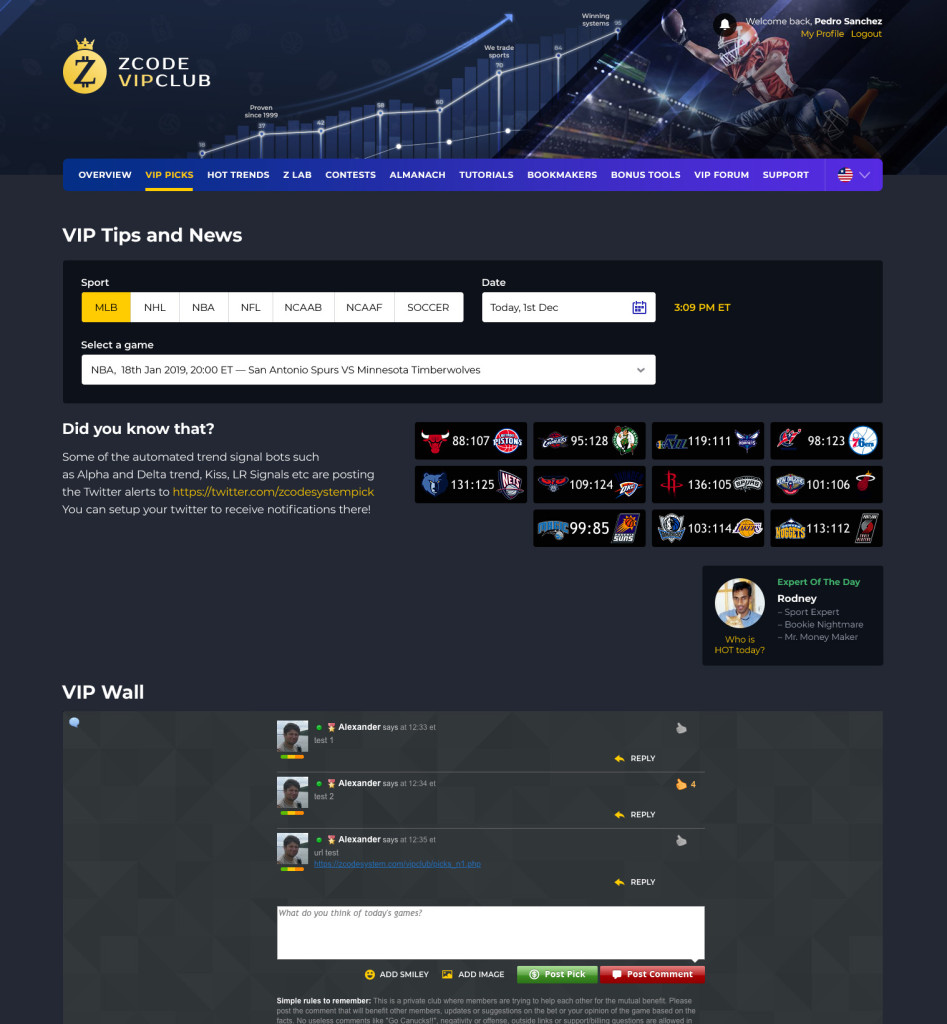 The theme becomes blue instead of brown-red and the wall will have lighter background, easier for the eyes comparing to black and white. The elements and layout will remain familiar to avoid "fixing what's not broken".
One of the main concerns was to make it mobile friendly. It will be ONE wall for all devices, it automatically becomes mobile friendly instead of having 2 walls like in the past.
The main changes will be in the tree structure of the wall and the new notification system. We will be able to share images on the wall (for example betting slips when needed).
Stay tuned!
Zstrong 2019
========
P.S. Upgrade to Zcode VIP Club and Unlock All Winning Picks. Instant Access.