The English Premier League season has 17 matches remaining. Just four points separate first-place Liverpool and second-place Manchester City. The Cityzens defeated the Reds in one of the games of the season last time out. Will this weekend's headline fixture between Tottenham and Manchester United provide the same great excitement?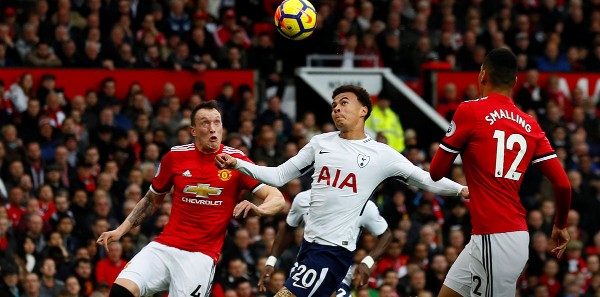 Ten Premier League matches will take place across three days. Seven games kickoff the weekend on Saturday with Liverpool's trip to Brighton the headline game. Tottenham host Manchester United on Sunday in a game that could have title implications. Meanwhile, Monday night's fixture will see high-flying Manchester City welcome Wolverhampton Wanderers to the Etihad Stadium. Let's look at those three big games this weekend in the Premier League.
Brighton vs. Liverpool
Liverpool suffered its first loss of the league season last time out against Manchester City. The team followed it up with a 2-1 defeat in the FA Cup against Wolverhampton. Liverpool is still one of the two best teams in the league next to Manchester City, and have already defeated Brighton this term. The Reds' previous win was a narrow one and they had goalkeeper Alisson Becker to thank for making a last-minute save to preserve the victory.

Brighton has won just once in its last six matches. The Seagulls have struggled recently and have lost three straight games against Liverpool.
The Reds go in as the sportsbooks' favorite and should come away with all three points. Brighton may give Liverpool a more difficult time than the predicted 3-0 scoreline indicates. However, Liverpool has outscored Brighton 10-1 in their last three meetings.
Winner: Liverpool
Tottenham vs. Manchester United
Since Manchester United fired manager Jose Mourinho and replaced him with caretaker coach Ole Gunnar Solskjaer, the club has reeled off five straight wins in all competitions. Not only is Manchester United winning, but the team is scoring goals. Confidence is high in the team for a change.
However, all five wins came against low-quality opponents. Of the five wins, four came in the Premier League — while one was in the FA Cup. Those four league wins were against teams currently 12th, 15th, 17th, and 20th in the Premier League. Solskjaer can only beat teams put in front of him, but Saturday's trip to London will be a wake-up call for the caretaker boss.
Tottenham, on the other hand, is in third place and 10 points better off than Manchester United. Spurs are a legitimate title contender and only sit six points behind Liverpool.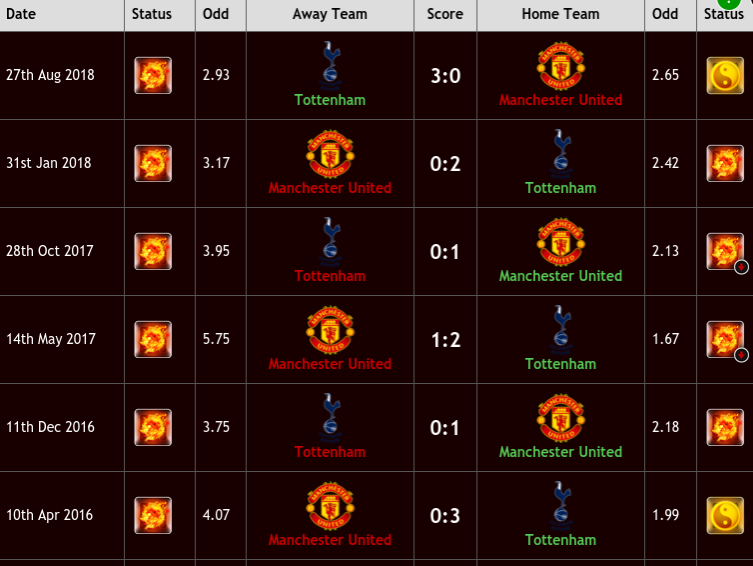 Both teams are 'burning hot', but Manchester United hasn't faced a team like Spurs since the new manager came in. Expect the Red Devils to be shocked by the quality of their opponents. Tottenham have won its last two games against Manchester United and four of the last six in all competitions.
Winner: Tottenham
Manchester City vs. Wolverhampton Wanderers
The last time these two teams met in the Premier League, Wolverhampton came away with a draw. Wolves currently sit ninth and have taken the scalp of some top teams this season. Manchester City will be on high alert, but playing at home will suit the Cityzens.
Manchester City could pull within a point of Liverpool depending on the latter's result against Brighton. Pep Guardiola's team smells blood and it should get past Wolves at home in a close match.
Winner: Manchester City
========
P.S. Upgrade to Zcode VIP Club and Unlock All Winning Picks. Instant Access.