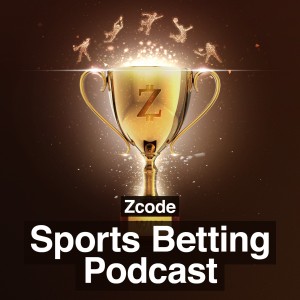 Get your Jump start to sports betting and download new Zcode sports investing bible at sportsinvestingbible.com
There is no tricks or gimmick, the book is completely free PDF version, 122 pages full quality content, no fluff or filler, only systems and insider information from people who make a living by betting sports professionally.
Today we continue with most popular betting myths and how you can avoid common newbie mistakes
If you missed our previous show with top 3 myths in sports betting, check our episode 2 of our podcast!
Myth #7: Stop Gambling, Start Investing. Why Money management makes a difference?
Myth #8: Fully-Automated Betting. Can betting robot really print money for you while you are asleep or it's a scam myth?
Myth #9: The Trend is Your Friend… With a Knife. My favorite one! Great wisdom here for you.
Remember inside Zcode VIP club at zcodesystem.com you will find over 50 backtested profitable systems that you can follow this season and talk to people who make a living by professionally investing in sports. I am sure you will love it.