The NHL restart will take place on Saturday, August 1, with some massive series being played to determine which clubs make the NHL Playoffs. The NHL qualifiers will be unique and as the league, for the first time ever, plays a set of qualifying games to determine which sides will make the postseason proper.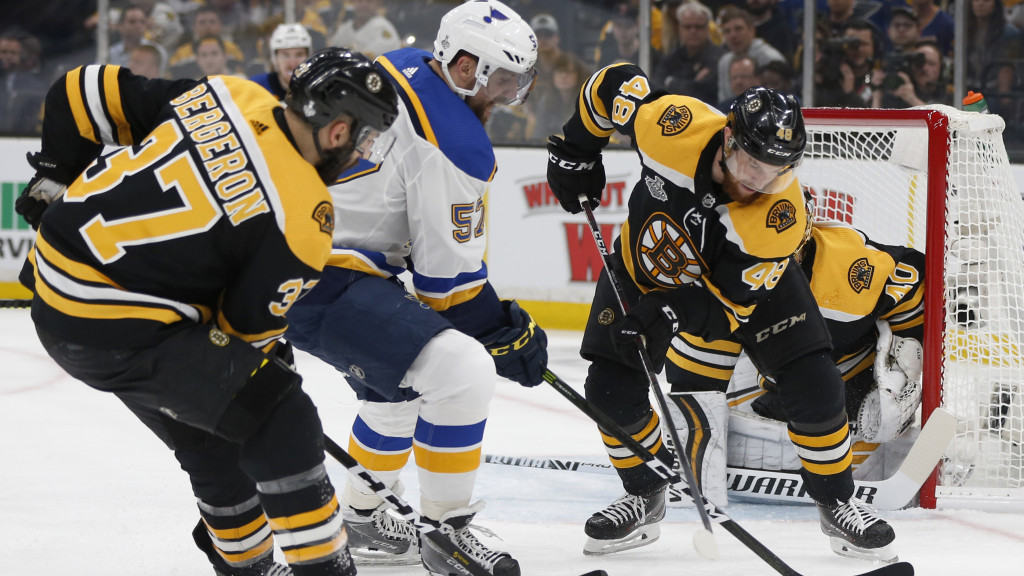 Teams are back in training camps with a number of clubs playing intra-squad scrimmages this weekend to prepare for the games. Edmonton and Toronto are the hubs that will host the games for the NHL qualifiers and the full restart. Those two Canadian teams could benefit from playing in their home towns even without crowds in the buildings.
NHL qualifiers: What will the restart look like?
Twenty-four teams will play in the NHL restart. Seven clubs were left out of the plans due to their records and being well off the pace for the NHL Playoffs when the league went on hiatus.
On July 28, teams will begin two days of exhibition games against other NHL sides located at the same hub. On August 1, the NHL qualifiers begin.
Each hub will host NHL qualifiers and a round-robin tournament. The two competitions are different. According to NBC Sports, this is how it will all look:
In each Conference, teams seeded by points percentage.
• Round Robin: The top 4 teams play for First Round seeding (regular-season overtime rules in effect)
• Qualifying Round: The remaining 8 teams play best-of-5 series to advance to the First Round (playoff overtime rules in effect)
• First Round and Second Round: Format (seeding vs. bracket) and series lengths will be best-of-five.
• Conference Finals and Stanley Cup Final: Best-of-7 series will take place at Rogers Place in Edmonton.
* The winners from the Qualifying Round play the top 4 seeds in the First Round. Individual First Round series matchups remain to be determined.
Once teams advance to the first and second rounds, the NHL Playoffs will be in effect as per usual. Or at least as normal as it can be at this time.
Which teams are in the round-robin tournament?
The round-robin tournament will feature:
Eastern Conference
Boston Bruins (2020 President's Trophy winners)
Philadelphia Flyers
Washington Capitals
Tampa Bay Lightning
Western Conference
St. Louis Blues (2019 Stanley Cup winners)
Colorado Avalanche
Dallas Stars
Vegas Golden Knights
Which teams are in the NHL qualifiers?
Eastern Conference
Pittsburgh Penguins (5) vs. Montreal Canadiens (12)
Carolina Hurricanes (6) vs. New York Rangers (11)
New York Islanders (7) vs. Florida Panthers (10)
Toronto Maple Leafs (8) vs. Columbus Blue Jackets (9)
Western Conference
Edmonton Oilers (5) vs. Chicago Blackhawks (12)
Nashville Predators (6) vs. Arizona Coyotes (11)
Vancouver Canucks (7) vs. Minnesota Wild (10)
Calgary Flames (8) vs. Winnipeg Jets (9)
Food for thought
The last time a Canadian team won the NHL Stanley Cup was 1993. The Montreal Canadiens were the last team to lift Sir Stanley's cup. Having Edmonton and Toronto as the hubs could inspire one of the Canadian clubs to win the NHL Playoffs. However, one of the biggest issues with that is the fact that no Canadian team will be seeded Nos. 1 through 4. In fact, by the time the first round starts, only one Canadian team could be in the playoffs. That team could be either Calgary or Winnipeg.
Odds to win the Stanley Cup
As of July 24, these are the odds to win the Stanley Cup, according to Bovada.
Odds To Win The 2019-20 Stanley Cup

| Team | Odds |
| --- | --- |
| Tampa Bay Lightning | +550 |
| Boston Bruins | +600 |
| Colorado Avalanche | +700 |
| Vegas Golden Knights | +750 |
| Philadelphia Flyers | +1000 |
| St. Louis Blues | +1100 |
| Washington Capitals | +1200 |
| Pittsburgh Penguins | +1200 |
| Dallas Stars | +1500 |
| Toronto Maple Leafs | +1800 |
| Edmonton Oilers | +2200 |
| Chicago Blackhawks | +2500 |
| New York Rangers | +3300 |
| Vancouver Canucks | +3300 |
| Nashville Predators | +4500 |
| Carolina Hurricanes | +4500 |
| Florida Panthers | +5000 |
| Calgary Flames | +5000 |
| Arizona Coyotes | +5500 |
| Winnipeg Jets | +6000 |
| Minnesota Wild | +6600 |
| Montreal Canadiens | +6600 |
| Columbus Blue Jackets | +7000 |
Get on board and join VIP to unlock all picks including NHL and other sports
Get winners like these:
========
P.S. Upgrade to Zcode VIP Club and Unlock All Winning Picks. Instant Access.