NFL week 9 kicked off with the San Francisco 49ers hammering the hapless Oakland Raiders 34-3 on Thursday night. On Sunday, NFL week 9 hits full stride as 11 games will take place. The Los Angeles Rams are aiming for their ninth win of the season. The Rams are the NFL's only unbeaten team and will take on rivals the New Orleans Saints at the Superdome.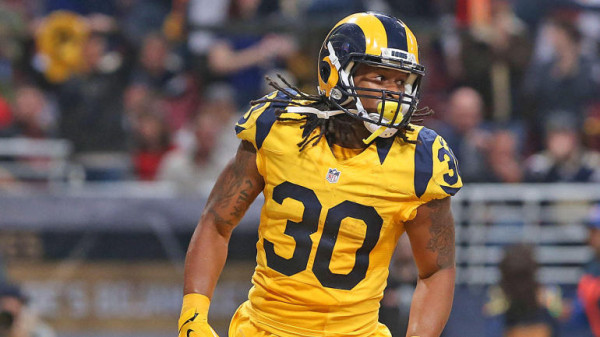 LA Rams vs. New Orleans Saints

The Saints are no pushovers and go into Sunday's big showdown with a record of 6-1. The Saints are only 2-1 at home this season and have shown some vulnerability. The Rams are coming off of a come from behind win against the Green Bay Packers. Quarterback Jared Goff threw for three touchdowns and 295 yards.
Drew Brees and company got revenge on the Minnesota Vikings with a 30-20 win. Brees was 18/23 through the air with one touchdown and a pick. Brees has been sacked just nine times all season, but New Orleans hasn't come up against a defense quite as strong as the Rams'. Defensive tackles Aaron Donald and Ndamukong Suh anchor the Rams' interior defense and will hurry Brees all day long. 
According to NFL.com, when facing pressure from the interior on 82 pass attempts since 2016, Brees completes just 51.2 percent of passes, averages 7 yards per play, and posted a 66.9 passer rating. In comparison, when dropping back to pass on 122 attempts and with pressure from the outside since 2016, Brees completes 58.2 percent of his passes, averages 8.2 yards per play, and has a passer rating of 76.5. 
If the Saints can limit inside pressure, Brees should find success.
Kansas City Chiefs vs. Cleveland Browns

Just when you think the Cleveland Browns may actually be good, they post a 2-5-1 record after eight weeks. Is Baker Mayfield the answer in Cleveland? Although he has seen success, it seems more likely that he will be another Cleveland quarterback thrown into the fire to early and given up on.
Kansas City is 7-1 and posted a win against division rivals the Denver Broncos in week 8. Chiefs quarterback Patrick Mahomes threw four touchdowns and for 303 yards against the Broncos. He should have another great day under center as the Chiefs win in Cleveland.
Green Bay Packers vs. New England Patriots

The comparisons between the Green Bay Packers quarterback Aaron Rodgers and New England signal-caller Tom Brady has littered newspapers and websites all week. The two quarterbacks are two of the best in the modern game, but Rodgers' fingers lack the Super Bowl rings Brady wears.
The Packers threw away the lead against the Rams in week 8 losing 29-27. Rodgers has to get his team winning games as Green Bay sit in third in the NFC North on 3-3-1. The Packers are 0-3 away from home, which doesn't bode well for a win in New England on Sunday.
New England is a perfect 4-0 at home and sits at 6-2 in the AFC East. Brady threw for a fantastic 324 yards against the Buffalo Bills in week 8. The Pats didn't even need him to throw a touchdown pass as they won easily 25-6.
For more great NFL picks or any other sports, you want to bet on, join ZCode System today and start winning!
========
P.S. Upgrade to Zcode VIP Club and Unlock All Winning Picks. Instant Access.