Live betting system by Omega: the legendary NHL ex-goalie is back to
reveal the secrets of live investing that average him 78% win rates and
more!
+ Transcript with details!
I am very excited about today's new episode of our podcast!
Omega Interview Part 2:  LIVE Betting systems revealed!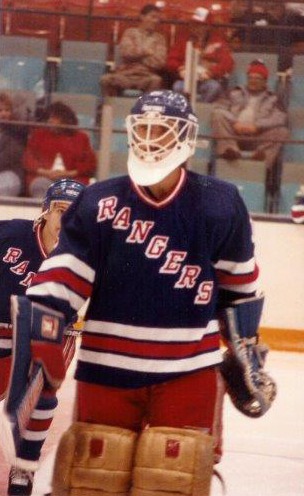 We have Omega BACK in the
studio for the second part of our interview.
If you missed the first part, please check episode 9; you will really love it!
In the first part of our interview we talked to Omega, a legendary ex-
NHL goalie, about his NHL experience from a goalie's perspective. We
discovered the difference between being a professional sports player
and being a professional sports better, his betting insights from a goalie's
perspective, and we talked about "fixed games" in PRO sports, as well as upsets and streaks.
 In this episode
We'll start with a good old story: Omega's "freshman" story; NHL pro
team's welcoming surprise trick. (you'll love this one)
"Teach man how to fish" vs "give him a fish" approach: how to win on sports.
Live betting vs live investing: taking it to the next level.
Omega's live betting system revealed: how it works!
Live investing during basketball games: the BLT system revealed and how it works.
How to average a 75 percent success rate and higher in live betting.
Lets move on to the Non-Counting Method: what does it stand for and how does it work?
Real life examples from the previous day's games.
What to look for when analyzing live games.
Which bookies to choose for live betting.
Live betting MLB: the Omega Money Ball system revealed.
The P7 system: how to win on MLB.
NHL live betting secrets from the legendary NHL ex-goalie.
Live bet types from "First points scored" system to "Team to win a
quarter" system. How to apply them.
Money management secrets to achieve a 78% win rate and more.
What to do with your profits?
Remember, guys – you can download a transcript of this show and read more
about the details of the Omega system described in this episode! Simply go
to zcodesystem.com/podcast and download the transcript. You can also
find it on Omega's topic on our Zcode members' forum in the members
area!
========
P.S. Upgrade to Zcode VIP Club and Unlock All Winning Picks. Instant Access.