South Korea's K-League kicks off on Friday, May 8 as the first soccer league to return after the outbreak of the COVID-19 pandemic. The season has been slightly shortened but soccer fans and punters will have plenty to see this campaign.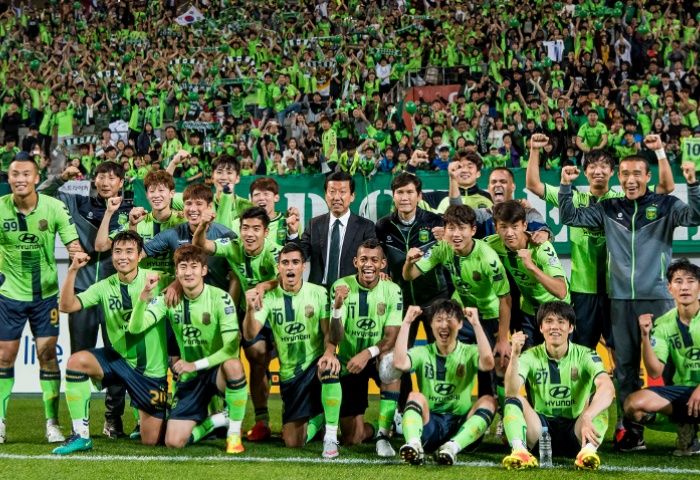 The season, which was supposed to begin in February, will start with a marquee match on Friday as reigning league champions Jeonbuk Hyundai Motors play Suwon Samsung Bluewings.
Six matches will take place over the course of Friday, Saturday, and Sunday. There will be plenty of betting opportunities and Zcode System's VIP club has all the tools you will need to make smart sports betting investments on the game. Today, we will look at a few games coming up this weekend.
Jeonbuk FC vs. Suwon Bluewings
Jeonbuk head into the match as last season's champions although they just won the title thanks to goal difference over rivals Ulsan. Jeonbuk are in the midst of a dynasty having won five of the last six K-League championships.

Suwon finished eighth last campaign 31 points behind Jeonbuk. They do have some interesting foreign players in the side including Doneil Henry and Adam Taggart. Taggart was the leading scorer in the K-League last season with 20 goals.
Jeonbuk must replace the scoring of last season's top man Ricardo Lopes. His nine goals will be missed. Jeonbuk may not have the firepower to win the league again, but they should defeat a Suwon side that struggled mightily last term despite Taggart's goals.
Winner: Jeonbuk FC
Ulsan vs. Sangju Sangmu
Last season's runners-up will play one of this season's already relegated teams. Yes, Sangju are already relegated due to them relocating to another city at the end of this term. Sangju are an interesting club and one that is tricky to bet on and here is why.

Sangju are Korea's military team as all males in the country must serve two years of military service. The club's squad is made up of players that play for other teams but during their two-year military, they spend their time with Sangju. There is little continuity with the playing squad due to players coming and going each season. Still, they are competitive.
Sangju finished seventh last season with 55 points. Ulsan, on the other hand, just missed out on the K-League title due to goal difference. Eight goals prevented them from lifting the league trophy.
Playing at home against a team that has only pride to play for this season should help Ulsan win.
Winner: Ulsan
Gangwon vs. FC Seoul
FC Seoul are one of Korea's biggest clubs but often come up short despite their wealth. The red and black finished third in the K-League last season but still 23 points back of both first and second place.

Gangwon ended the term sixth just six points back of Seoul. This game, which will be played on Sunday, will be very competitive between two evenly matched teams.
Gangwon only have one foreign player on their roster to kick off the season. Takahiro Nakazato played for the club in 2019 and is back once more. However, Gangwon haven't replaced the two foreign stars they last at the end of 2019. Seoul have shelled out money for four foreign players.
Seoul only scored 53 goals in 2019 while Gangwon scored 56. Gangwon's undoing was their goals against which was 58. Sunday's game should be very close between two evenly matched clubs. Seoul should just edge Gangwon away from home and start the season on the right foot.
Winner: FC Seoul
========
P.S. Upgrade to Zcode VIP Club and Unlock All Winning Picks. Instant Access.