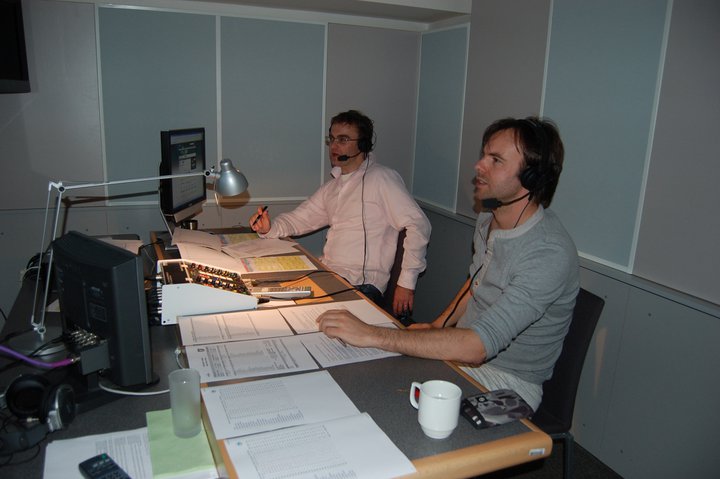 1. Hi Jan, tell us more about yourself – where are you from, and how did you get into sports investing?
Hi Zcode family, I am from Prague, Czech republic and for last few years I was regular punter. I thought if I know something about the sport I could earn some bucks from betting. But even though I tried different methods I won and lost quite evenly. Then my cousin Karel, who lives in London, showed me some tricks how to win some risk free money and at the beggining of summer he introduced me Zcode. It was true life changer for me. I learned all summer and in the fall I start investing myself. I am so thankful I became a member of this family.
2. You have a job that most of us (sports fans) always dream of – I mean, it must be incredible! What do you enjoy the most about being an NHL commentator?
First and most it is the feeling of freedom. I love this job, I want to do this job, hence it is no more a job for me. It is a passion, a hobby, you name it. The second thing I love about it is the joy of creation. You have create description on what TV spectators see and you have to be darn quick and accurate, because in hockey there is no time. You cant stay behind the play, it is nonstop changing action. You have to bring relevant and fun facts and use them in a proper time. You prepare roughly for the game, but you never know what will happen. It is not a drama you can rehearse, it is not a book you write with some planning and long term concept. Most of the time you improvise.
 3. Please describe one day in your life. What are your professional duties as a sports journalist?
When I wake up, I make a coffee and then I grab a tablet and watch highlights from last night. During the day I occasionally scan the news. I use ESPN, Yahoo and local newspapers as my main source. When I have off day, I read news about all teams. I prefer opinions and blogs, some nice reading where I can find more thorough info. I am also subscriber to The Hockey News, in-depth weekly magazine with more than 60 years of tradition. Great, modern read. When there is my work day, I spend about last three hours to look more deeply at the game I will call. For example, after I answer your question, I will turn into Colorado-Montreal game that starts in about 4 hours. I will check for the lineups and goalies from dailyfaceoff.com, Denver Post and Montreal Gazette for the news from beat reporters and 20 mins before the game I also check twitter because there can be some last minute change. I have few sheets of papers in front of me when I call the game. Stats from current and last season, bios of all players and my notes. I have about 10 different sites opened on my laptop so I have quick access to another informations I need.
4. You always share a very deep analysis of each game. What parameters are the most important when predicting and analyzing hockey games?
I check the schedule of the teams and their overall play of last 10 games. Power rankings of Zcode is great indicator. I look at last few games to see what was behind them. For example 5:2 win of Vancouver over San José looks different when two goals were empty netters. Some teams are big overachivers, like Buffalo who have won lately but in lots of games they were heavily outshot. Injuries are a big factor. Sometimes revenge factor like when one team was humiliated last game or was eliminated from last playoff. On the other hand, I see minor importance if one team have a good record over another in the past. If Arizona have 9-0-1 over Calgary in last 10 games, it is interesting, but every game is played under different circumstances and with different lineup. It does have some importance but lesser than people think.
5. You follow draft, UFA signings, rookie camps and preseason camps. How do you transfer the info that you receive into your system and selections?
It is just part of the overall view all year. Camps are important to see if teams have a good vibe but more than often I saw a team that was good in preseason and then started the real season badly. First two to four weeks are harder to predict.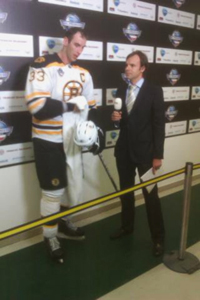 6. Death Valley is a very clever system. How did you develop it? Would you explain to us how it works?
Thank you. I borrowed the name from article in The Hockey News. It was actually about the rivalry between Sharks, Ducks and Kings. It was funny. Bloggers for all teams were asked what they hate about the other two teams. Nice piece about strong Californian rivalry. The idea was plain observation. Teams from East have to travel about 5 hours to California. There is a 3 hours difference between New York and Los Angeles. Players are creatures of habit, most of them like the nap after lunch, but with such a difference it is harder to sleep. Their daily routine is changed, usually they have only one or two days to adapt. There are other hard road trips like to Western Canada for example. But California is the hardest. Kings, Sharks and Ducks are three elite teams that play fast and organized hockey. They love to check, especially Kings and Ducks. In past few years they had great faceoff results and great possession numbers. Centers like Ryan Getzlaf, Anze Kopitar or Joe Thornton are one of the best two way players in the world. Eastern teams are generally weaker and when I checked that no eastern team won all three games in SoCal last season, the system was born.
7. Tell us about the power of momentum, especially in postseason.
Big thing, because sometimes you need to keep the momentum for only two or three games and series is over. Momentum swing is golden moment and you want to create it by a clutch goal, a great save or a fight. It is sad, but sudden death of Martin St.Louis mother was a momentum changer for Rangers in a series with Pittsburgh. They embraced Marty, they realize how meaningless is their daily issues and rallied to win a series in which they trailed 1:3. It was very heart warming series.
8. We know you are an expert on NHL, but will you develop a system or picks for Extraliga or other European leagues?
No, not now. I put all my effort on NHL. I dont follow Extraliga that closely now.
9. The 2015 Men's World Ice Hockey Championships are a big event! Thanks to your media access, you'll have great info – can we expect some picks and important insights during the tournament?
I have to dissapoint you, fellas. My TV is not broadcast holder this year. I used to work as a bench reported and thus I had a better access to what is going on, but it is not a case this year. Sorry.
10. Please share your predictions for this NHL season.
The teams that are supposed to be good are already good with only few exceptions. Nashville was my pick to be a new powerhouse this season and so far it works. I think Dallas will play better and Washington will challenge Pittsburgh for top spot in Metro division. Minnesota is team to watch. I am amazed by Calgary but I think they will regress and will be wild card team at best. I think Vancouver, Islanders and Winnipeg will regress a little bit too. I follow Cyril´s KISS and although we are off to rocky start I firmly believe in the trends he chose.

11. Any final advice or tips?
One tip for those who bet live. Last season, teams pulled the goaltender even if they trailed by 3 goals. It was the last effort even if the odds to score three powerplay goals are marginal. When the games will become more important in spring and during playoff, there will be more games like that. It was Colorado who start using this tactics first, but I saw Anaheim, Boston and San José doing it too. Even Pittsburgh, but they have a new coach. Just watch and listen carefully when you see an energy from a team that is trailing by three and is desperate. Bet on "next goal is scored by…." Bookies are totally not ready for that and the odds are around 5 sometimes. Of course, bet on the other team to score into empty net.
Teams can also trail only by two, but they sometimes pull their goalie very early. Columbus did it last week trailing to Vancouver 0:3 five minutes to go and Vancouver pulled Miller this Sunday in Detroit trailing 2:4 more that 4 minutes before the end. The odds are not that good but the chance to score empty netter in more than 4 minutes is big.
========
P.S. Upgrade to Zcode VIP Club and Unlock All Winning Picks. Instant Access.