If you want to invest money into sports betting, then you will need to find a sportsbook to take your bets. Individuals new to sports betting may have a few questions about sportsbooks before getting started and this blog aims to answer two of the biggest questions that may be kicking around in your brain.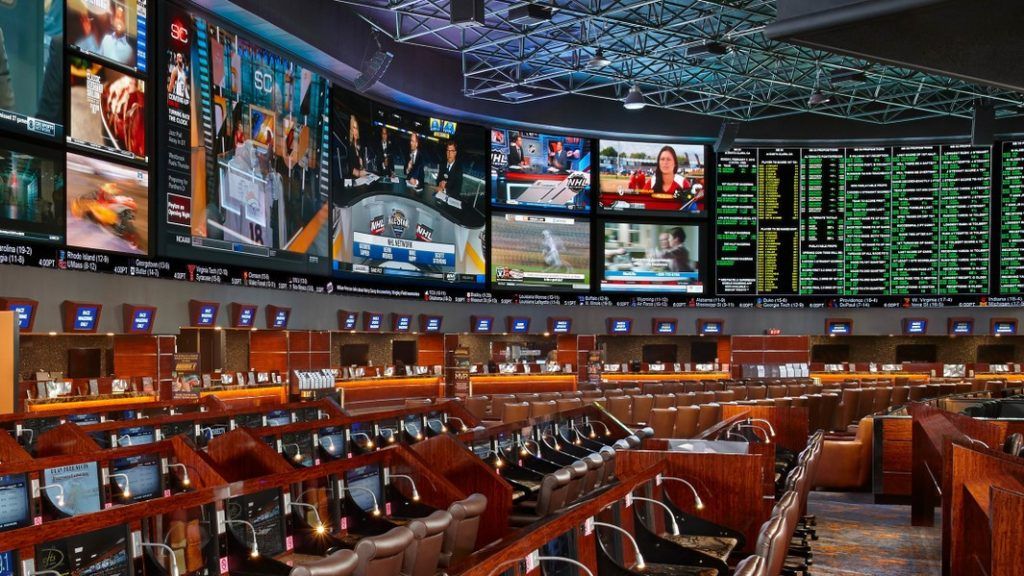 The first question you may have is: How do sportsbooks work? This is a simple question to answer and will be addressed shortly. The other question you may have is: How do you find a bookmaker? Of course, you don't want to find just any old bookmaker as not all bookies are the same. This is a question with a far more complex answer that we will answer.
How do sportsbooks work?
A sportsbook, also known as a bookmaker or bookie, is a company or person that accepts bets from sports bettors. Most of the bets are on whether a team or individual will win a specific sports event.
Bookmakers accept bets on both sides of a sporting event. This means that they will take bets on both Team A or Team B winning the event. Bookies can do this due to the difference between what a punter wagers and what they win. Most bets require a bettor to wager $110 to win $100. Some bets require a punter to wager $120 to win $100.
Of course, you don't have to wager $110 as those numbers are simply ratios. Instead, you could wager $50 or $10. The difference is the amount in winnings would be less. The ratio is what is important and not the specific dollar amount.
What is juice?
Juice is a word used in sports betting to denote a house's edge. The juice is basically the money a bettor pays the sportsbook for taking the wager. Let's look at this example.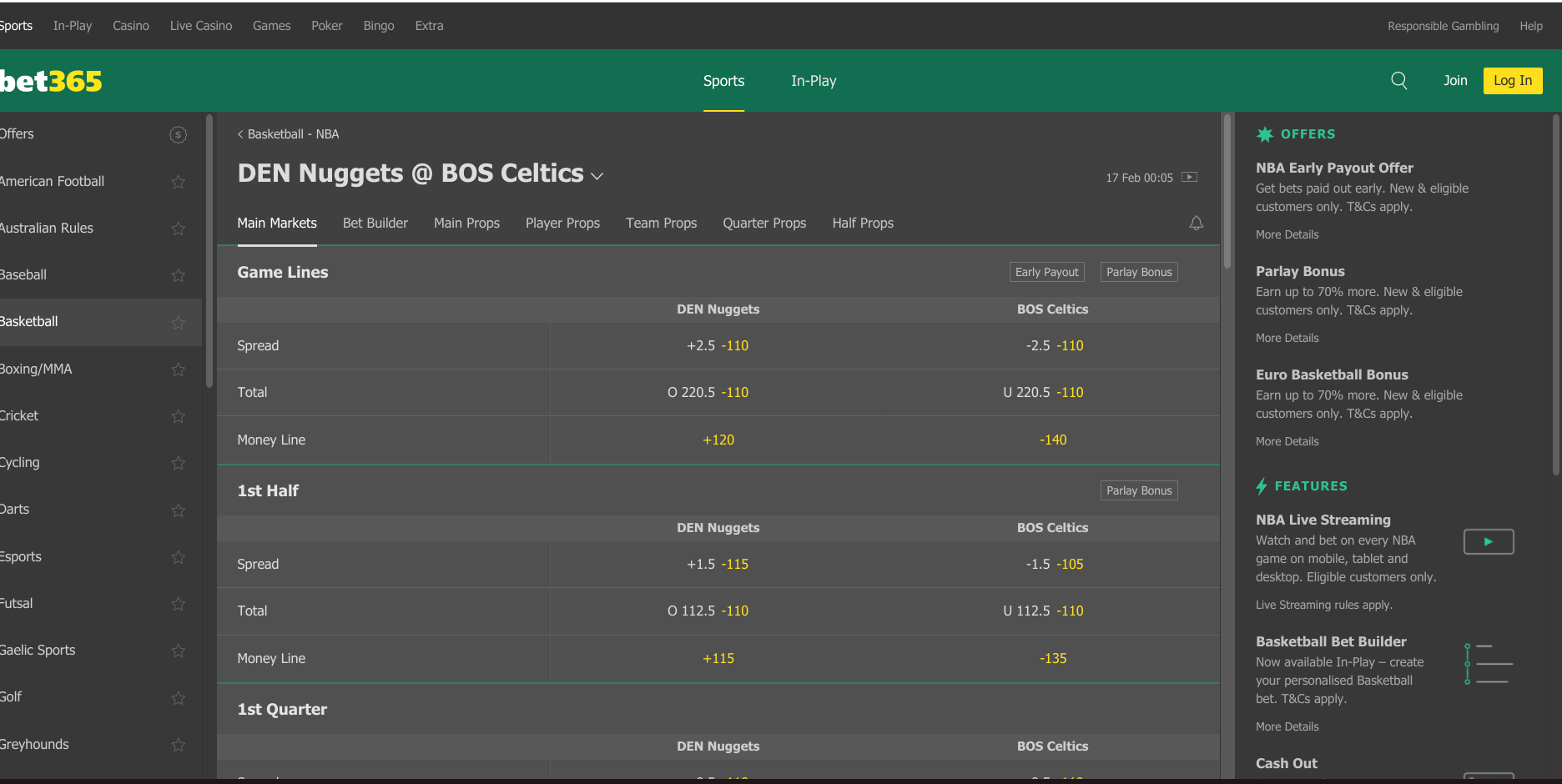 Using this Denver Nuggets versus Boston Celtics game, we can see that the moneyline denotes Boston as the favorite at -140. The Nuggets are the underdog at +120. A wager of $14 on the Celtics would return $10. Meanwhile, a $12 bet on the Nuggets would make you $14.Looking at the spread, a $10 bet on either team would make you back $9 in profits if the wager wins.
Not all sportsbooks operate on the same rules for juice. Some take larger cuts while others take smaller. You may find the spread for most NFL, NBA, and NHL games to be -110 which is a 10% cut that the bookie makes.
Bookies always have the advantage when it comes to betting. Why? Because they collect a minimum of $1 for every $10 that you wager. Therefore, the bookies always win something even if they have to pay some bettors out for winning bets. If a sportsbook accepts 1,000 bets in a single day and they take at least $1 from every bet in juice, they at least make $1,000 for the day. Now, think about when a sportsbook wins and you lose. The money can begin to pile up.
An in-depth look at sportsbooks making money
Let's use an example in which a sportsbook accepts $55,000 in wagers on the Chiefs at -7 (-110) and takes in exactly $55,000 on the Raiders at +7 (-110).
In this scenario, the sportsbook has taken in $110,000 on the market. There are three possible outcomes to the game:
The Chiefs win the game and cover the -7. The sportsbook would pay out $55,000 to punters who backed the Chiefs.
The Raiders win the game or cover +7. The sportsbook would pay out $55,000 to punters who backed the Raiders.
The game ends with the Chiefs winning by exactly 7 points, resulting in a push. In this case, all wagers and juice would be returned to the punters.
For our example, forget about No. 3, and let's look at the first two scenarios.
The sportsbook makes a profit of $5,000, no matter which team wins the game due to the juice. The bookie took in a total of $110,000 and will pay out $55,000 to Chiefs' bettors. It will keep $50,000 in profits from punters who bet on the Raiders. Due to the number of markets and odds, the numbers in profits can always be much more and the payouts much less.
Remember that bookies take bets on sports around the world, not on just one event. Therefore, the amount of money they take in a day can be incredible.
How do you find a bookmaker?
Now that we have answered the first question, let's look at our second. Although a shorter answer, this question is more complex. Zcode System has a shortlist of reputable bookies that tick the boxes when it comes to sports betting. If you want to find a high-quality sportsbook, don't miss out on one of the sportsbooks that pass Zcode System's stringent criteria.
Here are some simple things to look for when choosing a sportsbook:
generous bonuses and sign-up offers
bonuses and offers don't end after signing up to the website
the range of the day-to-day betting markets
the odds for events and games
the speed at which odds are posted
the interface of the website
range of prop bets
processing speed of deposits and payouts
methods available for depositing and withdrawing money
alternative betting options, such as casino games
mobile betting capabilities
availability of customer service and how issues are dealt with
Of course, one of the biggest aspects of choosing a sportsbook is how you like it. Your personal feelings toward a sportsbook have a major impact. Using our tips above will help you find the right bookie and hopefully, your follow the Zcode tips and use the tools to make profits.
=> Check the trusted bookmakers list here https://zcodesystem.com/bookmakers.php
========
P.S. Upgrade to Zcode VIP Club and Unlock All Winning Picks. Instant Access.