1. Hi Dominic! You've been very successful on NCAA. Please tell us
more about your story.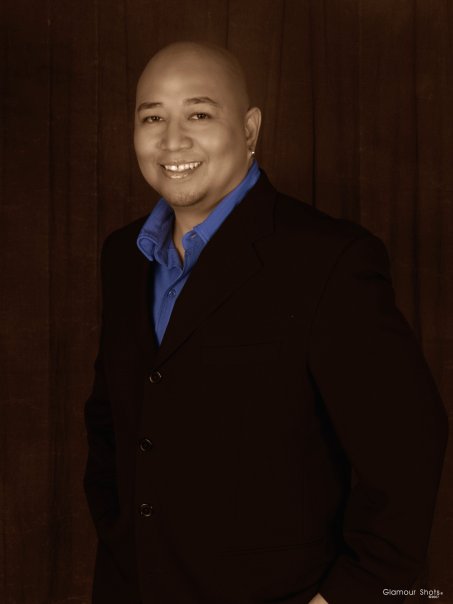 Before I became part of the Z-Code Community I was wagering on the NFL, NCAA Football, NBA and NCAA Basketball using proprietary algorithm software.  I had to purchase the yearly upgrades and it got to the point where the Cost/Benefit of upgrading every year was not financially feasible for me since I was "wagering" on sports as a hobby rather than an investment. I was also involved in another sports investment community where I learned some systems and I fine-tuned them to use on my own.
After joining the Z-Code community, I soon realized that I can consistently make money on sports investing just by following systems of good and consistent handicappers in Z-Code.  When I first joined the ZCode community, I was following Treys ABC MLB System, Jao's MLB Total System, Jonathan's NBA Plays and I was able to double my account of $500 within 2 months.  I have building my account to well over $10,000.
I am able to afford to purchase the yearly upgrade of the Algorithm software for the current NCAA and NFL Football season.  Last year my picks were based on going against the public as compared to this current season where it is purely System driven. (I plan to purchase the NBA and NCAA Basketball software as well).
2. You mentioned that you day trade the e-minis for a living. Tell us
more about your trading.
My trading career began a little over 3 years ago as a part-time trader in the FOREX market.  I was getting to the point where I was no longer happy with my job as a Director of Field Services for an IT company.  I was working long hours making my boss rich so I started to think how I can make the same amount of money without working long hours.
I started reading about FOREX trading on the internet and I began my trading career on a part-time basis.  I withdrew my IRA account and transferred it to a self-directed IRA account. I would rather lose my OWN money than rely on some broker to lose my money and still collect a commission.
I was not making consistent profits in the FOREX market whereby I can quit my job and I was getting frustrated by my results. That's when a fellow trader (who I met in a live trading room) introduced me to the Futures Market.  His trading career also started in the FOREX Market and he told me that FOREX is no longer the market to make money for a living since most FOREX brokers would stop-hunt your stop and trade against your position.
Once I learned how and what market to trade in the Futures Market, that's when I realized that this is the market for me.  I was totally hooked on the e-mini's (more specifically, the e-mini S&P 500 stock index). I transferred all my FOREX funds into the Futures market and I started to trade the e-mini's on a part-time basis. I was making more money than my full-time job on a part-time basis.
I was officially laid-off from my job (worked there for 10 years) on May 31 of this year.  That's when I began to trade full-time and I have not looked back.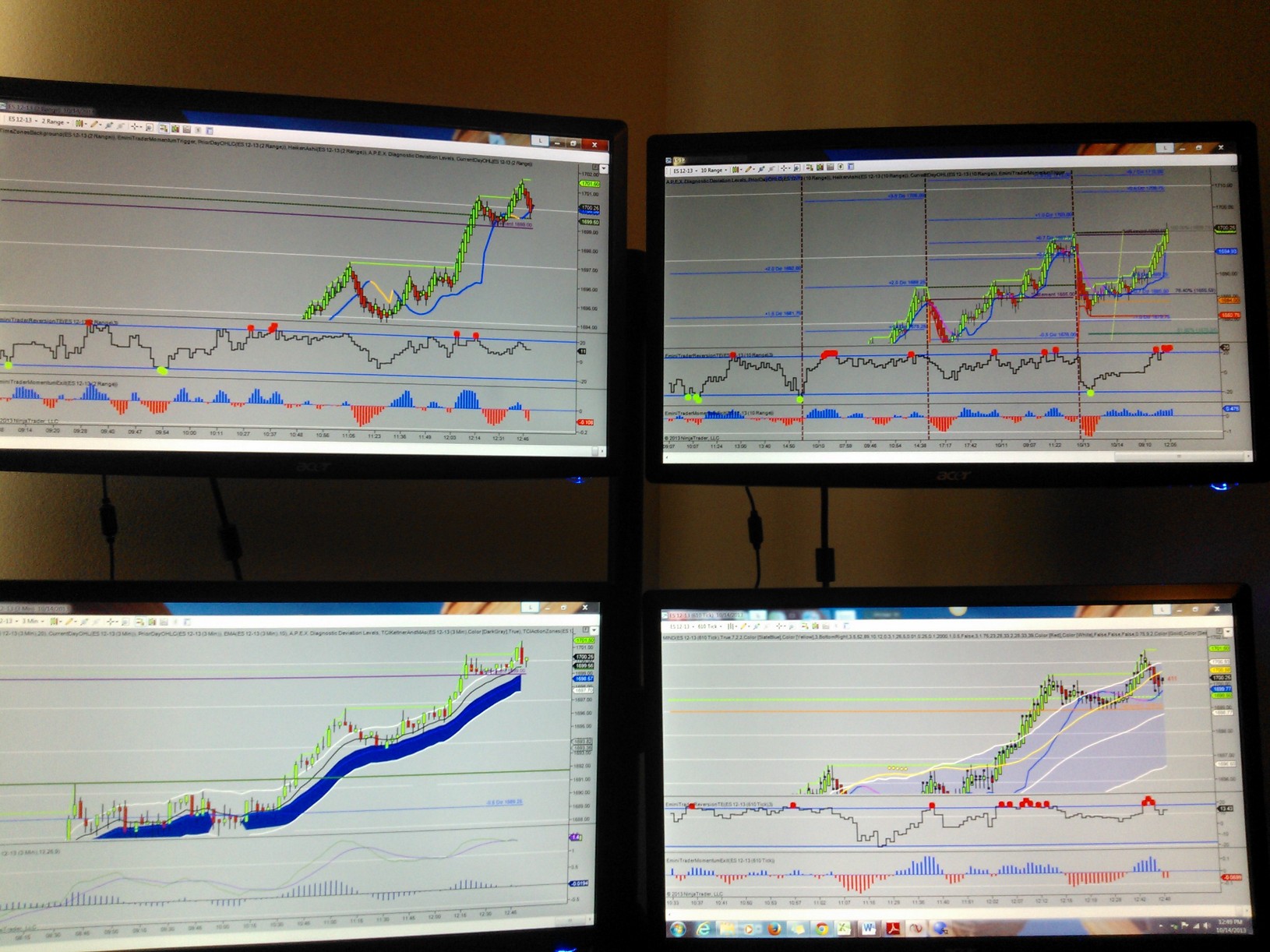 I only trade for 2.5 hours a day and I am making more money than my previous job I had as a Director of Field Services and I have more free time to spend with my daughter as well as travel worldwide as long as I have a high speed internet connection.  I trade the US Market open from 8:30 am (Central time) to 11:00 am (Central Time) from anywhere in the world (similar to sports investing).
3. So, do you treat sports betting as trading like you do with stocks?
Yes I do. They both involve a psychological approach and you have to learn to not involve your emotions.  There are two factors that ruin a trader/sports investor and they are greed and fear (fear to lose and not following your system) and failure to have an adequate money management system. Therefore, an investor's worst enemy is himself.  I have no bias to any sports team; my only bias is to follow Vegas money.
When did you start such approach?
I started my sports investing approach when I realized that I would have to treat sports investing as a long term investment rather than a hobby or a get quick rich scheme.
4. What parameters are you looking when creating the NCAA picks?
I have 4 different systems that I use and each system is based on the following factors:
Home Field Advantage, Blowout Limiter, Conference Adjustments, Key Trends and Head-To-Head Trends, etc.
5. What is the difference between Platinum, Gold and normal NCAA picks?
It all depends on how many systems coincide with the same pick.  If I have ALL 4 systems pick the same pick and the key and head-to-head trends favor the same team then it is considered a PLATINUM PICK.
A GOLD PICK is when I have 2 systems pick the same pick and the key and head-to-head trends favor the same team.
Starting this week's picks, I will only post the PLATINUM PICKS on the wall as well as the "MOST LIKELY UPSET PICK(S).  The remainder of the picks will be posted in the VIP Forum.
6. How do you use Contrarian approach in betting?
The Contrarian Approach is "Going against the Public".  My basic criterion is that the Public would at least have to be 70% on one team and the Odds of winning on the other team are greater than 50%.  I usually pick a team prior to the start of a game after observing the line movement.
7. Do you plan live Sessions on quarter betting?
I was doing live betting on Quarters on the NFL as well as the NBA last year on Bookmaker.  Unfortunately, they do not offer the live betting on Quarters this year.  Bookmaker was the only book that I can wager on Quarters since I reside in the US.
Therefore, I make my wagers on the 1st Quarter and if I lose the 1st Quarter wager, I would make a "B" progression wager on either the 3rdQuarter or 2nd Half.  It all depends if the underdog team won the 2nd Quarter.
Michal is doing the Live Quarter wagering in ZCode.
8. Do you follow other sports in Zcode club ? What are your favorites?
Yes, I follow ALL Sports where I can make money. My favorite sports that I like to wager on are the NFL, NBA and MLB.
7. I cant help but ask, why Morpheus (on your avatar)? Is it connected to your vision?
Morpheus is the Greek God of Dreams and he shaped or formed the dreams which appeared to the sleeper.  Everyone in the ZCode community share one dream and that dream is to make a living or supplement their current income via sports wagering.  Just like every sports expert on ZCode, I would like to help the ZCode community in achieving that dream.
8. Your tips to the followers?
My tips to newbies (and non-newbies) would be the following:
1)      Follow no more than two systems, unless your bank roll allows you to follow more than two systems (as stated by other sports experts).
2)     Do not jump from one system to another system to another system.  Be dedicated to one or two systems for the entire season.  Remember this is a long term journey not a brief excursion, therefore in the long run a successful system will make money, however, expect draw-downs. That is natural in any long-term investment, it's just part of human nature (anyone familiar with Fibonacci retracements?).
3)     Control greed and the fear of losing.  Do not let fear from losing prevent you from following (placing a wager) a signal from a system or sports expert.
4)     Proper Money Management will help you conquer the fear of losing, therefore establish a solid Money Management System prior to live investing.
Thank you!
========
P.S. Upgrade to Zcode VIP Club and Unlock All Winning Picks. Instant Access.