David has been a member of Zcode for almost two years and here is his experience:
I have been a member of Zcode for almost two years and have learned in incredible amount in this short period of time. The input of leading sport investors as well as team stats, line reversals, forum discussion, auto systems, and trends, have each played a vital role in my sport investments. Prior to joining the Zcode family, I would study numerous individual websites, all with 'good' information on stats and figures, as well as different odds across sportsbooks. To say I spent hours a day in this pursuit would be an understatement. Even once I joined Zcode I continued to spend many hours studying the vast amount of daily information. My ultimate goal is to become a full-time Sports Investor, so this has all been an invaluable learning curve for me on this journey.

Honestly, I have learned more from Zcode than I could possibly itemize in this space, and could be here until next week explaining the benefits of Zcode and what it can do for your bankroll. However, a couple attributes have been significantly influential for me: public knowledge and the Zcode star system. But how could I merge the two and create a profitable system? The Performance & Trend Builder.



There are many, many auto systems out there, some profitable, some not so much. By no means are the systems 100% accurate, but you can design a system that is close. Here are some important factors to help you design a successful auto system:


**BACKTESTING**
From my own research and system building, I can see a small change in the Zcode star system from approximately 2015. Backtest results prior to this date do not show the same profit line and consistency as results after. Sports change all the time. For example, in the NHL the goal tender's equipment continues to 'shrink' with the aim to increase goals in the game. In MLB, the hierarchy eventually admitted that the ball itself had been modified since 2015. Some pitchers called the ball 'juiced' which alleviated some of the ball drag and inevitably created more home runs in the game. These are BIG factors that could have contributed to the Zcode star system playing out differently both pre and post 2015. Hence, my systems only backtest to 2015.

**TRUST FACTOR**
When I first started creating my own systems, I realized that many where not profiting as I had hoped. Of course, one of the main factors in building systems/trends is trial and error, however, upon re-examining my systems, I discovered that the 'Trust Factor' played a significant role in a system's profitability. With backtesting to 2015, it is imperative that I get a system with the highest percentage Trust Factor as I can. My latest systems all have a 85%+ Trust Rating. There are many different system options that affect the Trust Factor. One of the biggest negative impacts is the 'form' rating of a team, and one of the biggest plus impacts is the 'Team Total Over/Under' percentage option. If have found others, and I would definitely be interested in hearing about your experiences. 

**WINS AND LOSSES**
The ultimate question… More plays with more losses, or less plays with more wins? I would always vote for the latter. Remember, sports betting can be a lucrative investment, but only if you play wisely. Playing a system with too many losses can create unnecessary work with very little profit margin to be shown for your efforts. Placing investments for the sake of placing investments is something I do not encourage; a larger ROI with less investment being made is more my style. Each of my systems release a play only when the odds are more in my favor than the bookies, which is why my systems do not necessarily play every day. Some systems have an average game interval of seven days, and some even greater.

THE SPORTS TRADER
Dealing with many different systems was difficult, until the Zcode Sports Trader was introduced. WHAT A TOOL THIS IS!! Some of you may have difficulty trying to understand how this works, so I'll do my best in trying to explain…
The Sports Trader is a portfolio of all your chosen systems. Once you are logged in and you have checked your sports in the top left-hand side, a plethora of systems are displayed in the box underneath. These systems are all categorized by Zcode member's names. Once you have checked a member's name, the box below then displays those systems of the sport(s) you chose earlier. For example, if you chose my (David L) NHL systems, you should see approximately 10 different systems available for you to select. Once you have chosen your systems, you will notice the portfolio profit chart change accordingly. You can select more than one member and more than one sport, but you MUST keep ALL members names checked if you are using more than one member's systems. The systems list can be quite lengthy! Once you have selected your systems, NAME and SAVE your portfolio in the top left-hand side.

One important factor is displayed in the bottom left: Bankroll or Unit Size. Be sure to enter one OR the other. This is vital to your systems profiting. Remember, we all started small. The old saying 'It's a marathon not a sprint' could not be more evident than with sports investing. Discipline and patience are a must in order to be successful. Yes, the days where you have four losses is frustrating, but remember, the systems say you will profit eventually, so stay positive!
=> Get sports trader here


Now sit, and wait. Investment signals can hit five hours before a game, some as late as 20 minutes prior to game time depending on each system's criteria. Personally, I like to have notifications pushed to me through every method available. I have browser notifications enabled, as well as phone notifications through the Line Reversal app (Settings – Login – scroll to systems – Save).
Zcode is by far the number one online community for sports investors. I have been interested in sports investing for years, but have never learned more in such a short amount of time than I have through Zcode. The tools can be daunting and overwhelming initially, but if you take the time to and learn how to use them, you will certainly see the benefits. I most certainly am!
My big thanks to the admin team here at Zcode for everything they do, and here's to a profitable future for us ALL!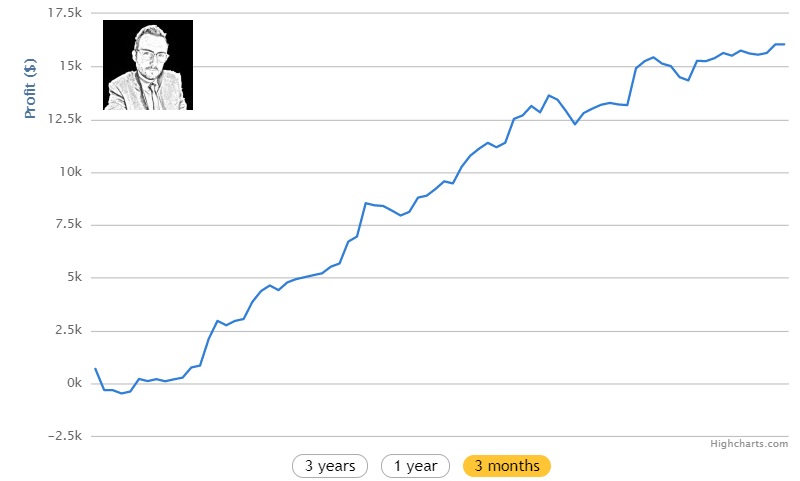 Uncle Tito

says:
David: Great write up. Very much appreciated. I want to study it more as well (See, Cyril above) so I can ask some follow up questions. Thank you David and thanks for encouraging us to ask questions. What a gold mine this Z Code is. What a vision this guy Mike and his team had. I am trying to implement this business modal into what i do everyday but it seems quite unique. I just can't wait to get through with my day job and come home and dive into the oasis of Z Code and read, learn, invest and make money in something that I love and where my passion is. This article is like a cool drink of water at the Z Code oasis on a hot dusty and dry day. My plan is to transition over to full time sports investing in 2020 and reading things like you have written here really help with everything I am doing in that regard. Thanks.
========
P.S. Upgrade to Zcode VIP Club and Unlock All Winning Picks. Instant Access.