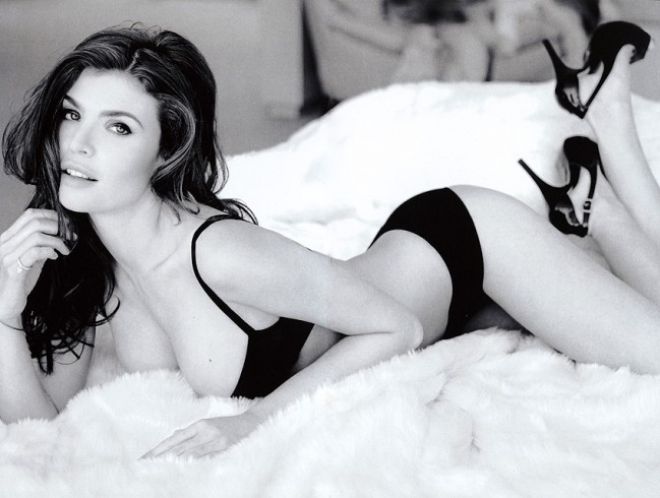 Tan(tanc89) got it! Jan(jan.maack) started round 8 in not the best way hitting biggest upset in the week when Portugal unexpectedly beat France in the Euro Final, but then he recovered most losses with excellent B bet on Giants and now both players, Tan and Jan, have almost equal bankrolls with only 4$ difference! Fantastic race guys! Just behind those two heroes we have bunch of players in the pursuit group with super hot Nedyak(spnedyak) who hit the jack pot in round 8 and gained maximal possible profit in a single round and few other guys who are only waiting for an occasion to attack leader spot. Keep an eye also on Edward(ekuhnjr) who is chasing Geoffrey(rwtaylor1928)'s longest winning streak record. SO far he has 6 wins in a row so there is still long way to go to catch longest streak set at 11. Tomorrow round 9 starts so be ready and finish stage 3 in a profit to get another bonus! Cheers!
TOP 10 PLAYERS IN THE ROUND 8
1 Nedyak(spnedyak) $900 – super hot result from Nedyak in last rounds, this time he made huge effort and grabbed full package! 900$ goes to the bank and Nedyak is already in the top 10 and almost sure candidate to win 3rd stage! Nice one!
2 Kyle(kylenaga) $663 – fantastic rebuild after round 7 by Kyle! He recouped big loss and already is in profit in stage 3! Make it bigger in round 9 buddy!
3 Jimmy(dioguardi0928) $360 – Jimmy is back on track in stage 3 with second best result for last two rounds. Bonus is almost sure thing now so maybe it's a time when Jimmy will turn on fifth gear. I hope so! Good luck!

4 Pawnbroker Investments(lgw531) $315 – good to see Pawnbroker Investments(lgw531) back in the action. First half was not so good, but now he opened second half in a brilliant way and bankroll is getting bigger! Keep pushing!
5 Randy(rb85) $300– three well aimed shots and Randy confirmed his consistency in the contest. Very stable play so far 9'th place in the rank and still everything is possible! Congrats!
6 Michal(michal) $258
7 Danilo(danilo) $249
8 Nelson(nelbar69) $194
9 Tan(tanc89) $150
10 Rider(mbtrilla) $140
TOP 10 PLAYERS IN THE MAIN CONTEST AFTER ROUND 8
1 Tan(tanc89) 1 $12 024 – woohoo! I've never seen Tan in a such great shape! Experience makes people even better! Fantastic, super strong and super brave B bet led Tan to the spot number one after round 8, but just check how close Jan is. What a great battle! Keep pushing Tan!
2 Jan(jan.maack) -1 $12 020 – who expected Portuguese upset is coming? Probably only Mike Admin! Jan was trapped in a French cage, but for long. Very brave B bet caused only small loss in a round so no big harm was done and contest is more exciting. Keep pushing Jan!
3 Rider(mbtrilla) +1 $11 621 – also Rider started round 8 with lack of luck, but like almost everybody else finished it in a profit! 140$ was enough to move one position up in the rank and Rider is 3rd power in the contest right now. Congrats!
4 Edis(edis.sejfula) -1 $11 540 – Edis is balancing on a break even line in last two rounds. Round 9 will be crucial for him to finish this part of the contest in profit to secure another bonus. I am sure he will make it!
5 Michal(michal) +3 $11 515 - Michal is back from vacations fresh and ready to have some fun! Two rounds break just made him more hungry and more dangerous! Keep an eye on him! It's a contest beast!
6 Anssi(anssi.t.toivonen) 0 $11 421
7 Nedyak(spnedyak) 14 $11 403
8 Danilo(danilo) 4 $11 227
9 Randy(rb85) 7 $11 187
10 Kyle(kylenaga) 10 $11 167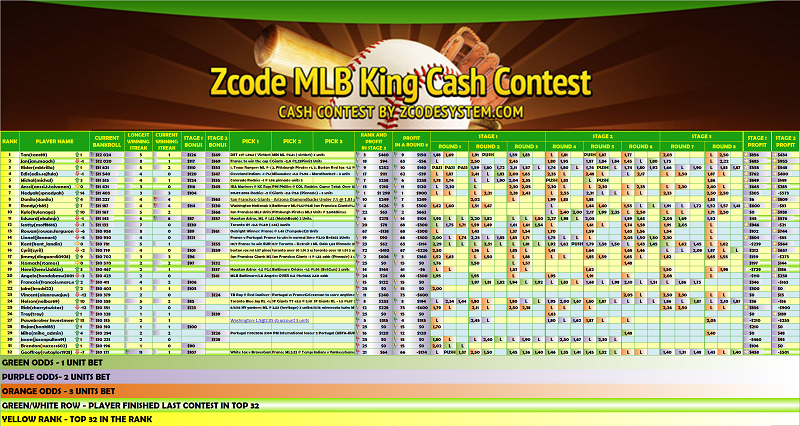 Prizes
King Platinum Prize – 1st place
$350 USD + Legendary Zcode T-shirt
King Gold Prize – 2nd place
$200 USD + Legendary Zcode T-shirt
King Silver Prize – 3rd place
$100 USD + Legendary Zcode T-shirt
Special Prize – Best Bankroll Booster 1st place
$150 USD + Legendary Zcode T-shirt
Special Prize – Longest winning streak 1st place
$150 USD + Legendary Zcode T-shirt
CASH CHAMPIONSHIP – MLB & SOCCER KING 2016 is LIVE! here!
Read the rules and join! Everybody is IN!
Become the next Zcode Legend!
And Win CASH prizes and T-shirts

!

========

P.S. Upgrade to Zcode VIP Club and Unlock All Winning Picks. Instant Access.