The Arkansas Razorbacks men's football program has secured a commitment from 2023 four-star talent Malachi Singleton. The 6ft 1in 220lb quarterback out of North Cobb, was at Fayetteville on the weekend, having unofficially visited Arkansas in early March. He was made an offer by the school in September last year.
The Kenesaw native opted to play for Arkansas over schools in his home state, Georgia, Georgia Tech, and Southern Georgia, as well as UCF and Miami, having also fielded offers from West Virginia, Virginia Tech, Liberty, Louisville, Cincinnati, Troy, USF, and NC State.
"For the next three or four years I'll be taking my talents to the University of Arkansas," Singleton was quoted as saying. "Just the relationships I've built with all the coaches. They're really good people and even better coaches. The offensive scheme is second to none. I will fit right in."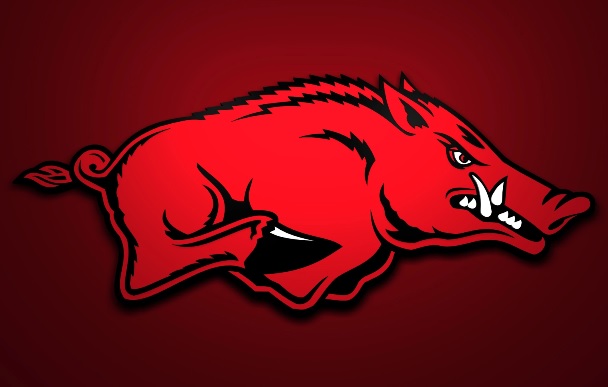 The player has already taken a liking to coach Sam Pittman, who he describes as "goofy."
"Coach Pittman is goofy, but he keeps it real," he added. "The relationship I've built with him in this short time is crazy. I feel I could come to him for anything, both him and Coach (Kendal) Briles, I feel like any day I could go live with them and it would be all good. That's the kind of people they are up there."
The QB completed 168 of 255 passes for 2,348 yards, 24 touchdowns, and just three interceptions in 2021, also making 160 rushes for 1,037 yards and 25 touchdowns. He has made 295 of 418 passes for 3,976 yards, 39 TDs, and nine interceptions in varsity play, completing 351 rushes for 2,128 yards and 52 touchdowns.
Singleton has also let the Razorbacks know what they are getting from a player like him.
"Razorback Nation you are getting a dawg out of me," Singleton said, "I'm not gonna lie, We're getting a national championship. I know that."
Fans and bettors alike will be hoping he's right, especially as BetMGM is now present in Arkansas, and college sports can be bet on by persons 21 years and over.
Meanwhile, Malachi is set to reunite with wide receiver Sam M'Bake, who joined the Hogs in December. The former is the 11th Arkansas commitment in the 20223 class.
The quarterback has been given a grade of 80 by ESPN and is the No.7 dual-threat player in his position in the nation. A No.172 recruit in the region and No.34 prospect in Georgia, Singleton is a four-star with the 247 Composite and No.192 recruit nationally in their top 247.
========
P.S. Upgrade to Zcode VIP Club and Unlock All Winning Picks. Instant Access.