Big congratulations to EDU for winning our grand prize iPhone 11.
It's been a long race to 60 wins that shows that long term consistency is the key to success in betting.
Special honorable mentions go to
Luka77 which was really close number 2 and Omega Mojo Mclovin who could easily win but we had too much soccer in the way. Next rounds should be more mixed.
Aistis, David, Gergely, Crystal Ball, Mullar, S, Anthony, Razputin, Joshua and other legends were just few wins away
The next round will be shorter and starts on Saturday! Stay tuned!
P.S. Dont forget to submit your POD for NFL King Contest here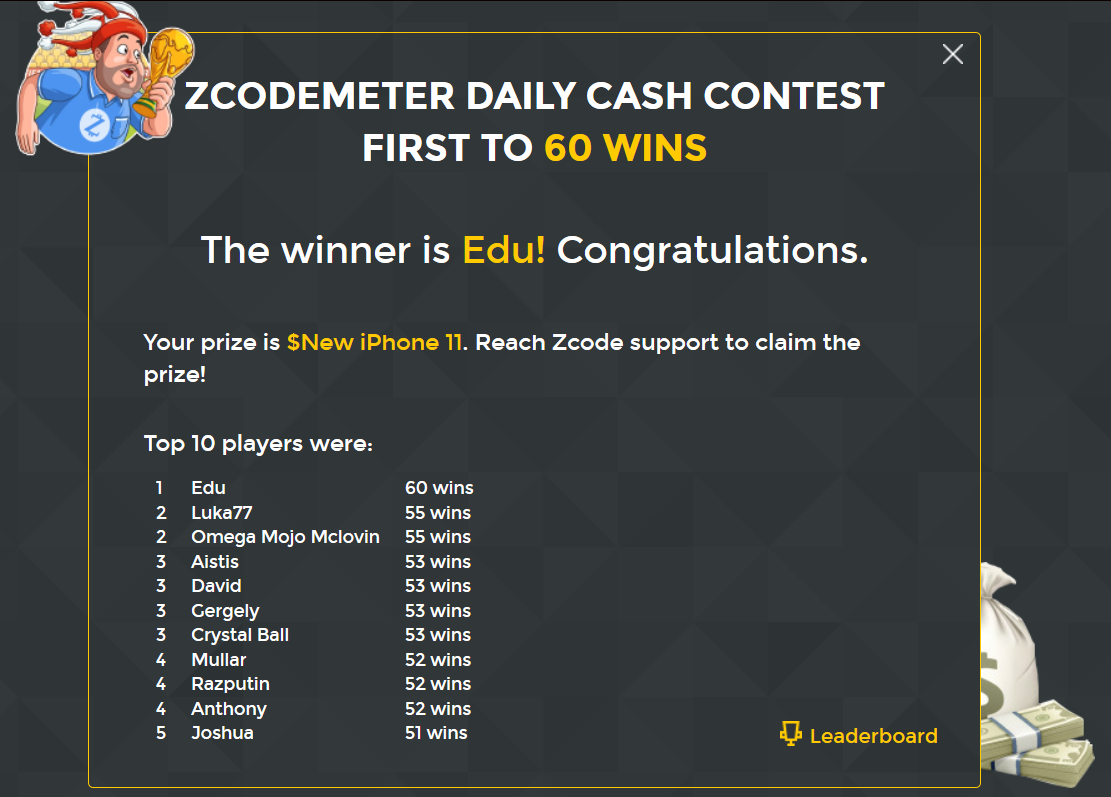 Edu says:

What is his secret to winning? Here is what Edu has to say: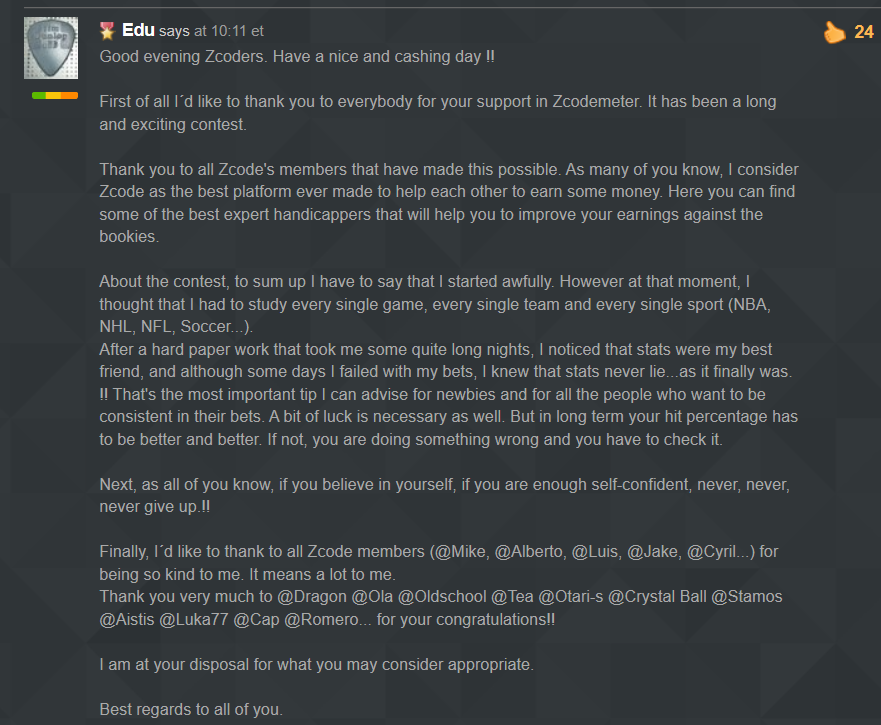 P.S. Still not a member and missing all the action? Join now and follow the winners!
NFL KING CASH CONTEST – active.
Win the prizes:
1st place – $400 USD
2nd place – $300 USD
3rd place – $200 USD
4th place – $100 USD
Special Prize – Longest winning streak $150 USD
========
P.S. Upgrade to Zcode VIP Club and Unlock All Winning Picks. Instant Access.