A new fun CASH contest called "SPOT THE BALL" is starting 14 July
You'll be able to click and test your skill and luck in daily rounds trying to find the "correct" position of the ball. Everyone is in!
The best part is that it will be totally fair and not-predefined as nobody, even admins, cant know the correct position of the ball and it's calculated by averaging in the end of each round. So the result is based on the wisdom of the crowd!
Stay tuned!
TOP PRIZE THIS WEEK $500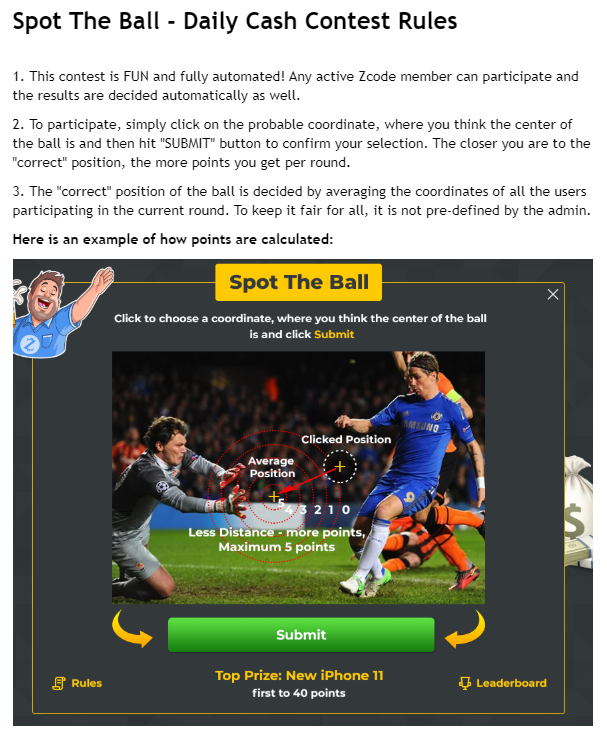 ========
P.S. Upgrade to Zcode VIP Club and Unlock All Winning Picks. Instant Access.