The Premier League 2020-21 season kicks off this weekend with matchday 1. The Premier League had a very short offseason that lasted for roughly six to seven weeks through August and September. Now, after an abbreviated preseason, the new campaign is ready to start.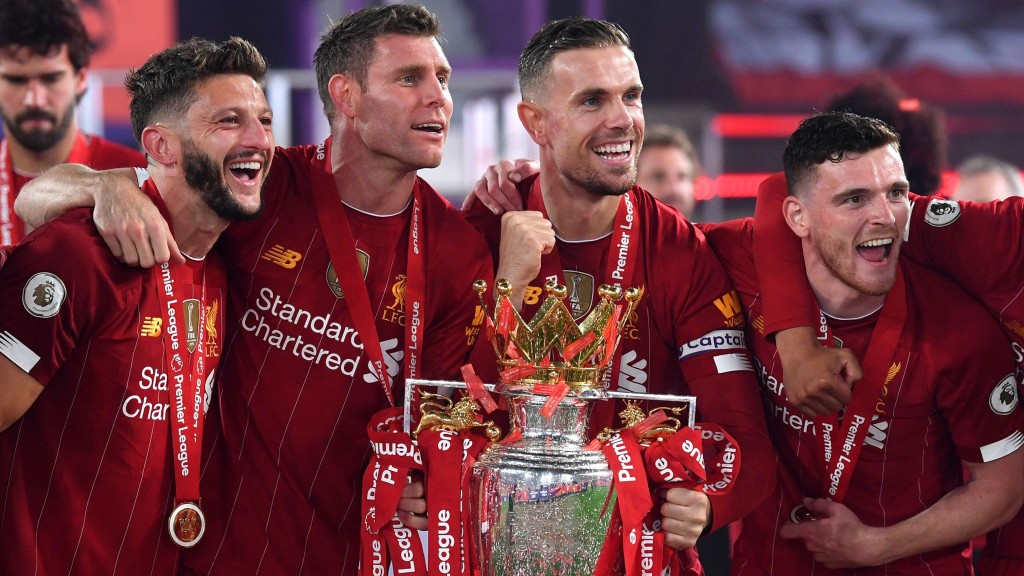 Liverpool won the Premier League last season, ending a 30-year wait for win the league championship. Manager Jurgen Klopp will hope his side can put together another title-winning campaign. However, Manchester City, Chelsea, and Arsenal have got stronger in the offseason. On paper, it looks unlikely that Liverpool will retain the title. However, with the season affected by the COVID-19 pandemic, the Premier League 2020-21 season could be the most wide-open in years.

Premier League 2020-21: Who are the sportsbooks' favorite?
In spite of winning the league last term, Liverpool do not go into the new term as leading sportsbooks' favorite. The latest odds before the season's kick currently favor Manchester City to win it all. (Odds from Bet365 on September 8)
Man City -125
Liverpool +225
Chelsea +1000
Man United +1600
Arsenal +3300
Tottenham Hotspur +5000
Who will be the Premier League 2020-21 leading goalscorer?
One of the favorite bets for the Premier League season is on which player will finish with the most goals. Leicester City's Jaime Vardy won the Golden Boot award last term with 23 goals. So, which player will claim the honor this term?
Mohamed Salah +500
Harry Kane +550
Pierre-Emerick Aubameyang +600
Sergio Aguero +700
Timo Werner +900
Which team should you be aware of this season?
Liverpool and Manchester City are favorites to win the league, according to leading sportsbooks; but the team to really watch are Chelsea. Why? Chelsea have spent money like a drunken sailor this summer.
They have paid a lot of money this season to improve the team. Who have they signed?
Kai Havertz – £72m
Timo Werner – £47.7m
Ben Chilwell – £45.18
Hakim Ziyech – £36m
It appears the spending spree is now over, but the quest is: are Chelsea any better? It is debatable. They slipped massively at the end of last season and for the most part, were inconsistent under manager Frank Lampard.
Right now, it feels like they may be just as inconsistent with a so-so central midfield and poor set of center-backs. The goalkeeping situation is also dodgy. Kepa Arrizabalaga was out of favor at the end of last season but looks likely to play this term.
Chelsea feel like a team that have been created on FIFA 20. They will score goals but I don't think they can keep them out against top teams.
Matchday 1 Picks
Liverpool vs. Leeds United
Liverpool kicks off their title defence against newly-promoted Leeds United. The Whites are back in the top flight after nearly two decades outside of it. Leeds United will be difficult to defeat as manager Marcelo Bielsa has built an exciting team with hard-working players.
Liverpool have not strengthened the team in the transfer window. Their only transfer thus far was for back-up left-back Kosta Tsimikas. He won't play on Saturday, however, after testing positive for COVID-19.
Leeds United could have a rude welcome to the league. They shot through the EFL Championship last season, but in the Premier League, they won't be able to outrun opponents quite so easily.

Liverpool tallied 99 points last term, which was 24.72 more than their expected points total. They overachieved in 2019-20. Can they do it again this season? It may be difficult, but they will start with an exciting opening day win versus Leeds United.
Result: Liverpool 
Check out our latest video on YouTube for more Premier League matchday 1 picks!
Upgrade and follow the winners
========
P.S. Upgrade to Zcode VIP Club and Unlock All Winning Picks. Instant Access.