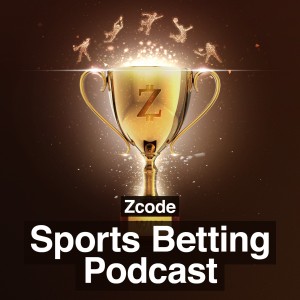 Today on our show we have a special guest who has been well known in the Zcode
community for many years. I can't wait to tap his brain and get
his secrets and insights on becoming a winning sports investor.
Meet Jeff – also known as JFEN! A creator of the Jfen system, Zcode sports
investing book contributor, a Championship team captain, professional
Spartan athlete and just a great, smart guy who really helps the
community and its followers with his advice and guidance.
In this episode
The Jfen story: a man who lives and breathes sport: exercising 5 days a week.
Jfen internet marketing agency and his celebrity partner.
Money is a good motivator: "You won't see someone unhappy on his jetski…"
Jeff's real passion: SPORTS and his Spartan games.
Great inspiration: Mark Cuban, billionaire Dallas Mavericks owner.
Making money doing what you love.
How to become a millionaire betting on sports.
Jeff's special bankroll management plan.
How to double your money every 6 months.
Reverse engeneering: sports betting vs sports investing.
Nr 1 NFL system by JFen.
Nr 2 MLB baseball by JFen.
Key factors to look at when analysing MLB games professionally.
The biggest challenge in sports investing.
How to gain confidence in following a winning system through good and bad times:
achieving self discipline to follow your system. "Scared money does not make money."
Getting your own golden goose.
Have a plan: fun betting vs professional sports investing.
Common mistakes of those who are starting out; and how to avoid them.
Don't watch games you bet on? Keeping emotions out of sports investing.