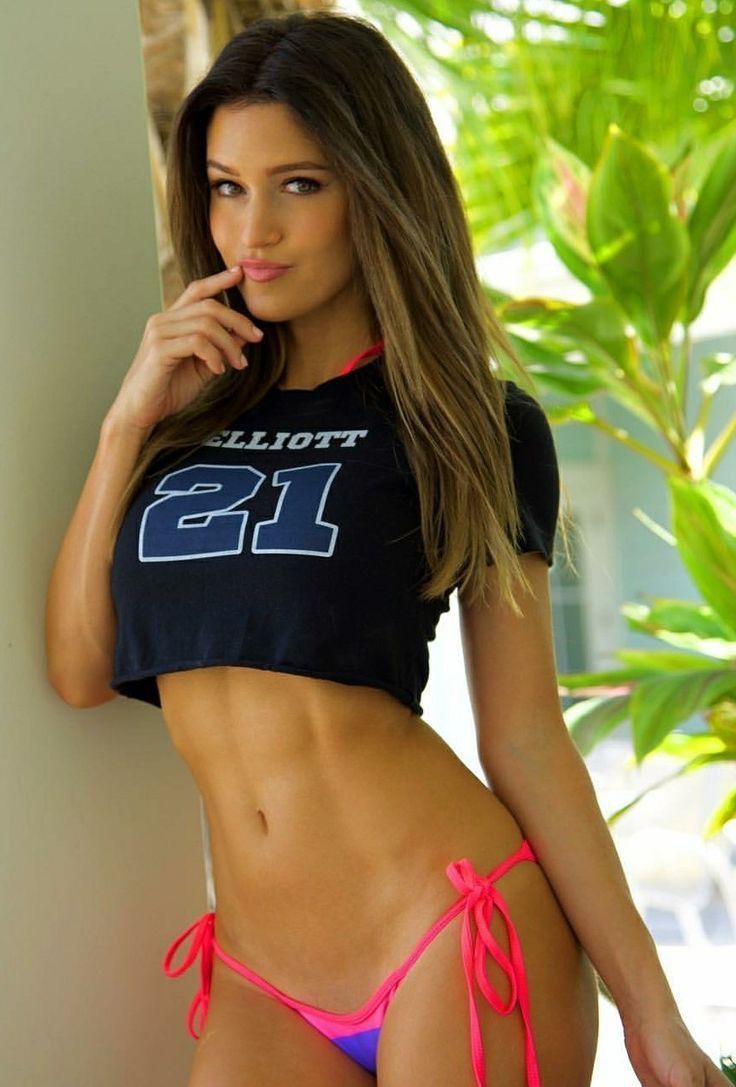 CONTEST TIME! ROUND 5 RECAP
Did I say last week that contenders are on fire when they made 17 units of profit!!!??? So what can I say now when they made… 37 units on Sunday and Monday only!!!??? EPIC DEMOLITION!!! I think I have not seen anything like that since I manage Zcode contests! Totally unbelievable! I really hope you follow best contest players and use their tips for real betting and make cash with us! Congratulations to everyone who submitted a pick in round 5, you did a fantastic job… again. Remember that every Zcode member can participate in the contest for free and this is a great way to learn how to be selective, patient and how to manage the bankroll properly so I encourage you to try it. Every three rounds we give the prize to the best player so you can jump IN anytime and still win the prize and of course have some fun! Good luck!
Just take a look at the most profitable players in round 5, all made more than $300! Amazing! Antonio(rocket***) and Philhouse(philhy***) made maximum in a single round, third result delivered Tan(tanc89) with $438 in the pocket, next we have double M meaning Markus(markusherb***) and Mikhail(auramedia) with $414 each and 6th is Duane(dpa2711) with profit still above $400! Ufff… what a round! Hats off guys! Keep it going like this!
Extremely close and on the highest level run we have also for the prize in stage 2. Antonio(rocket***) delivered $450 in two consecutive rounds, but even this outstanding result does not give a significant advantage over 2nd and 3rd players. Philhouse(philhy***) and Markus(markusherb***) tread on his heels with almost perfect scores and a couple other players have also the leader within range of attack. Superb competition! Congratulation! I cannot wait to see who will take it!
In the main rank we did not detect significant changes, well, it's not easy to move up in the rank when everyone wins, without exception. So we have a rare situation when even with really good profit some players lost a position or two in the rank. Gdog(g***) and Rafa(rafa.bcn***) are the "victims", but of course, it is not a big deal! They both showed up with strong picks and cashed nice. Also, both are on extremely profitable long winning streaks. Well done guys.
On the peak nothing new, Anthony(tony.moch***) is still unbeaten with the difference that now he uses machine guns and hits 3 wins per round instead 1 or 2 so automatically he also leads the longest winning streak competitions. I have no words! I would like to emphasize also that Anthony provides very interesting comments for his contest picks so we can easily understand the reasoning behind. I really appreciate it!
Second position in the rank the hottest player in the game, burning hot Antonio(rocket***) with 4 consecutive wins @2.5. With one more play like this, he will take stage 2 prize and possibly get even closer to leader making our fun contest even funnier and of course spicier. Everyone who participates knows it is a lot of fun, but in fact, it is very immersive and exciting!
Please take also a look on rank below and be ready for round 6, it is just behind the corner! Remember that best player in round 4-6 will be awarded and all bankroll below starting level will be reset so keep pushing! Next round starts on Saturday! Stay tuned! Good luck!
TOP 10 PLAYERS IN THE CONTEST
1 Anthony(tony.moch***) 0 $11 763
2 Antonio(rocket***) +1 $11 592
3 Gdog(g***) -1 $11 519
4 Markus(markusherb***) +2 $11 344
5 Philhouse(philhy***) +4 $11 299
6 Rafa(rafa.bcn***) -2 $11 263
7 Duane(dpa2711) +3 $11 235
8 Ari(aad***) 0 $11 141
9 Billygoat(billygoat***) +2 $10 963
10 Gergely(geri.rulett) +2 $10 840
TOP 10 PLAYERS IN THE ROUND 5
1 Antonio(rocket***) $450
1 Philhouse(philhy***) $450
3 Tan(tanc89) $438
4 Markus(markusherb***) $414
5 Mikhail(auramedia) $414
6 Duane(dpa2711) $405
7 Mark(mns6***) $393
8 DC(davidjc***) $348
9 Gdog(g***) $345
10 Anthony(tony.moch***) $345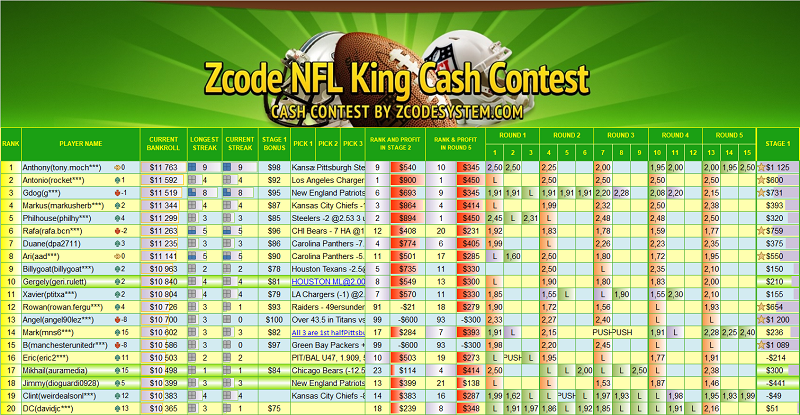 RULES

Prizes
NFL King Platinum Prize – 1st place
$400 USD
NFL King Gold Prize – 2nd place
$200 USD
NFL King Silver Prize – 3rd place
$125 USD
Special Prize – Longest winning streak 1st place
$150 USD
Special Prize – Stage one winner (rounds 1-3)
$100 USD
Special Prize – Stage two winner (rounds 4-6)
$100 USD
Special Prize – Stage three winner (rounds 7-9)
$100 USD
CASH CHAMPIONSHIP – NFL KING 2018 is LIVE! here!
Read the rules and join! Everybody is IN!
Become the next Zcode Legend!
And Win CASH prizes

!

========
P.S. Upgrade to Zcode VIP Club and Unlock All Winning Picks. Instant Access.