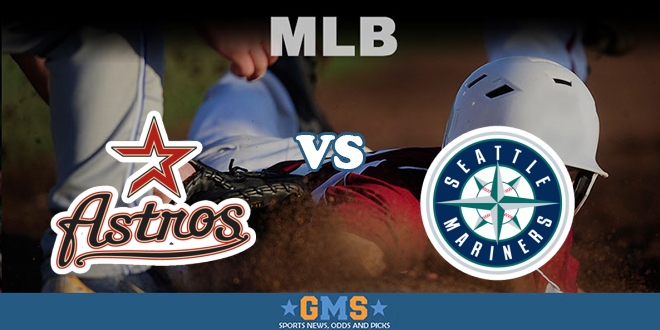 Predictions for Games July 17 – 19
Taking a look at the teams, it appears to be a decisive advantage for the Astros, who have the best record in Major League Baseball. The oscillators are telling the same story. Houston is the second most stable team according to the Team Volatility Oscillator, meaning they perform pretty much as planned, winning when a favorite and losing as an underdog. The Mariners don't rank in the top 10 in this category. As for overall team strength, the Astros are at +7.9 on the MLB Strength Oscillator compared to +3.13 and declining quickly for the Mariners. The Power Ranking Indicator also gives the Astros a clear advantage, as they come in at +28 and steady, while the Mariners are at +5 and declining.
Examining the pitching match ups:

July 17, Ariel Miranda versus Lance McCullers Jr.
Miranda comes in at 7-4 with a 4.15 ERA. While those numbers are solid, he has just one win and a 4.91 ERA over the last six. Not surprisingly his Pitcher Profit Oscillator number, while still positive at +173, is on the decline. Similarly, McCullers Jr has been down lately, but has a better number on the profit oscillator at +219. OVerall he is 7-2 with a 3.05 ERA. The Astros are the best team and the favorites, and stability plays a key factor here, so I go with the Astros in this one.
July 18, Sam Gaviglio versus Brad Peacock
Gaviglio is 3-4 with a 4.31 ERA, but like Miranda, has struggled lately. He's 0-3 with a 6.35 ERA over the last 3 decisions and his profit oscillator number at +192 is on the decline. Peacock has been a worse bet overall, at -648 on the profit oscillator, but is on the increase, pitching very well. He's 4-0 over his last four decisions and has a 2.63 ERA overall. Ignore the overall profit oscillator number in this one and go with Peacock and the Astors in game two.
July 19, James Paxton versus Charlie Morton
Paxton has been solid all season, posting an 8-3 mark with a 3.19 ERA. Winner of his last three decisions, he's pitched to a 2.35 ERA over that span and has a positive profit oscillator number of +180. Morton has pitched in two games since missing the previous six weeks. HIs profit oscillator number is at +235, nearly even of Paxton for all practical purposes. Overall, he's 7-3 with a 4.06 ERA. While the Astors are at home and likely the favorite, Paxton has been excellent and I feel the Mariners avoid a sweep, edging the Astros in the series finale
========
P.S. Upgrade to Zcode VIP Club and Unlock All Winning Picks. Instant Access.