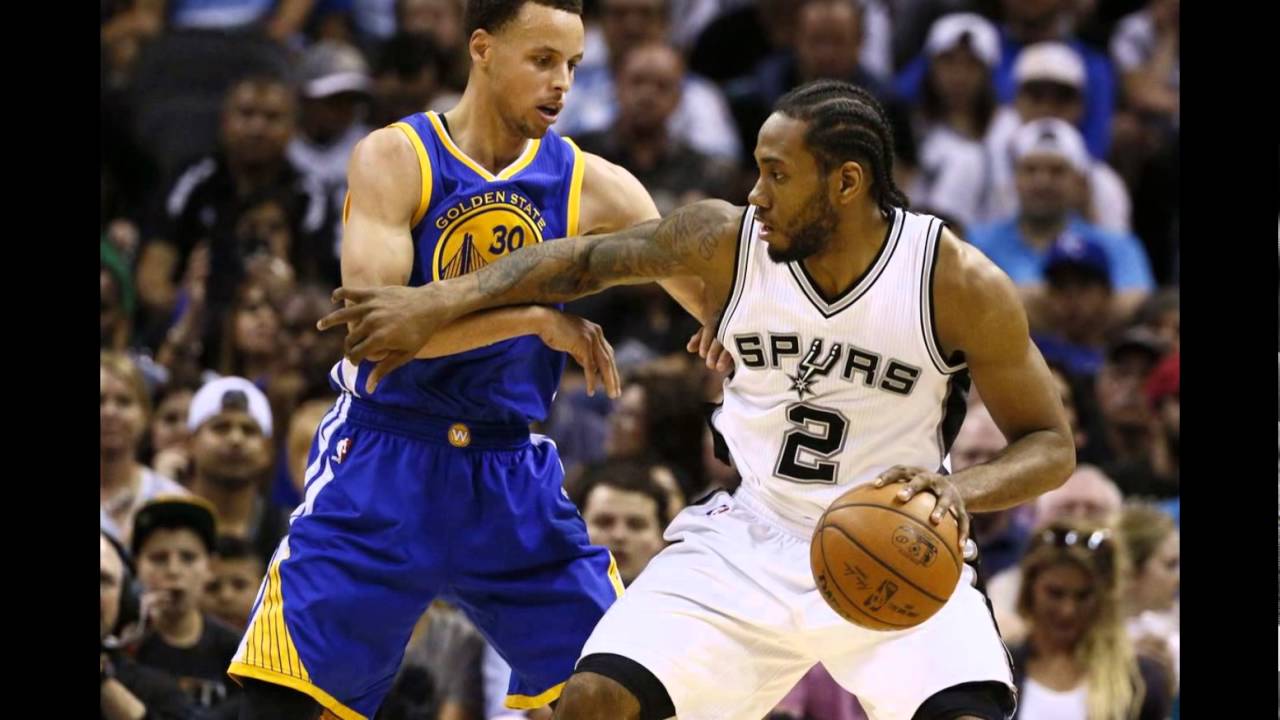 It has been a long time coming for this match-up in the playoffs. Over the last four seasons, Golden State and San Antonio have the two best records in the league and won 2 out of the 3 NBA championships. But they never met in the playoffs during that span until now.
The big question is whether or not Kawhi Leonard is 100%. He most likely will play Game 1 but it is unknown how healthy he is. Obviously, with Tony Parker already out for the season, losing Kawhi for any amount of time in this series would make things impossible for San Antonio.
The Spurs were the only team to have a winning record against Golden State this season but one game was the season opener, another game every key player sat out for both sides and Kevin Durant didn't play in the 3rd game.
For the Spurs to have any chance, they will have to control the tempo and defend the three point line extremely well. With Kawhi, Danny Green and Jonathon Simmons, San Antonio is long and athletic on the wing and capable of giving Steph Curry, Klay Thompson and Kevin Durant problems.
The wild card for Golden State is Draymond Green. He is dominating these playoffs so far – averaging 14.9 points, 9.1 rebounds, 7.3 assists, 2 steals, 2.6 blocks and shooting 51.2% from three. If he continues to put up numbers like that, particularly the three point shooting, Golden State might not lose a game. Feeding off of Draymond's energy, the Warriors will try to push the pace and exploit any match-up that might have a hard time defending the three point line.
From an investor perspective, I think the Spurs will eventually have value against-the-spread. With the quick turnaround to start the series and Kawhi's injury, Game 1 could get ugly but once the public money starts hitting Golden State in force, there should be some value on San Antonio.
On paper, this is potentially an exciting series — The league's number one offense vs the number one defense. A full strength Spurs team could be a handful for Golden State but without Tony Parker and a gimpy Kawhi Leonard, I don't think they'll have enough. The Spurs are always a tough out and Popovich will put them in a good position to steal a game or two but in the end I think Golden State moves on. Warriors in 6.
========
P.S. Upgrade to Zcode VIP Club and Unlock All Winning Picks. Instant Access.