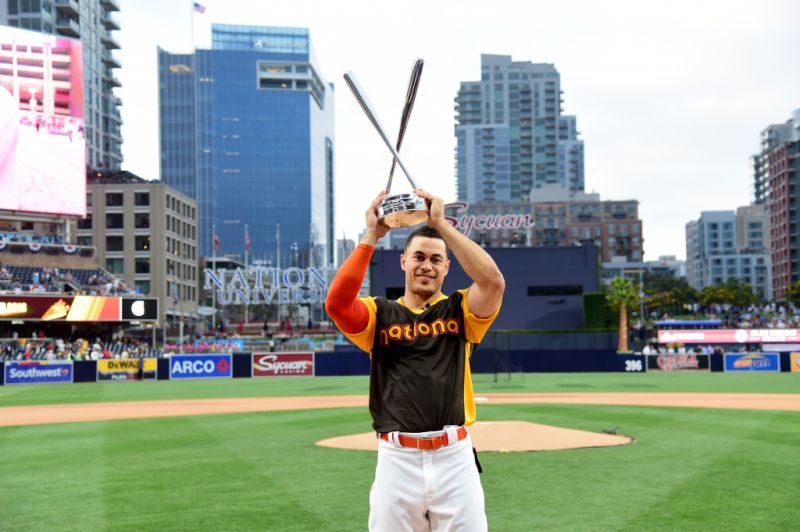 With the field of eight set for Monday's Home Run Derby, odds have been released and it's worth taking a look to see if there are any opportunities for us. Here are the odds from BetOnline as of today (7/7):
Defending Champion Giancarlo Stanton is the favorite to defend his crown at home but the books peg Aaron Judge as a serious challenger to dethrone Stanton.
Here is the bracket: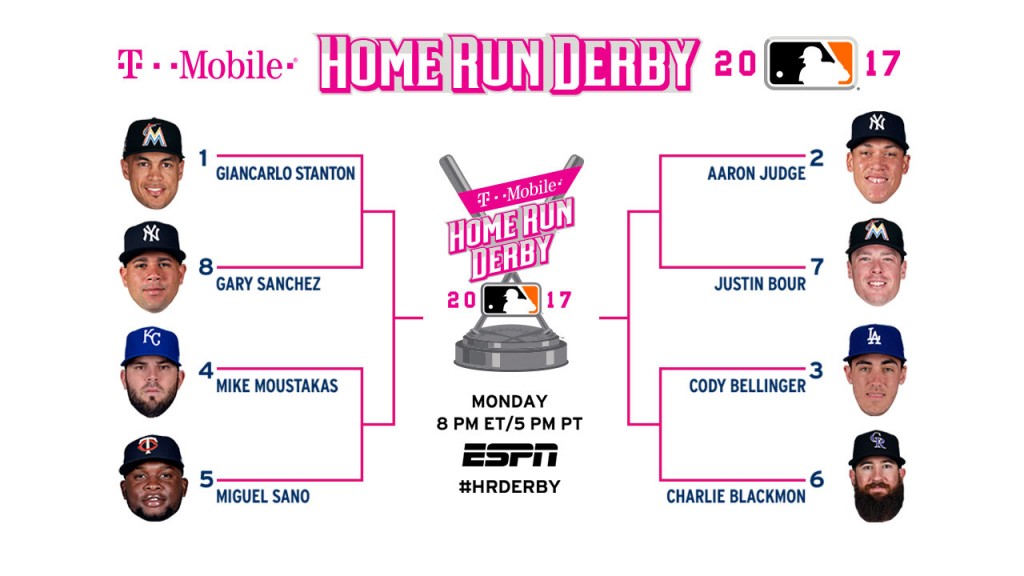 One thing to keep in mind is that it is a timed event and bonus time is awarded for long home runs. So fatigue is definitely a factor. Stanton and Judge might hit the ball the furthest but their massive swings could tire them out.
One angle I think we can look at is what type of natural swings these guys have. Obviously, hitting a home run, even with a batting practice pitcher, requires a certain launch angle. Some of these hitters might have to adjust their natural swing as they try to hit home runs. As fatigue sets in, that might become more difficult so finding a player who naturally hits the ball hard and in the air might find some value for us.
Here are a few relevant stats from these players that might give us a little insight:

Obviously, these are from actual games during the 2017 season and don't necessarily correlate to a Home Run Derby but I think we want to back a player who doesn't have to change his swing to hit the ball hard and in the air.
With Stanton and Judge the overwhelming favorites, I see three opportunities for us to make a fun wager with big odds:
Miguel Sano @ +850
Cody Bellinger @ +900
Mike Moustakas @ +1400
Given the unpredictability of events like these, I think a small wager on these three batters is worth it for a little fun on a Monday night. Good luck!
========
P.S. Upgrade to Zcode VIP Club and Unlock All Winning Picks. Instant Access.