The 2018-19 Liga MX season is ready to kick off in Mexico. As always the league season is split into two parts with the Apertura and Clausura competitions featuring their own playoffs and champions. Anyone not familiar with the Liga MX system shouldn't worry. There is plenty of great football to wager on throughout the season and you will pick it up quickly.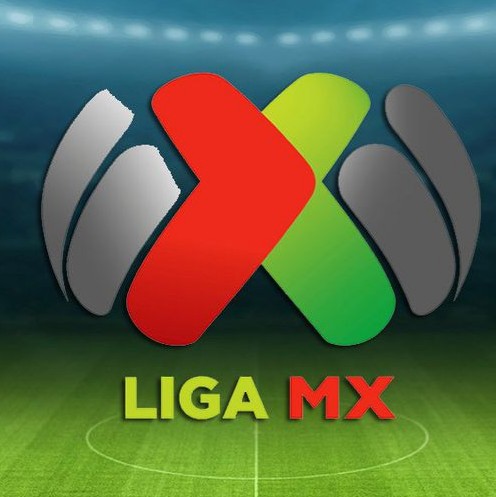 ZCode System's scores predictor looks at some key match-ups for this weekend in the league.
Friday, July 20
Veracruz vs. UNAM Pumas
The first match of the Liga MX season sees Veracruz host Pumas. The Apertura season was horrendous for both clubs a year ago. Veracruz finished 17th while Pumas finished 18th (dead last). Kicking off the season at home will benefit Veracruz
Winner: Veracruz
Atlas vs. Queretaro
Atlas secured a playoff place in last season's Apertura while Queretaro missed out on the postseason by nine points. Atlas has won three of its last four matches at home against Queretaro.
Winner: Atlas

Saturday, July 21
Cruz Azul vs. Puebla
Cruz Azul goes into the fixture as the favorites. The only problem is Cruz Azul hasn't beaten Puebla at home in their last three encounters. It is difficult to go against the home side Cruz Azul to kick off the season. But bettors shouldn't feel guilty for backing Puebla based on recent results between the two. Puebla is undefeated at Cruz Azul in the last four seasons.
Winner: Cruz Azul
Pachuca vs. Monterrey
Monterrey was the runaway winners of the Apertura regular season in 2017-18. However, the club was unable to navigate the tricky playoff waters. Monterrey is undefeated in its last six matches against Pachuca. Four of those games have ended in Monterrey wins. ZCode System's scores predictor has selected Pachuca as the winners to kick off the season. However, I can't agree with that prediction in this match.
Winner: Monterrey
Tigres vs. Club Leon
Tigres and Club Leon have each won twice in their last six meetings while drawing two matches. Tigres is undefeated in its last three games against Club Leon with their last match ending in a 4-1 win. Tigres is the reigning Apertura champions, so expect the club to get off to a great start once again this term.
Winner: Tigres
Club Tijuana vs. Chivas de Guadalajara
Chivas has struggled mightily against Tijuana in recent seasons. Chivas has managed just one win from its last six games versus Tijuana. That win came at home in Guadalajara, however. Tijuana has not lost to Chivas in three straight home games. Tijuana should once again take all three points from Chivas at the Agua Caliente Racetrack stadium.
Winner: Club Tijuana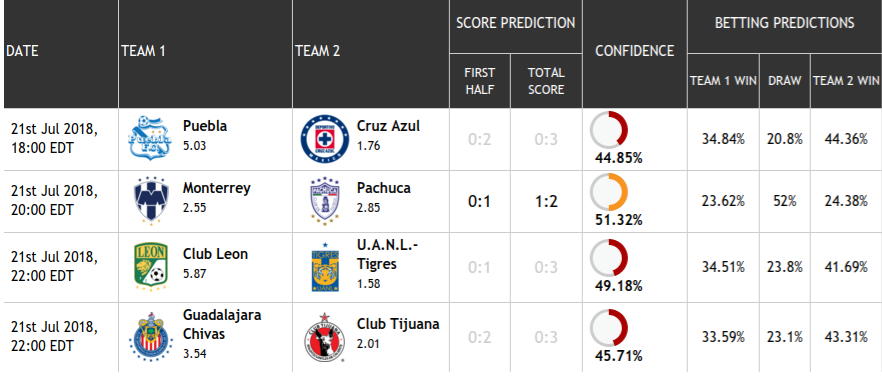 ========
P.S. Upgrade to Zcode VIP Club and Unlock All Winning Picks. Instant Access.