The 2018-19 English Premier League kicks off on August 11. Soccer fans can be forgiven for being hungover from this summer's World Cup. The excitement for the new English Premier League may not be as high as in previous seasons. Regardless, the top-flight of English soccer is nearing its starting point. Sportsbooks have mulled over the odds and currently reigning champions Manchester City has the best future odds to win the league.
Can the team make it two titles in a row?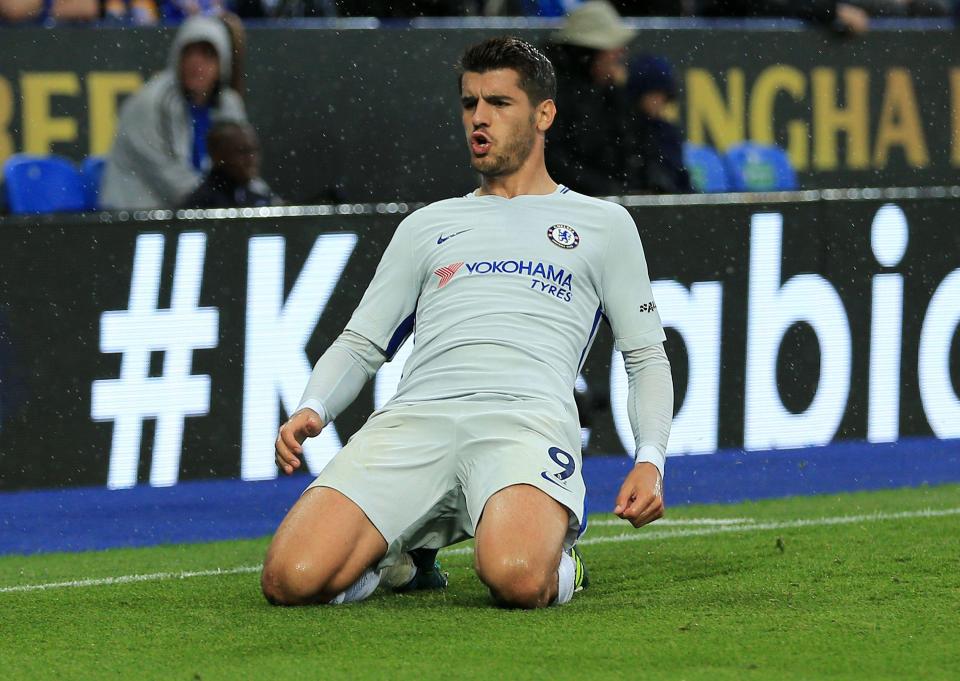 English Premier League 2018-19
Manchester City -150
Manchester City strolled to the English Premier League title last season thanks to scoring a league-high 106 goals. Pep Guardiola's team lost just twice as it collected 100 points. Manchester City has only gotten stronger this summer. The club spent £60 million to sign Leicester City's Riyad Mahrez. The winger will most likely be third-choice despite the large sum spent on him. The amount of talent Manchester City has is scary, but the club did show defensive vulnerabilities last season.
Liverpool +400
Expectations are high in Liverpool. The Reds have spent more than £174m on new players. Now, Jurgen Klopp has to translate the club's big summer spend into wins. Liverpool scored 84 goals last season, which was the second most in the league. The team must be more consistent if it wants to overhaul Manchester City. If there is a team that can do it, Liverpool is that team. Liverpool defeated Manchester City in the English Premier League last season and twice in the Champions League. In those three meetings, Liverpool completely embarrassed Manchester City's defenders.
Manchester United +700
Manchester United hasn't had a great offseason. The club's biggest piece of transfer business was losing its head of scouting Javier Ribalta, who seemed to be undermined by manager Jose Mourinho. Manchester United will be difficult to beat, but Mourinho's negative tactics hurt his best players like Paul Pogba. Those negative attacking tactics will prevent a title win.
Chelsea +1200
Chelsea has hired new manager Maurizio Sarri to overturn its fortunes. After winning the Premier League in 2017-18, Chelsea slumped to a fifth-place finish last season. Sarri's appointment has raised hopes in West London that Chelsea can challenge for the title. The club may still need another top-quality striker to return to the league's summit.
Tottenham +1600
Tottenham fans should be scared. The club is yet to make a summer transfer signing and manager Mauricio Pochettino hasn't strengthened the squad yet. The transfer window closes on August 9, so the club needs to get busy. The good news is Tottenham signed World Cup Golden Boot winner Harry Kane, Erik Lamela, and Heung-min Son to new contracts. It won't be enough to win the league, however.
Arsenal +2000
Arsenal is in re-build mode. New manager Unai Emery is ready to change the playing culture at the club and Arsenal will go from a passing, possession-based team and into a high-energy pressing side. There will be plenty of hiccups along the way.
The rest of the Premier League pack
Everton +25000
Wolverhampton +25000
Leicester +30000
West Ham +30000
Southampton +50000
Burnley +75000
Newcastle +75000
Crystal Palace +75000
Brighton +100000
Bournemouth +100000
Watford +100000
Fulham +100000
Huddersfield +150000
Cardiff +150000
========
P.S. Upgrade to Zcode VIP Club and Unlock All Winning Picks. Instant Access.