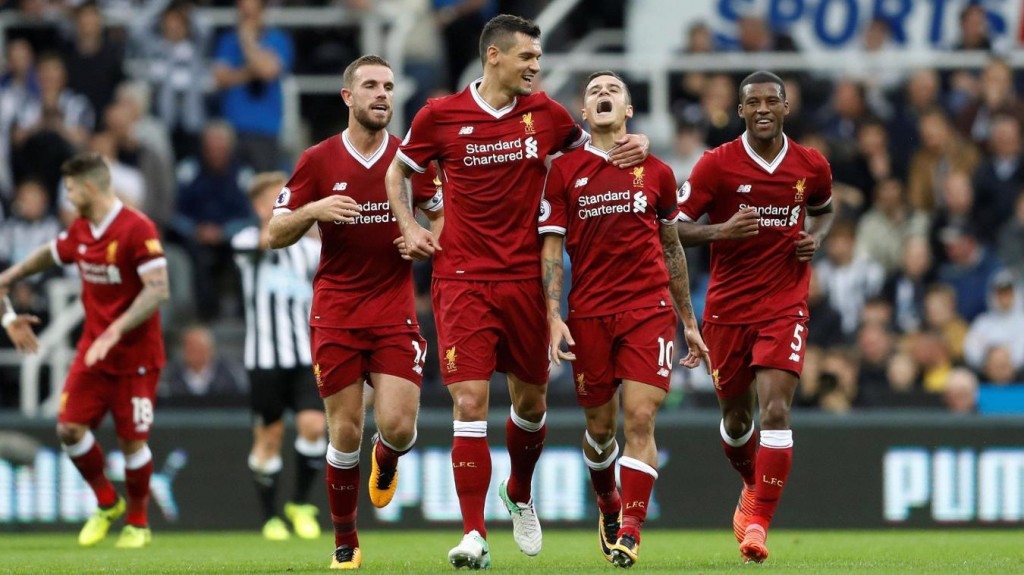 After a layoff for World Cup qualifying, the English Premier League returns this weekend with a massive fixture taking place in England. Liverpool host Manchester United at Anfield on Saturday in the league's top match. The match could sway the title run as Manchester United is unbeatable this term.
Liverpool versus Manchester United isn't the only top fixture taking place in the Premier League's gameweek 8. Let's look at the best of the best.
English Premier League gameweek 8
Liverpool vs. Manchester United
Manchester United has been unstoppable this season behind the goals of Romelu Lukaku. The Belgian leads the league in goals (seven) and will be difficult for Liverpool's leaky defense to stop.

Liverpool has a great attack as well, but Manchester United's defense should be the big difference in this fixture. ZCode System's scores predictor has Liverpool listed as a 3-0 winner. I can't agree with this scoreline at all. Manchester United's ability to keep out goals won't see Liverpool score that many goals. United have allowed just two goals in away games. Liverpool's defense has given up just one goal at home, but the team haven't played the likes of the Red Devils yet.
Manchester City vs. Stoke
Manchester City have been outstanding. The team leads the league thanks to goal difference and in recent weeks, Pep Guardiola's men have been scoring for fun.

Manchester City are coming off of a 1-0 win over Chelsea, and the team just don't look to have a weak point, currently. ZCode System's scores predictor has the club listed as 3-0 winners over Stoke on Saturday. City's Raheem Sterling is playing great football, and there is no reason the club will lose to Stoke in gameweek 8.
Watford vs. Arsenal
Arsenal have turned their season around of late, and the Gunners have won their last two matches. Watford have been no pushovers either, and the Hornets have lost just once all season.

Arsenal have not won on the road yet this season, which gives Watford a chance in this fixture. The only problem is, Watford haven't won at home. Arsenal is being tipped to win this fixture 3-1. That scoreline is a great prediction and I believe the Gunners will come away with a win in this match.
Tottenham vs. Bournemouth
Bournemouth has been terrible this season, and the team has gained just four points all season. Meanwhile, Tottenham sit third in the Premier League. Tottenham has the most in-form striker in the league. Harry Kane has been scoring for fun and has scored six goals this term.
Tottenham hasn't lost since week 2, and the way the club is performing, Spurs should walk over Bournemouth on Saturday. ZCode System's scores predictor has Spurs set to win this fixture 3-0 and I completely agree with the scoreline.
Crystal Palace vs. Chelsea
Crystal Palace has been the worst team in the Premier League this season. Not only has Crystal Palace not won this term, the team hasn't scored a goal yet. Chelsea has been brilliant, although the team is coming off a loss to Manchester City.

Despite the Blues' loss in the last round, Chelsea should win this game easily. ZCode System's predictor has Chelsea set to win 3-0, and the club should have little difficulty in earning all three points.
========
P.S. Upgrade to Zcode VIP Club and Unlock All Winning Picks. Instant Access.