The World Cup has just ended and the Premier League is still a couple of weeks away. Yet, soccer fans can have their appetites whet this weekend with the kick-off of the English Championship.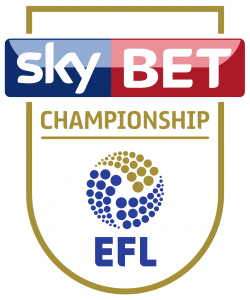 Nine big matches will take place on Saturday, August 4th as the league's teams strive for promotion to the Premier League. The English Championship is a marathon of soccer, but a bad start can have detrimental effects.
English Championship
Saturday, August 4th
Preston North End vs. Queens Park Rangers
Preston North End just missed out on the promotion playoffs last season. The club finished just two points outside the top six. However, the club's +13 goal difference was inferior to the rest of the top teams. Queens Park Rangers finished closer to relegation than the promotion playoffs. The team never really got going during the season and inconsistent form hurt them. QPR gave up 70 goals last term.
Winner: Preston North End
Brentford vs. Rotherham
Rotherham is taking a major step up in competition. The side was promoted from League One at the end of last season. Brentford was +10 in goals a year ago. Expect the Bees to improve on their ninth-place finish.
Winner: Brentford
 Birmingham vs. Norwich
This match should be quite close. Garry Monk greatly improved Birmingham at the end of last season. The club finished just outside the relegation zone. Goals were a problem all season, so don't expect a big scoreline here. Although ZCode System's predictor says Birmingham will win 3-0, expect a close game. A score draw looks more likely.
Draw
Wigan vs. Sheffield Wednesday
Wigan won promotion from League One last season. Sheffield Wednesday is coming off of an indifferent season in which it finished midtable. Again, ZCode System has picked a 3-0 win for the home team (Wigan). This should be closer than that.
Winner: Wigan
Bristol City vs. Nottingham Forest
Bristol City was a high-flying team last season. Yet, the club couldn't maintain its form for the full season. Nottingham Forest hasn't been fun to watch in recent times. The club does have proven Championship manager Aitor Karanka leading it. Again, this game should be closer than it is predicted.
Winner: Bristol City
West Brom vs. Bolton
West Brom was relegated from the Premier League last season. The Baggies should be a better fit for the Championship and have a great opportunity to bounce right back. Several players who played in the Premier League will suit up for West Brom this season. The Baggies' talent is higher than its opponents. Bolton was nearly relegated last term. The club is in financial trouble and failed to pay players during the summer.
Winner: West Brom
Ipswich vs. Blackburn
Blackburn won promotion from the Championship last season. Ipswich finished midtable. Ipswich will have the advantage at home but expect a close match that could end in a score draw.
Winner: Ipswich
Millwall vs. Middlesbrough
Millwall was the surprise team in the English Championship last season. Despite scoring just 56 goals the team nearly made the playoffs. Millwall is built on a strong defense. Middlesbrough did make the playoffs and will expect to fight for the league title this term. This will be a close run fixture.
Winner: Middlesbrough
Sheffield United vs. Swansea
Swansea was relegated from the Premier League last season. Several very good players have come down with the side. The ZCode System predictor says Sheffield United will win by a 3-0 scoreline. That won't happen and Swansea should get an away win to kickstart the year.
Winner: Swansea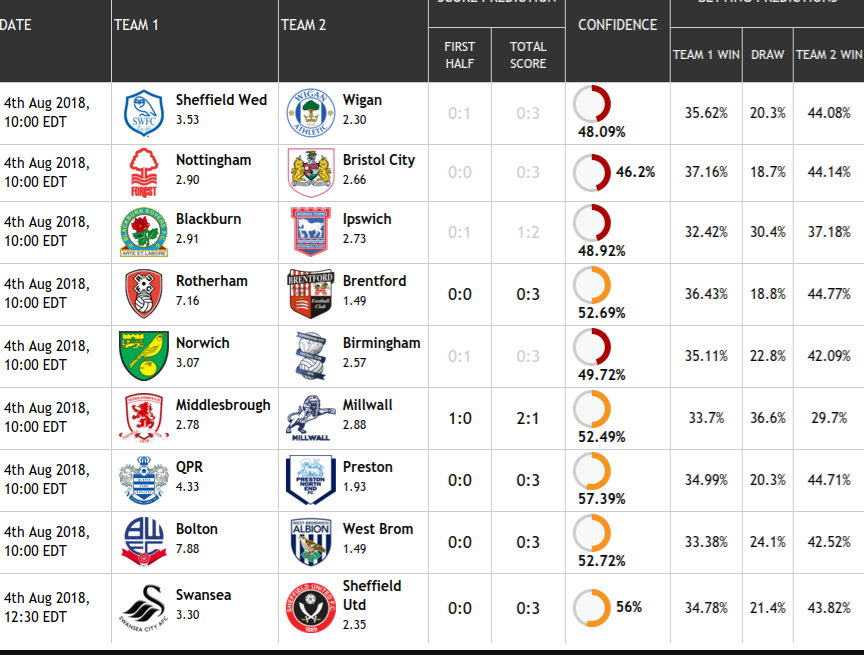 ========
P.S. Upgrade to Zcode VIP Club and Unlock All Winning Picks. Instant Access.