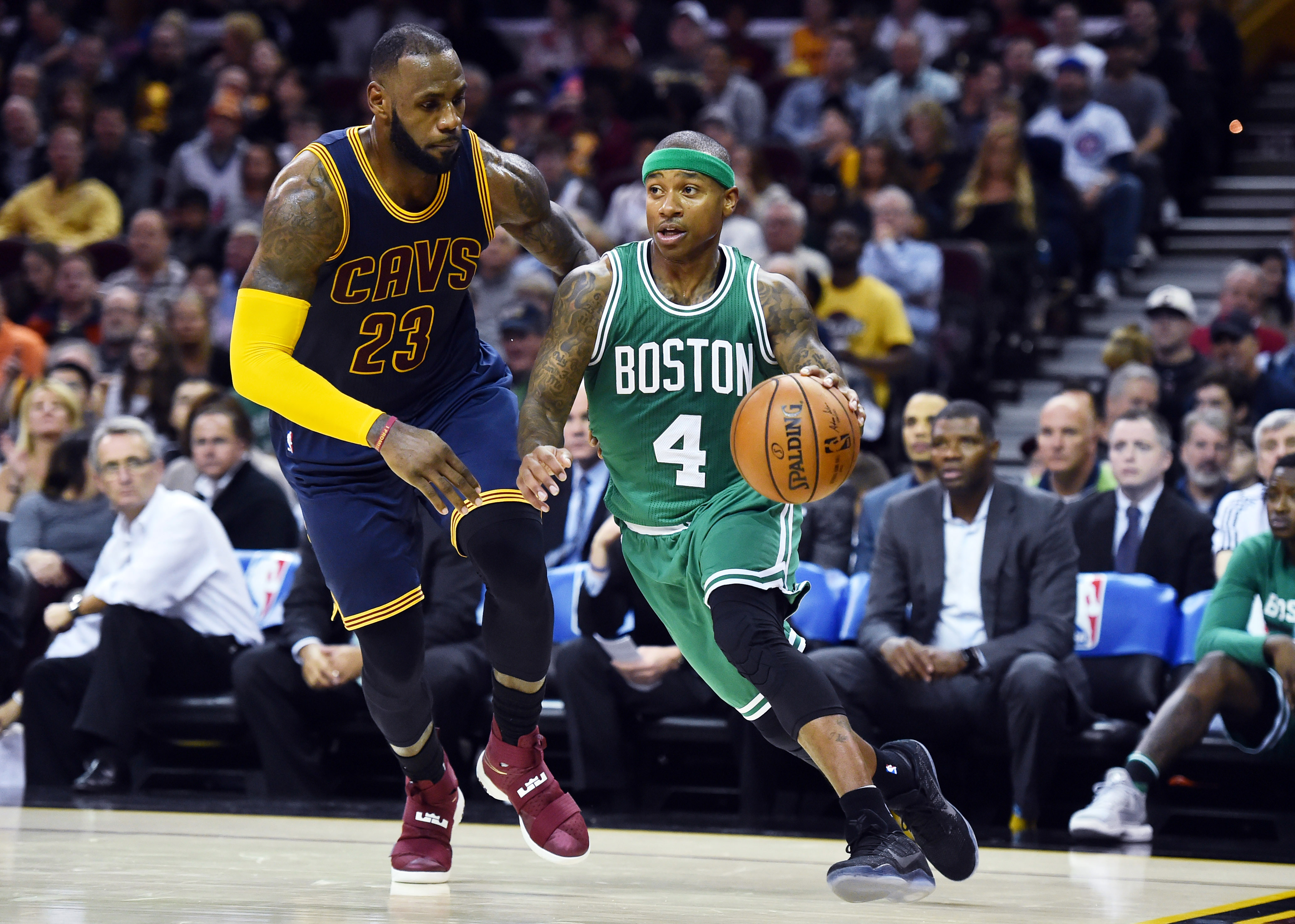 The Boston Celtics finally closed out Washington in 7 games to set up this Conference Finals match-up. Meanwhile, the Cavaliers haven't played in 9 days. Cleveland won the regular season series 3-1 although Boston has home court advantage in this series, having the better overall regular season record.
For Cleveland, these playoffs have been the LeBron James show. He has averaged 34 points, 9 rebounds and 7.1 assists while shooting 55.7% from the floor and 46.8% from three. He has been dominant and the Celtics will struggle to find an answer for him defensively.
The Cavs will try and push the pace while LeBron and Kyrie Irving look to drive and score or drive and kick out to a three point shooter. With a bevy of able three point shooters surrounding those two, it's a pick-your-poison situation for Boston.
One weakness for Cleveland is their defense and Boston will have to take advantage of that and keep up with the Cavs offensively. Isaiah Thomas will be the focal point as the only legitimate scorer Boston has. At least one other Celtic must be a scoring threat for Boston to have any hope of keeping up.
From an investor perspective, I think looking at over the total will be profitable, especially early in the series before books adjust. Cleveland will push the pace and shoot threes and, as good as Boston's defense is, Cleveland was the most efficient offense against Boston during the regular season. The only way for the Celtics to keep things close will be for them to try and match Cleveland offensively.
Boston will play with energy and toughness, especially the first two games at home. But with only one true scorer and no ability to control the glass, they already have major flaws. Add facing LeBron James to that and this could be a short series. Cavs in 5.
========
P.S. Upgrade to Zcode VIP Club and Unlock All Winning Picks. Instant Access.