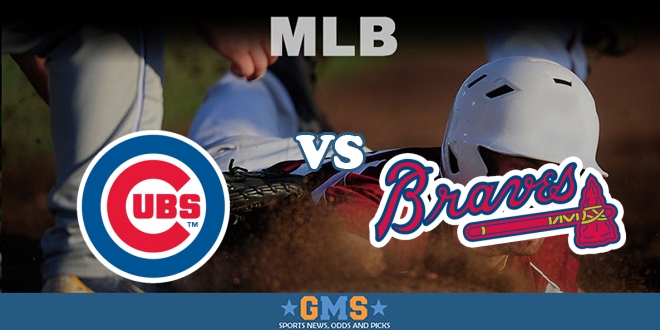 Predictions for Games July 17 – 19

These two teams come into play relatively evenly matched according to the Power Ranking indicator. The Cubs have a power ranking of +9, while the Braves are barely behind at +8. This difference is insignificant. Looking at the strength oscillator, this tells a different story, as the Cubs are at -6.84, while the Braves are at +9.04. Neither teams it in the top 10 in Team Volatility, so the favorite/underdog status shouldn't come into play as much in making the predictions as the other indicators.
Pitching match ups:
July 17, Jon Lester versus Julio Teheran

This is a game featuring two pitchers moving in opposite directions. Lester is 5-6 with a 4.25 ERA but is 0-2 with a 14.29 ERA over the last two starts. He's been a terrible bet, with a Pitcher Profit Oscillator number of -842. Teheran on the other hand, is 4-2 over the last six decisions and is at +82 on the Profit Oscillator, his highest of the season. I give the advantage to the home team and Teheran's better pitching of late, so I go with the Braves in game one.
July 18, John Lackey versus Sean Newcomb
Lackey has also struggled, going 1-6 over hit last seven decisions. His overall record of 5-9 with a 5.20 ERA is sub par and not surprisingly has been a poor bet, at -186 on the profit oscillator. Having said that, Newcomb has only made six career starts and has pitched even worse of late. He had a 13.50 ERA over his last two starts and is also negative on the profit oscillator at -96. Since both pitchers are doing poorly, I take the underdog pick and go with the experience of John Lackey. The Cubs will win game two.
July 19, Mike Montgomery versus R.A. Dickey
Montgomery has lost his last three decisions and is 1-6 overall for the season. On top of that he's been an extremely poor bet, with a profit oscillator number of -643. Dickey, after a slow start this season, has been nearly flawless lately. He's posted an ERA of 0.97 over his last five starts and not surprisingly has pushed his profit oscillator number in the positive. I pick the Braves to win game three and the weekend series.
========
P.S. Upgrade to Zcode VIP Club and Unlock All Winning Picks. Instant Access.