Boston Red Sox versus New York Yankees
In this classic rivalry, both teams are looking to make a statement over the final two months of the season. Looking at the team trends, the Red Sox are currently first in power ranking, while the Yankees are 12th and declining. Looking at the Power Ranking Indicator, I notice the teams are nearly identical, with the Red Sox the more stable team at +28, while the Yankees are rising at +26. The Red Sox are showing rapid gains in the MLB Strength Oscillator and hold a 3.99 point advantage over the Yankees. Another key factor to consider is team volatility and the Red Sox are third, while the Yankees fail to make the top 10.  This means the Red Sox are considerably more likely to win are a favorite and lose as an underdog more than the Yankees.
Pitching match ups:
Friday, August 11: Eduardo Rodriguez versus Jaime Garcia
Rodriguez is 4-3 with a 4.08 ERA and is 0-2 over the last five. Garcia comes in at 5-8 with a 4.49 ERA and is 3-1 over the last four. At first glance it appears Garcia is the better bet, but this isn't necessarily the case. According to the Pitcher Profit Oscillator, Garcia is actually a very poor bet, at -1404 and declining. He's been negative in terms of profit since April 2013. Rodrgiuez on the other hand is +250 and on a nice increase of late. Given this fact and that the Red Sox are the hotter team, pick the Red Sox in this one.
Saturday, August 12: Drew Pomeranz versus Luis Severino
This one is a tough call, as the pitchers are a combined 9-0 over their last nine decisions. Pomeranz is 11-4 with a 3.36 ERA, while Severino is 9-4 with a 2.91 ERA. Both pitchers are deep in the red in terms of the Profit Oscillatot, with Severino holding a -726 to -1592 edge. Severino has given up only three earned runs in the last 32 2/3. The Yankees are likely to be the favorite in this one and they will need this one to probably avoid a sweep. I go with the Yankees in this one.
Sunday, August 13: Chris Sale versus C.C Sabathia? (undecided)
C.C. Sabathia tweaked his left knee on Tuesday and is day-to-day, making it uncertain if he will be able to start on Sunday. Regardless, this is a clear advantage to Boston in this one. Sale is 14-4 with a 2.57 ERA. The Red Sox are 7-3 in his last ten starts, but even in the three losses, Sale has an ERA of 1.99. He's also been a solid bet at +168 while Sabathia is in the red.  Sabathia or any other pitcher the Yankees could start on Sunday wont compare. Go with the Red Sox in the series finale.
Kansas City Royals versus Chicago White Sox
In a match up of two teams heading in opposite directions I am looking to see if there is a legitimate reason to pick the White Sox in any game this series. The Royals are 16th and climbing in the power rankings, while the White Sox are 30th. Similarly the Royals hold a 16.58 point advantage in the MLB Strength Oscillator and are +13 compared to 0 in the Power Ranking Indicator. The White Sox are 3rd in Team Volatility, but that isn't necessarily a good thing in terms of betting on them to win. The White Sox are nearly always the underdog and their volatility ranking indicates they are great at losing when the underdog.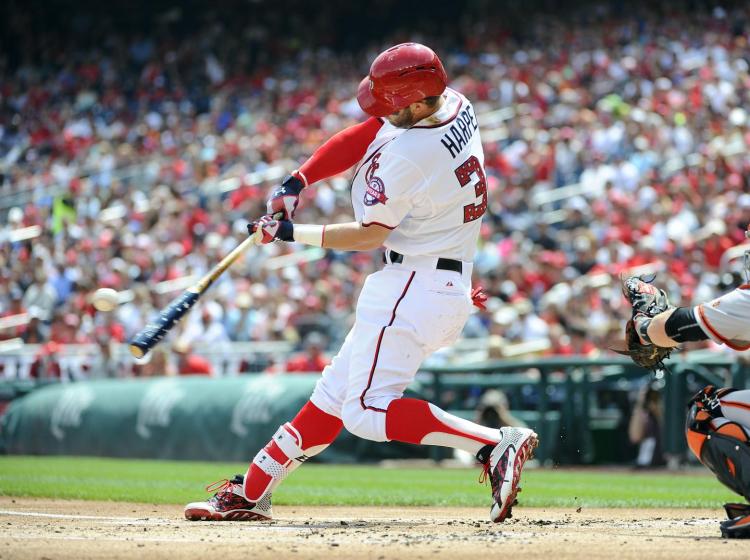 Pitching match ups:
Friday, August 11: Danny Duffy versus Reynaldo Lopez
Duffy is 7-7 with a 3.48 ERA and 2-3 over the lsat five games. Lopez, on the other hand,  has not pitched in a  Major League game this season. He's 5-3 with a 4.91 ERA for hits career.  This game is decidedly in favor of the Royals, as Duffy has been an excellent bet at +1472 on the Profit Oscillator, while Lopez is in the red for his career. The Royals are the clear pick in this one.
Saturday, August 12: Ian Kennedy versus James Shields
Neither pitcher has been pitching well lately. Kennedy is 4-8 with a 4.83 ERA and 1-2 with a 9.90 ERA over the last three. Shields is 2-4 with a 6.03 ERA and 0-3 over the last six starts. Kennedy has been a consistently poor bet at -903, while Shields is at +455. The problem is that Shields has been on a steady decline since 2015, so recent trend is more important than overall numbers. It's tempting to pick the White Sox, but recent trends and overall team disparity makes me lean towards the Royals in this one.
Sunday, August 13: Jason Vargas versus Derek Holland
Vargas is 13-6 with a 3.40 ERA, although just 1-3 over the last five starts. Holland is 6-11 with a 5.25 ERA but the White Sox are 1-9 over his last ten starts. Vargas has been a stellar bet at +1691 on the Profit Oscillator. Holland is also profitable at +1165, but has been on a rapid decline since his high of +1826 in May. The recent trend is for a White Sox loss with Holland on the mound and Vargas is undoubtedly the better pitcher on the better team. Go with the Royals and a series sweep.
========
P.S. Upgrade to Zcode VIP Club and Unlock All Winning Picks. Instant Access.