I wanted to warn you about sports pick scams and show how to avoid the most common newbies mistake of  falling into the traps of scammers of sports betting.
You see, in the niche overcrowded by scam artists and so called "guru handicappers" selling sure bets and "guaranteed locks of the century" for hundreds of dollars by radio commercials, it's very hard to find genuine products that really work.
I am sure you lost money several times trying to buy so called "guaranteed winners" just to see the "guru" going on the cold streak and losing all bets.
When it comes to providing proof, the scammers usually tell you "I am 9 wins 1 loss in the last 10 games!!". Don't be fooled by this trick. The short term wins have no guarantee on the long term success. Ask him "what about other 100 bets that you lost before the hot streak?"
Example of scammers tricks:
That's why Zcode decided to make a Public Anti Scam Challenge. We opened several accounts at independent 3rd party monitoring sites such as Pickmonitor and BetDog with a purpose of doubling the bankroll on public in front of your eyes!
And we succeeded. Not once, not twice but doubled the bankroll 5 times on different sports and different systems!
Below you can click and see the doubled accounts so you can verify them yourself.
These are not some lucky 10 big bets but a solid 250-300 picks long term performance!
293 Win – 71L  + 23 431,30 EUR Profit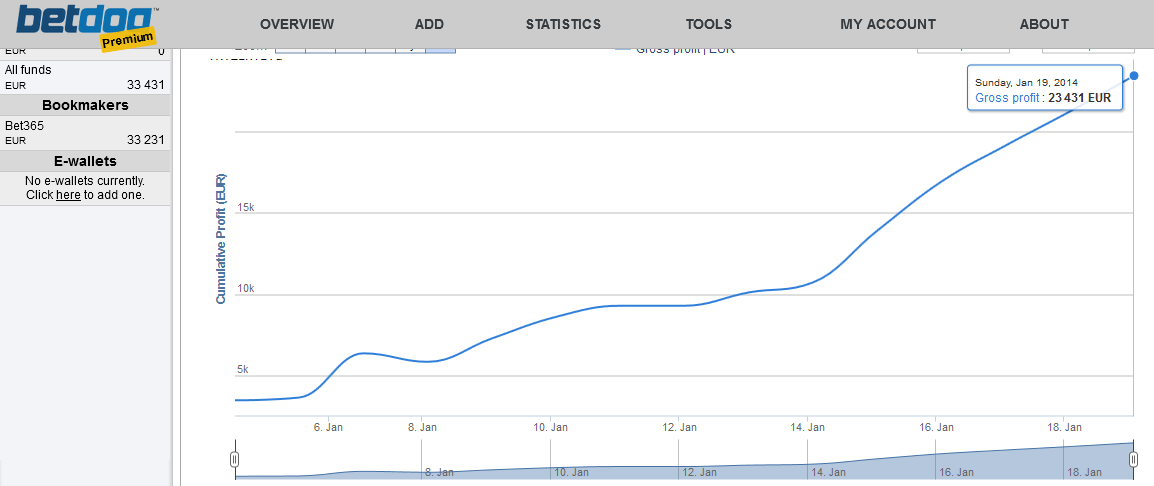 http://www.betdog.eu/profile/ZcodeVerifiedAccount
Remember only proven systems can bring you long term profit on sports investing.
If you don't follow it, you really don't like the money!
I hate to see you still missing all the winners. And today I have a really good deal for you.
Join Zcode system and get instant access to ALL systems including NBA, College sports, NHL, Horse Racing and even Soccer! 50+ winning system in one!
========
P.S. Upgrade to Zcode VIP Club and Unlock All Winning Picks. Instant Access.